Starbucks chairman says he's not running for president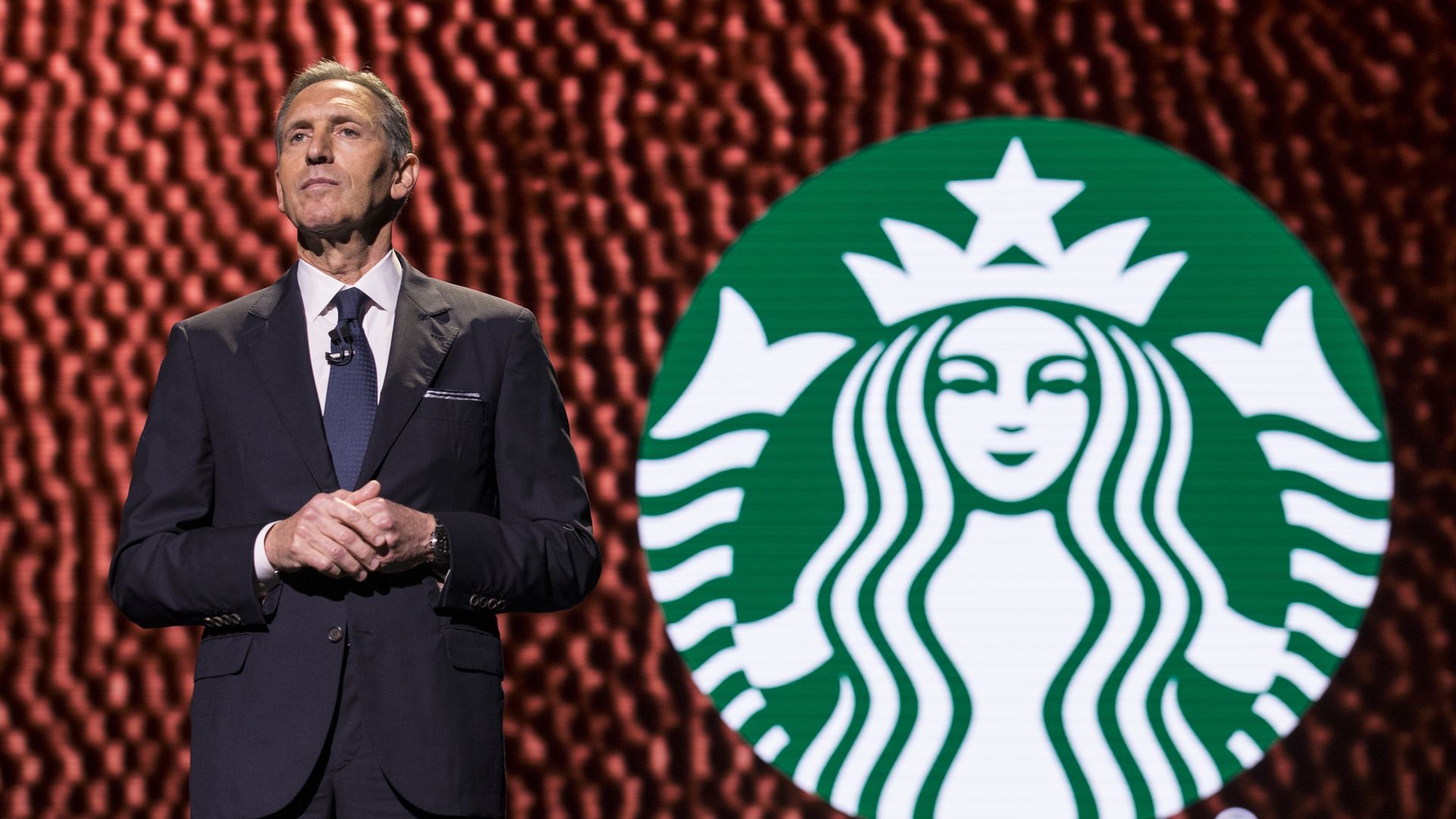 Starbucks executive chairman Howard Schultz this morning batted down speculation that he plans to run for president, in an interview on Fox Business Network.
No I'm not.
— Howard Schultz, after being asked if he'll run in 2020.
Here's a transcript:
FBN's Maria Bartiromo: Are you going to run for president in 2020, Howard?
Schultz: "No I'm not – here we are sitting at Starbucks because of my day job as executive chairman on the heels of opening the most successful Starbucks store in our history in China, now we're opening reserve stores. I'm trying to do everything I can to benefit our shareholders as executive chairman and I think as a private citizen, I'm very concerned to doing everything I can to elevate the national conversation to things that are not based on ideology but really trying to walk in the shoes of the American people and doing everything I possibly can to try and get some real, sensible levels of conversation that represent both sides."
Bartiromo: "You are always seeing your position as a responsibility to bring people together. I know that, so just to clarify, you said you are not going to run for president?
Schultz: "I said I am doing everything I possibly can as a private citizen to advance the cause of the country."
Bartiromo: "It sounds like you are running for president, Howard."
Schultz: "No I didn't say that. Come on, Maria."
Schultz also criticized the recent tax changes, saying it was a "corporate tax cut" instead of "comprehensive tax reform... [that] could have done a lot more to help so many Americans who are being left behind."
Go deeper