There's a new lawsuit over the ACA's individual mandate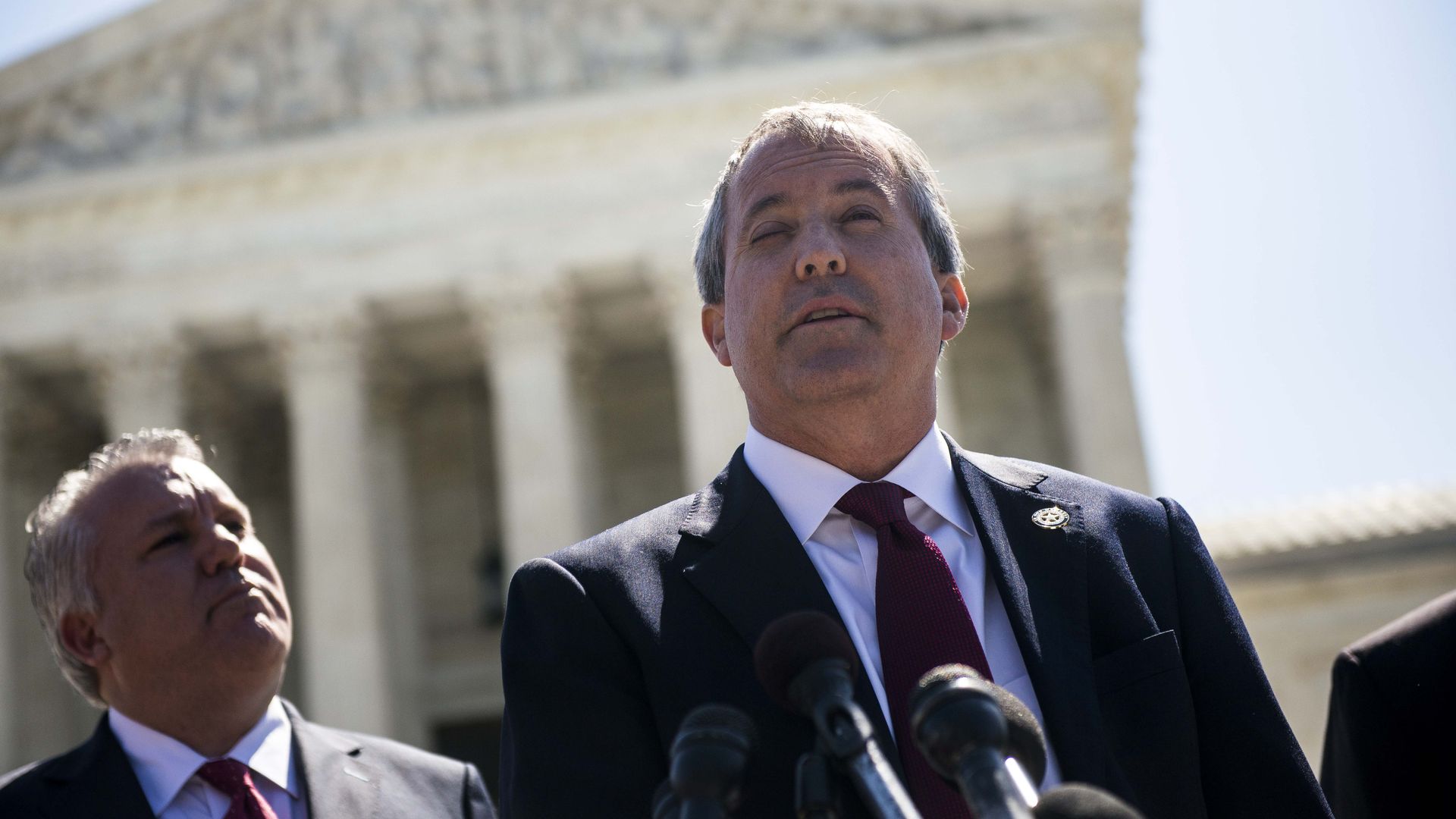 If you thought the Supreme Court upholding the Affordable Care Act's individual mandate would settle the question of its constitutionality or that Congress repealing the mandate would satisfy its critics, Texas Attorney General Ken Paxton has some news for you.
The latest: Paxton and 19 other Republican attorneys general filed a lawsuit late yesterday claiming — once again — that the individual mandate is unconstitutional and that the rest of the ACA has to fall along with it.
Here's how the logic of this argument plays out:
When the Supreme Court upheld the mandate in 2012, it said Congress could not force consumers to buy health insurance, but could impose a tax penalty on those who didn't.
When Congress repealed the individual mandate as part of its recent tax bill, it didn't actually repeal the coverage requirement — it just dropped the tax penalty to $0.
Therefore, the mandate itself is still on the books, but without the tax penalty the Supreme Court upheld.
The lawsuit further argues that the rest of the ACA cannot be separated from the mandate — essentially a retread of a part of the 2012 case that the high court never needed to settle.
Quick take: With no enforcement mechanism in place for the mandate, it'll be a lot harder to convince a court that it's harming anyone — a key component of having the legal standing to sue.
Those procedural grounds are probably the arena in which the current Justice Department would prefer to fight this out, rather than trying to decide whether and how to defend the ACA on its merits.
Go deeper