Infowars receives second strike from YouTube over Parkland conspiracy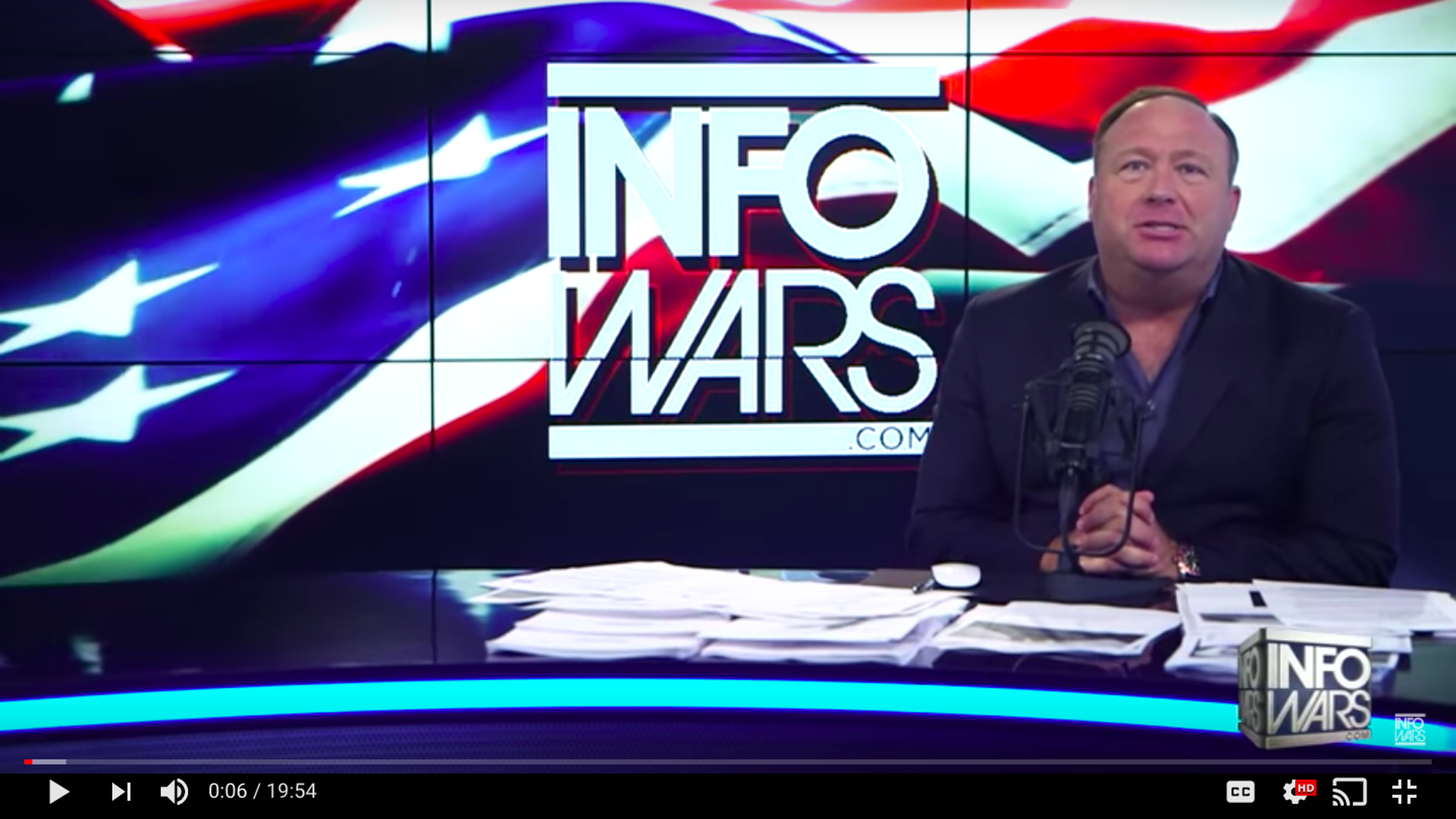 Infowars, the conspiracy-peddling website and radio show operated by Alex Jones, has received a second disciplinary strike from YouTube for a video that targeted Parkland shooting survivor David Hogg, reports The Hill. Per Youtube's community guidelines, Infowars will be unable to post new content to YouTube for two weeks, with the threat of a permanent ban from the platform should it receive a third strike within a three-month period.
Why it matters: The video in question, titled "David Hogg Can't Remember His Lines In TV Interview," alleges Hogg and his classmates are "crisis actors" who have been paid to appear on television by the anti-gun lobby. Infowars is one of several outlets that have actively promoted conspiracy theories in the wake of the Parkland shooting, and risks losing access to more than 2 million YouTube subscribers if it receives another strike.
Go deeper