Behind the climate support of one young Republican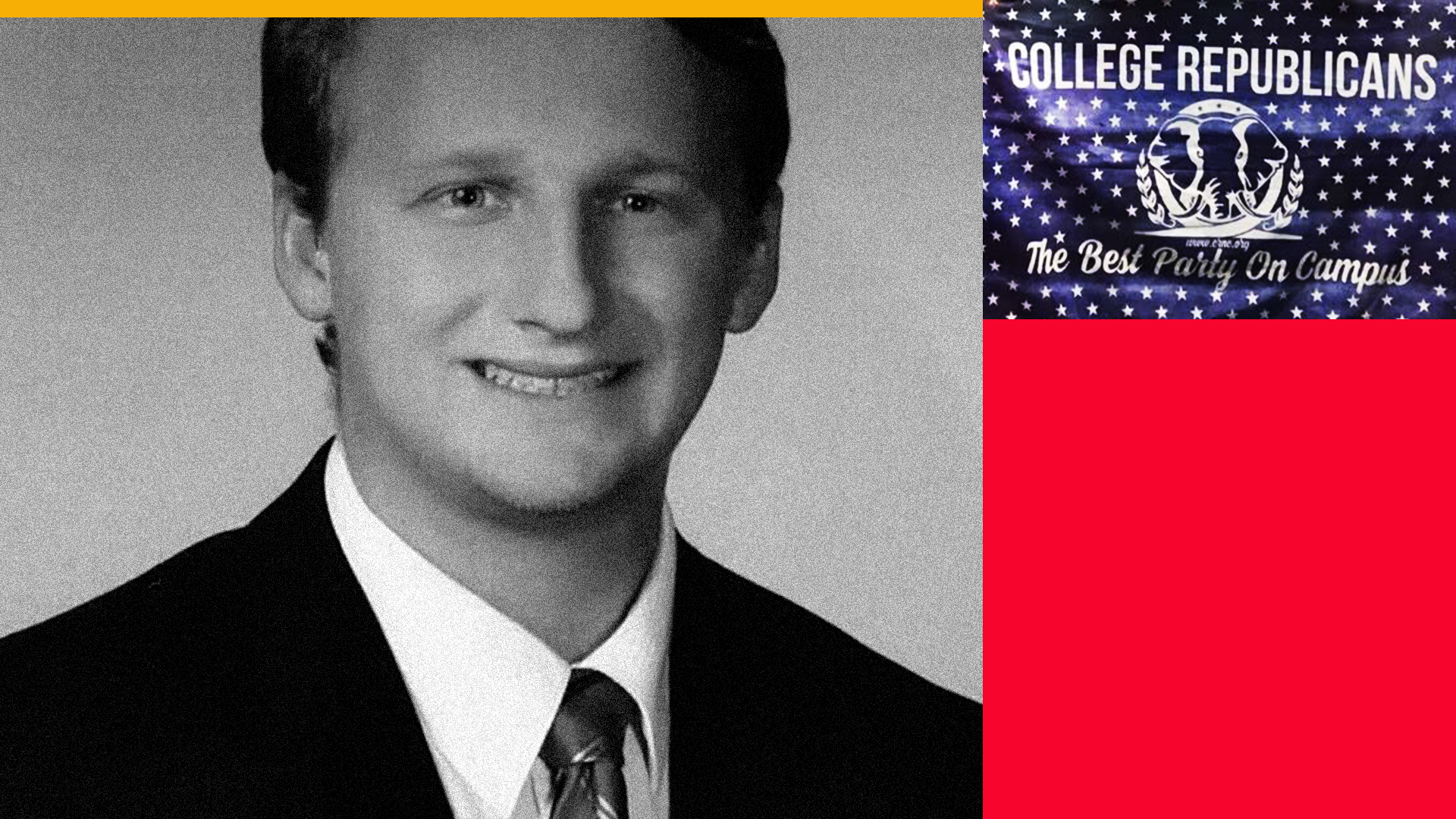 Dylan Jones is a 21-year-old senior at Kansas University who supports President Trump and gun rights and opposes abortion. As of today, he also supports action on climate change as part of a new student-led coalition across U.S. college campuses.
Why it matters: Jones represents the next generation of Republicans, many of whom don't support the position of most elected Republicans in Congress and in the Trump administration of either ignoring or rejecting outright the issue of climate change.
As chairman of the University of Kansas College Republicans, Jones is coming out in support Wednesday of a proposal being pushed in Washington that taxes carbon emissions and returns the money to Americans via dividend checks. Jones' group is one of more than 30 announcing support of the plan as part of a new coalition called Students for Carbon Dividends.
"We can't continually deny that something is happening," Jones told me by phone Monday. "We can question what is causing it, why this is happening, how this is happening, but we need to come up with solutions."
Gritty details:
The coalition, founded by Yale University senior Alexander Posner, is launching with 22 college Republican clubs, six Democratic ones and five campus environmental groups. The GOP groups' support is considered a first, Posner and others backing the effort say.
Posner interned last summer with the Climate Leadership Council, whose proposal the groups are endorsing.
The council was created last year by leaders of prior Republican administrations, including James Baker and George Shultz, to push a carbon tax in lieu of regulations.
The big picture: Millennials are broadly convinced human-induced climate change is real and deserves action, according to a poll commissioned by the nonprofit Alliance for Market Solutions. Younger Republicans are relatively less concerned though, with 57% saying the government should probably or definitely do something to address it, and under half saying the climate is changing due to human activity.
Jones fits that profile. He's not sure if climate change will affect him in his lifetime and hasn't thought of leaving the GOP because of it. He nonetheless supports action to address the risks. He thinks a carbon tax, which internalizes the environmental impact of fossil fuels, is the best conservative approach. He read a book by Greg Mankiw, economist for then-President George W. Bush, for one of his classes. Mankiw backs the carbon tax plan.
What's next for Jones: He's graduating in May with a degree in economics and political science. He's also working as a field director for Steve Watkins, candidate for the second congressional district in Kansas. Does Watkins support action on climate change? Jones replied: "He's the only candidate in our race who actually acknowledges something is going on."
Go deeper:
Go deeper