Scaramucci says White House morale very low, Kelly should resign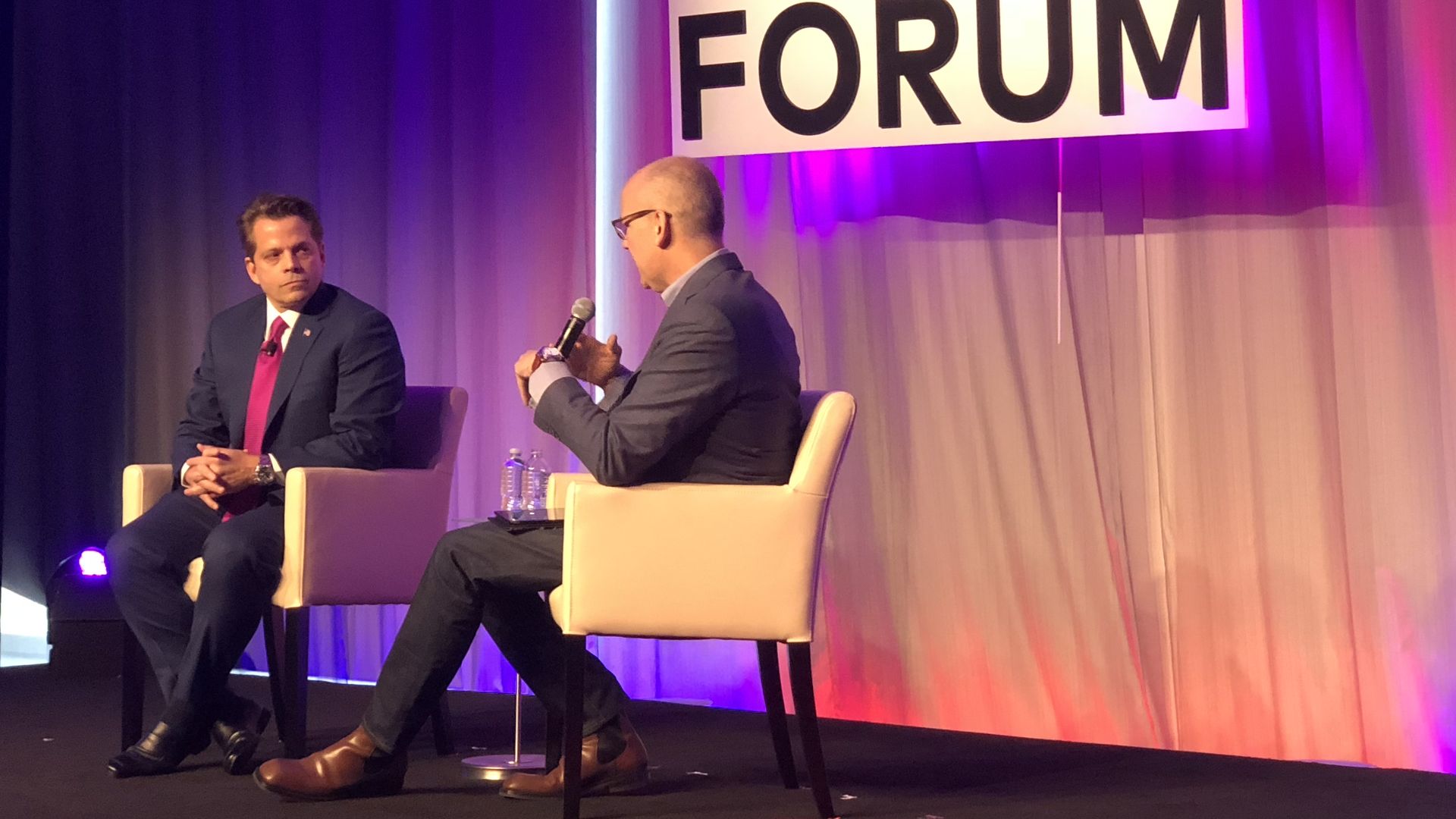 Former White House communications director Anthony Scaramucci reiterated his call for the ouster of Chief of Staff John Kelly, citing low White House morale. "He's lost the locker room," Scaramucci said at the NewCo Shift Forum in San Francisco on Tuesday. "The morale in the White House, on a scale of 1-10, is minus 15. You cannot run the White House through fear and intimidation."
Why it matters: Scaramucci has held his tongue on most issues since leaving the administration; But not any more. The former comms director has been calling for Kelly to step down over his handling of the Rob Porter scandal, saying that Kelly knew about Porter's history of domestic abuse for months. "You can't ask people in the White House to cover up something like this," Scaramucci said.
On his tenure as White House communications director: "I was there for 11 days... 954,000 seconds. Me and my therapist sort of think about it that way."
On life after the White House: "I have the name recognition of Melania or Ivanka and I didn't have to be the president's wife or daughter. So I think it worked out pretty well."
On gun control: "I'm pro-second amendment and you've got to stop the mass shootings."
On marriage equality: "Life liberty and the pursuit of happiness... Is that only for straight people? ... Republicans are for smaller government everywhere except the bedroom... We should knock that nonsense off too."
Go deeper