Korean dog meat farms face increased scrutiny during Winter Olympics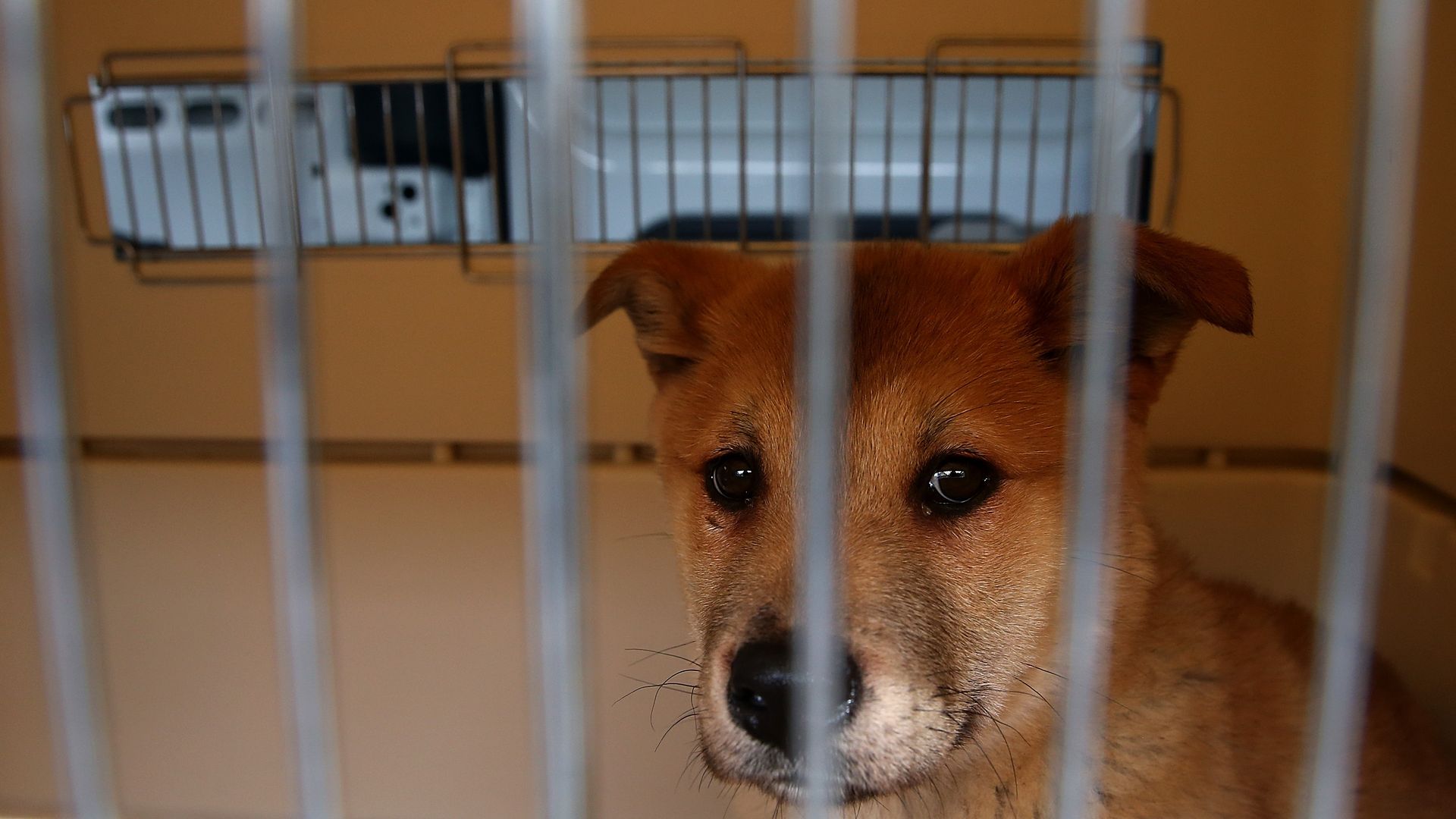 Eating dog meat is a long-standing tradition in China, South Korea and some other Asian countries. But the practice has garnered increased attention throughout the 2018 Winter Olympic Games in South Korea and has pushed at least one athlete, American freestyle skier Gus Kenworthy, to adopt a Korean puppy, the Wall Street Journal writes.
Why it matters: Some athletes from around the world have raised concerns about the controversial practice during the Olympics. In South Korea alone, there are about 17,000 farms that breed more than 2.5 million dogs a year and slaughter them for human consumption, according to the Humane Society International.
But, as the WSJ points out, in recent years there have been signs of a cultural shift over eating dog meat as younger Koreans increasingly view dogs as pets and not food.
Shortly after taking office last year, President Moon Jae-in adopt a dog, named Tory, that was set for slaughter. Moon later told animal rights activists that he believes the practice will end soon.
The other side: Kim Sang-young, president of the Dog Meat Association, thinks that putting regulations in place that specify which dogs are allowed for eating from those that serve as guide dogs and pet dogs could help solve the problem.
What the Olympians are saying:
"While I don't believe in eating dog meat and I stand firmly against it, I can't say what anyone else does," said Kenworthy. "But I can say this is not an okay condition for any animal to be raised."
Dutch speedskater Jan Blokhuijsen apologized after receiving backlash for condemning the practice. "It was not my intention to insult you and your country. I care about the welfare of animals in general and I hope we can make this a better place for both of us," he said in a tweet.
Canadian figure skater Meagan Duhamel, who adopted a rescued dog when she visited South Korea last year, told WSJ: "No animals deserve to be killed for food."
Go deeper