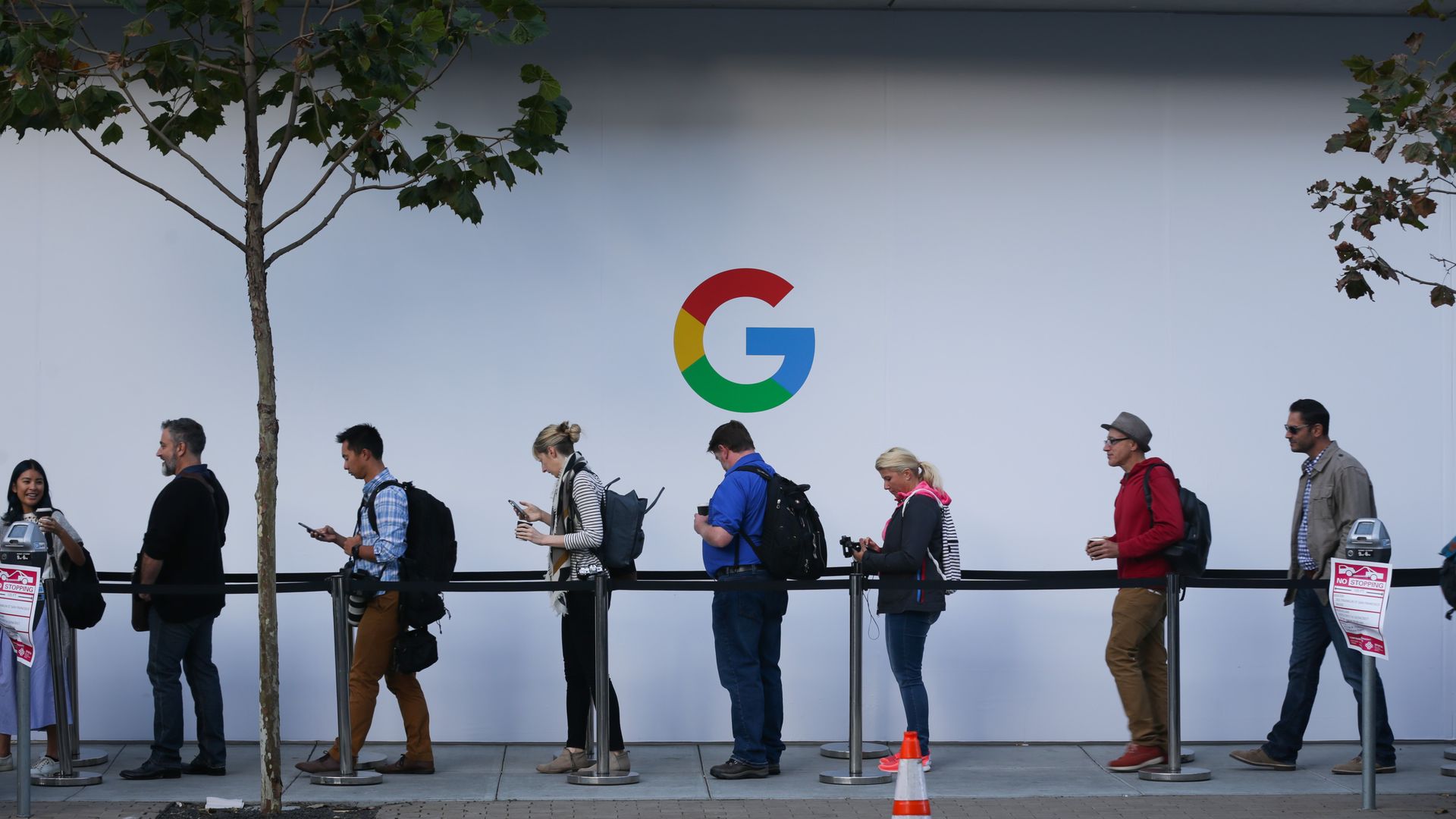 Last week's New York Times Magazine cover story, The Case Against Google, made the bold but not-so-uncommon claim that the government should step in with antitrust action against the search juggernaut. But sweeping regulatory actions against platforms could actually be bad for both consumers and publishers.
Why it matters: Punishing Google won't reverse the structural trends the news industry faces — more in-app mobile browsing, slow adoption of new apps and insufficient payments to publishers. Instead the news industry and platforms need to find new profitable ways in which high quality news and information can thrive.
The case for Google: Initiatives such as Google AMP, which drives billions of pageviews to publishers each month, are far superior to any other user experience. AMP's fast load times and clean, standardized experience have capitalized on user preferences, recreating the app experience without requiring users to download yet another app.
Most publishers aren't going to be saved by payments from platforms, anyways. In order for Google to move the needle for the media industry, it would likely need to choose winners, rather than distribute payments across the thousands of publishers that currently rely on Google for distribution.
The bottom line: Consumer behavior is conclusive. Experiences created by the likes of Google are here to stay.
So, is there a case against Google? While Google provides an irreplaceable service in the news & information industry, there are some legitimate concerns over the power of the tech giant. As the EU's Margrethe Vestager argues, Google's aggregation of data, and resulting advertising dominance, squeezes dollars that could otherwise be distributed broadly across advertising-based businesses. This control of data suffocates any competition well before consumers have the chance to form a habit with a competitive product.
Go Deeper:
Rameez Tase is Axios vice president for audience development and insights. Axios is not a participant in Google AMP.
Go deeper