Emperor Xi: How China's president positioned himself to rule for life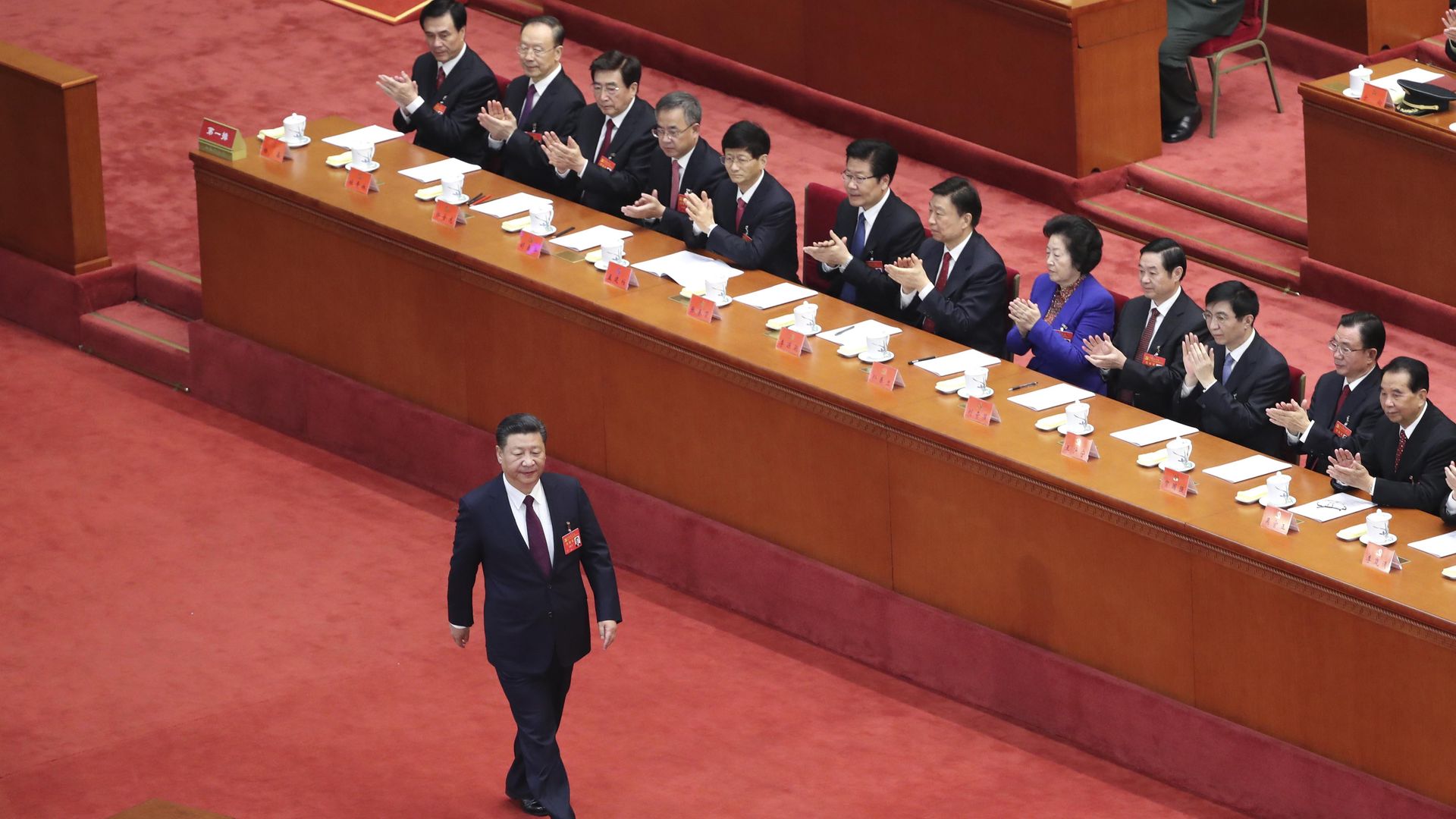 China's Communist Party announced Sunday that it will eliminate term limits on the presidency, allowing Xi Jinping to serve indefinitely rather than step down in five years' time.
The big picture: Xi, 64, has set an incredibly ambitious foreign policy, and more firmly established China as a rival to U.S. influence around the world. At home, he has ruled as a strongman with no tolerance for dissent, and methodically removed nearly all checks on his power. Here's how he has positioned himself as, essentially, China's emperor for life.
Rise to — and consolidation of — power
October 2007: After 25 years in a series of government posts across four provinces, Xi, the son of a former high-ranking official who was purged from the party in the 1960s, is named to the Politburo standing committee.
March 2008: Xi becomes China's vice president, and is expected to succeed president Hu Jintao.
March 2013: Xi replaces Hu as China's president. He quickly sends signals that he will seek to expand China's influence and centralize power in his own hands, including the unveiling of the Belt and Road initiative and the formation of a new National Security Commission.
April 2016: State media refers to Xi as commander in chief of China's new Joint Operations Command, underlining his control over the military.
October 2016: Xi is named the party's "core leader," a title given to three previous Chinese leaders but not to Hu.
October 2017: At the Party Congress in Beijing, "Xi Jinping Thought on Socialism with Chinese Characteristics for a New Era" is enshrined into the constitution, making Xi the first leader since Mao to be named in the constitution during his lifetime.

Xi also declined to name two younger officials to the standing committee, signaling he has no interest in grooming potential successors.

February 2018: The term limits decision brings to an end the transition process created to ensure stable transitions within the party, and suggests Xi plans to stay on long after his second term ends in 2023.
Go deeper