Report: Russian spies hacked computers at Winter Olympics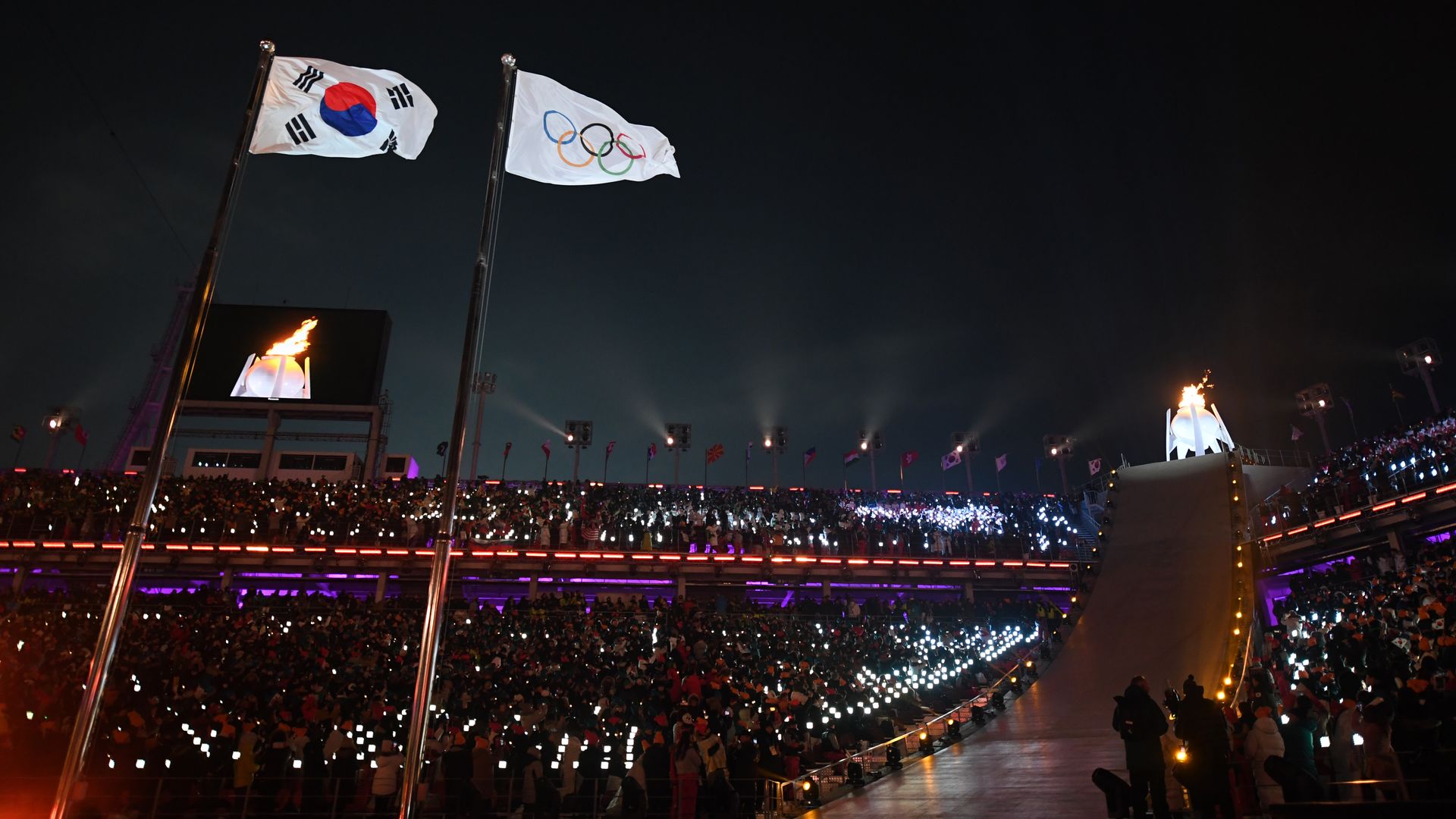 Russian military spies hacked hundreds of computers at the 2018 Winter Olympic Games in South Korea, the Washington Post reports. U.S. intelligence sources said the attacks were designed to make it look as though North Korea was behind the hack.
What happened: Officials in Pyeongchang have acknowledged that they experienced a cyber attack that caused disruptions to the internet, broadcast systems and the Olympics website during the opening ceremonies. But according to the Post, they declined to say whether Russia was behind it.
"Analysts surmise the disruption was retaliation against the International Olympic Committee for banning the Russian team from the Winter Games due to doping violations," writes the Post, adding that "no officials from Russia's Olympic federation were allowed to attend."
Go deeper