Parents are buying bulletproof backpacks after Parkland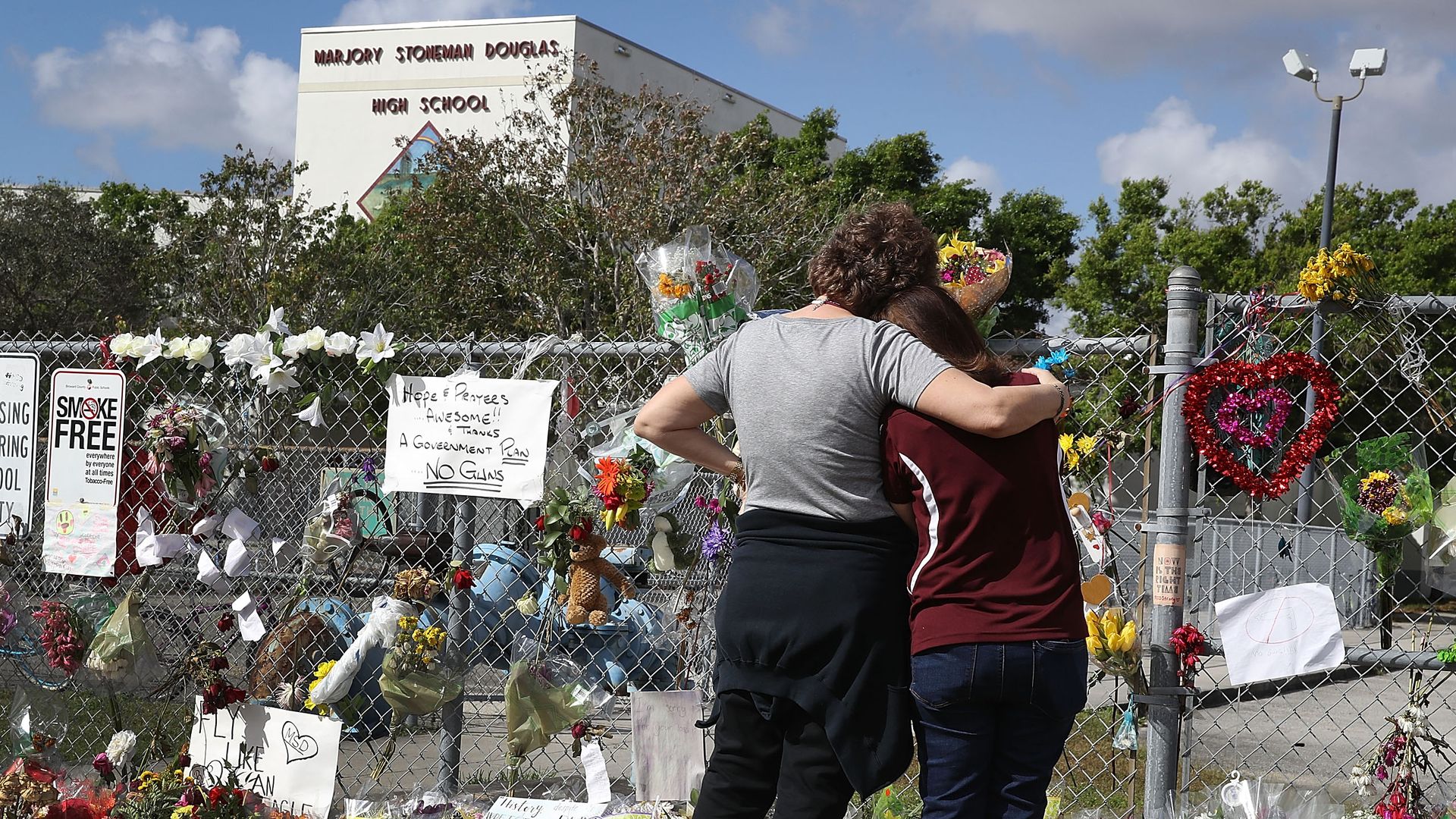 "[C]aregivers have been stocking up on bulletproof backpacks, tracking devices and doorstops ... to give children a fighting chance at surviving a gunman's attack at school," the N.Y. Post reports:
"BulletBlocker, a company that sells bulletproof backpacks ranging in price from $199 for a girly pink one to $490, has seen sales jump 300 percent since the Florida shooting."
A $95 metal device called "JustinKase," which is placed under a door and latches to the door's jamb to prevent entry, was invented by a 17-year-old Wisconsin high school student, Justin Rivard.
President Trump to Fox News' Judge Jeanine Pirro: A gun-free zone around a school is "like target practice for these guys. ... Gun-free zones are very dangerous because bad guys loved gun-free zones."
Debate ahead: Death penalty for shooter, which the N.Y. Times says would mean "years of public agony" through trial and appeals? ... Howard Finkelstein, Broward County public defender, whose office represents Nikolas Cruz, who is charged in the school shooting and could face the death penalty:
"If it were my daughter, I would want to personally kill my client, make no mistake about it."
Go deeper