Exclusive: Trump privately pushing personal pilot to run FAA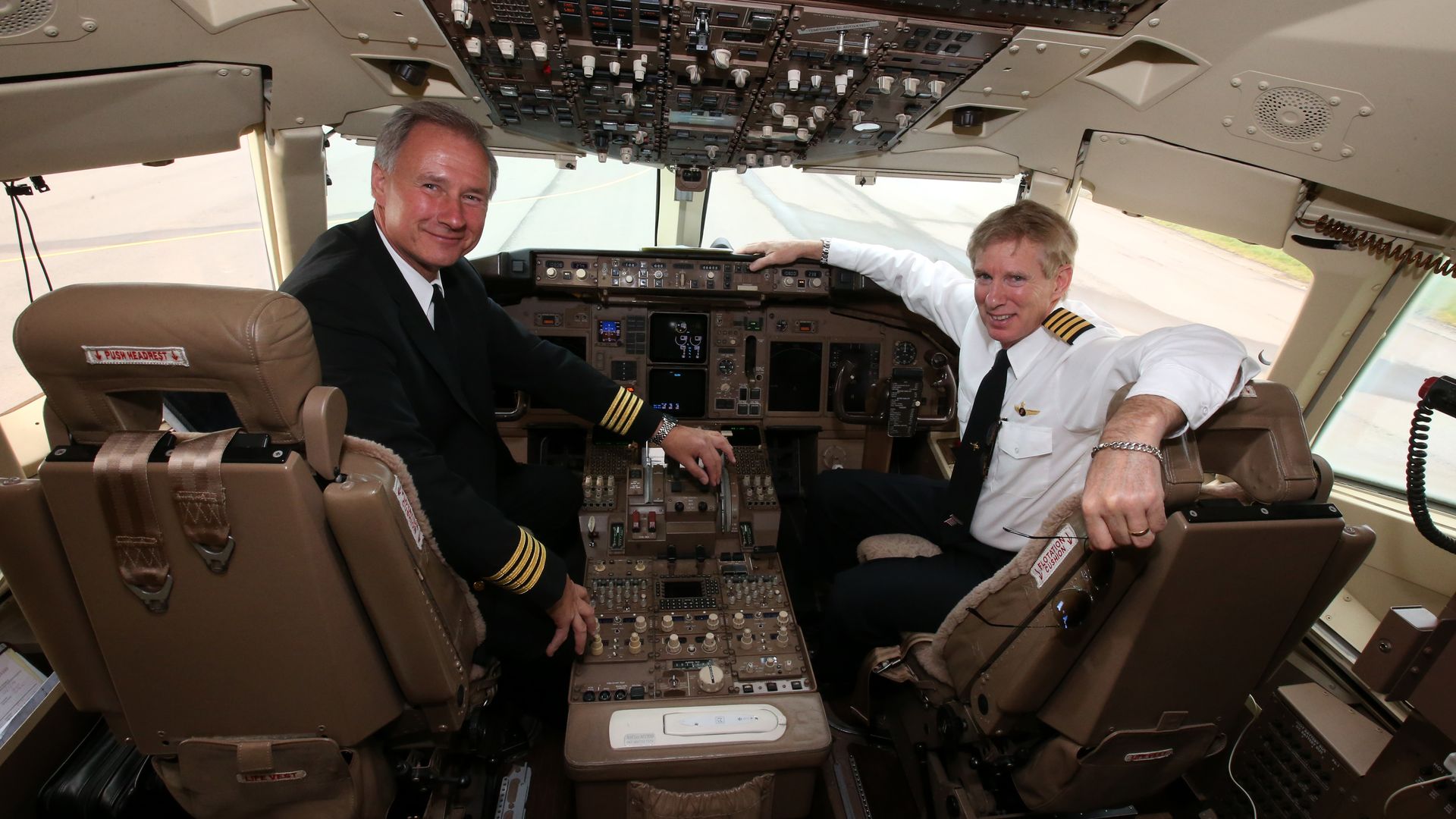 The president's personal pilot is on the administration's short list to head the Federal Aviation Administration. Trump has told a host of administration officials and associates that he wants John Dunkin — his longtime personal pilot, who flew him around the country on Trump Force One during the campaign — to helm the agency, which has a budget in the billions and which oversees all civil aviation in the United States.
What I'm hearing: One industry insider equated this to the Seinfeld episode when Cosmo Kramer used his golf caddy as a jury consultant. A senior administration official told me that comparison is completely unfair. The source confirmed Trump recommended Dunkin and that he's sat for an interview for the post. That source said he was impressive.
"He's on the list because he's the president's pilot, but if he gets the job it won't be because he's the president's pilot," the source said.
In response to my questions for this story, another administration source stressed that while no decision has been made, Dunkin has the appropriate experience to get the job.
"John Dunkin isn't just a pilot," the administration official told me. "He's managed airline and corporate flight departments, certified airlines from start-up under FAA regulations, and oversaw the Trump presidential campaign's air fleet, which included managing all aviation transportation for travel to 203 cities in 43 states over the course of 21 months."
Other candidates for the position, per my sources, include Rep. Sam Graves, a Missouri Republican; and current acting FAA Administrator Dan Elwell, who has impressed many in the administration and the industry.
Dunkin has told people that when he used to fly Trump around on his private Boeing 757, they'd often find themselves stuck on the tarmac with delays. He'd tell Trump that none of this would happen if a pilot ran the FAA.
Get more stories like this by signing up for our weekly political lookahead newsletter, Axios Sneak Peek. 
Go deeper