U.S. and Asian allies discuss stopping ships fueling North Korea's nuclear program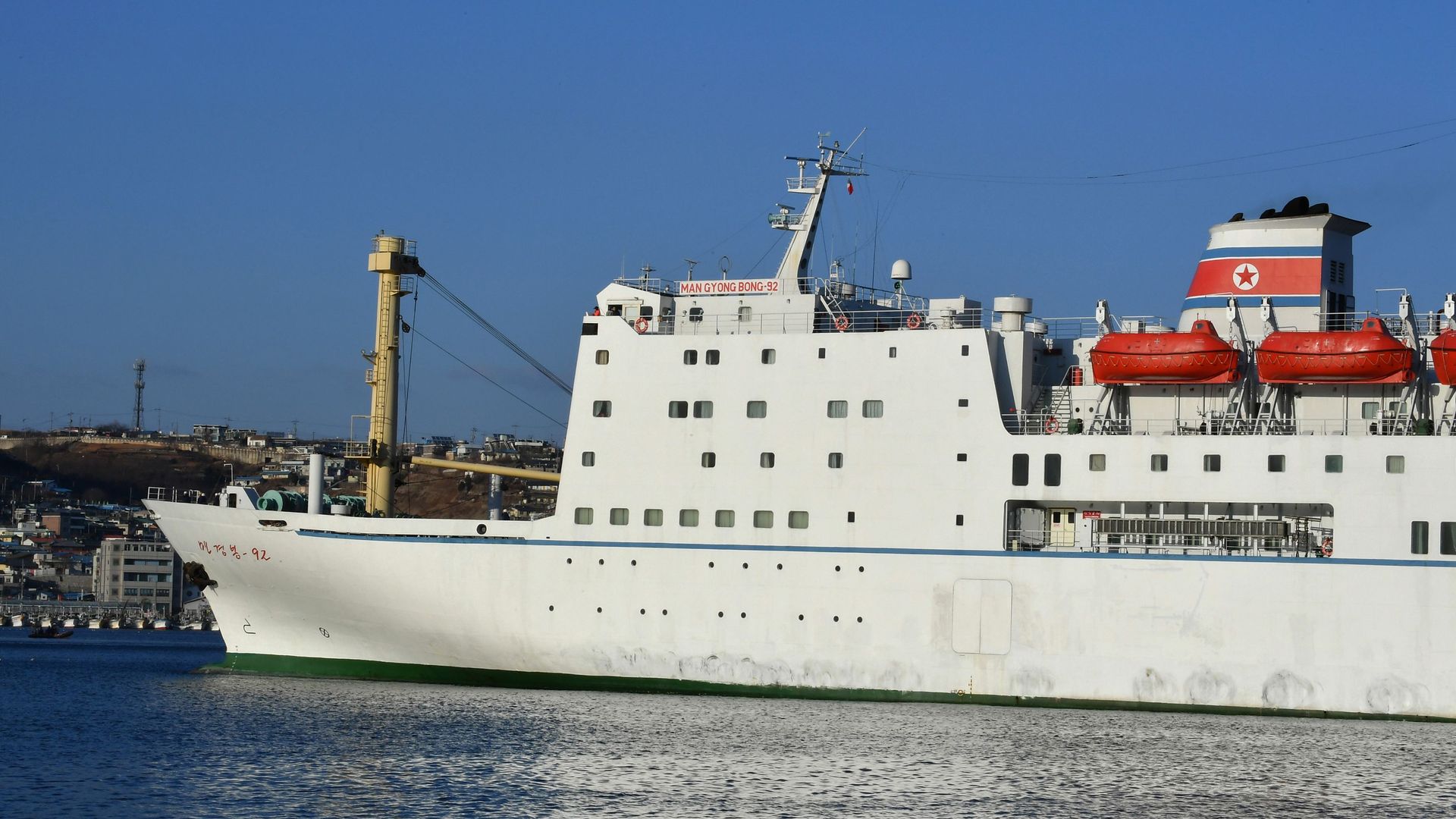 The U.S. has been in talks with Asian allies about "a stepped-up crackdown...to squeeze Pyongyang's use of seagoing trade to feed its nuclear missile program," Reuters reports. The plan "could include deploying U.S. Coast Guard forces to stop and search vessels in Asia-Pacific waters."
Why it matters: The new strategy would lead to the possible seizure of any ships believed to have "banned weapons components and other prohibited cargo" on board and be carrying it to or from North Korea, per Reuters.
Japan, Australia, Singapore, and South Korea have been in on the talks with Washington, Reuters reports.
This wouldn't be a full blockade but nonetheless could "risk triggering North Korean retaliation."
Currently, inspection of ships requires agreement of the country and ship captain, and a Japanese defense ministry official told Reuters that changing those requirements would be seen as "an act of war" by North Korea.
Go deeper