Facing chaos at home, Trump looks for wins abroad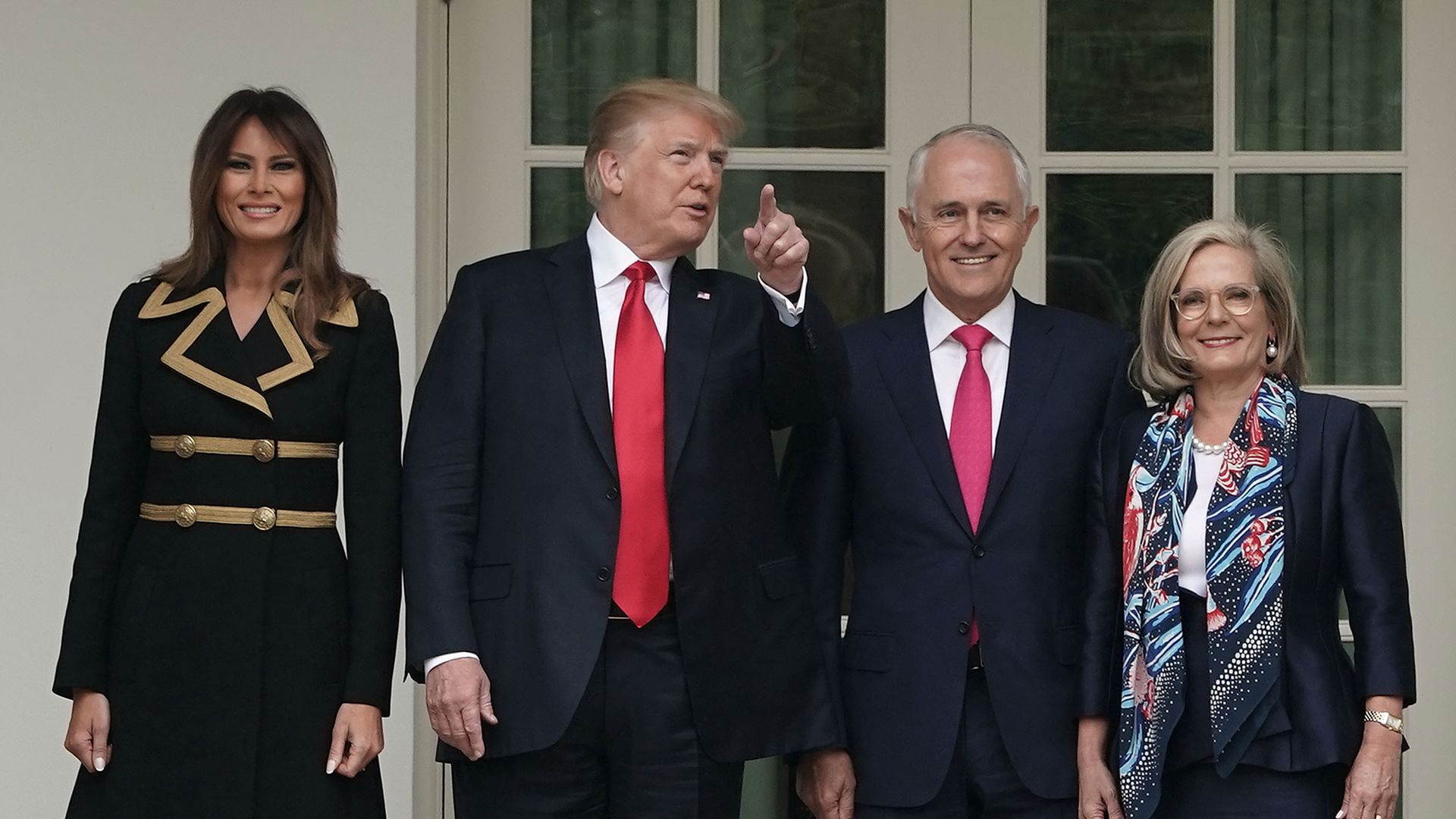 Unlikely to score a big domestic victory heading into the midterm elections and his own reelection, President Trump is trying a new angle in his effort to broker a meaningful peace deal in the Middle East.
Trump has accelerated his diplomatic efforts among quarreling Arab monarchies, starting with an upcoming series of White House visits by leaders of Saudi Arabia, Qatar and the United Arab Emirates, Axios' Jonathan Swan reported last night.
Why it matters: The administration hopes these separate meetings could lead to a summit in the U.S. in late spring, perhaps focused on Qatar and its alleged ties to terrorism.
Any progress in the Middle East would be a respite for Trump from the homefront, which yesterday brought a month's worth of news:
Former Trump campaign aide Rick Gates "agreed to cooperate with the special counsel ... a sign that Mr. Gates plans to offer incriminating information against his longtime associate and the former Trump campaign chairman, Paul Manafort." (N.Y. Times, lead of paper)
"Inside the Manafort money machine: A decade of lavish spending, influence-peddling and alleged fraud." (WashPost's Marc Fisher)
"Deputy Attorney General Rod J. Rosenstein ... alerted the White House two weeks ago that significant information requiring additional investigation would further delay the security clearance process of senior adviser Jared Kushner." (WashPost, lead of homepage)
"Florida Gov. Rick Scott joined a growing list of Republican lawmakers ... to endorse raising the minimum age for purchasing rifles to 21 years old, marking his first major break from [NRA] policy priorities." (WashPost, lead of paper)
"The Trump administration on Friday levied what it called its largest ever North Korea sanctions package, hitting dozens of shipping and trading companies as it seeks to shrivel foreign-currency revenues to the nuclear-armed regime." (Wall Street Journal, lead of paper)
The Trump administration is accelerating the projected opening of the Jerusalem embassy to mark the 70th anniversary of the creation of the State of Israel on May 14. (Axios)
N.Y. Times Quote of the Day ... Rick Gates, former top aide on Trump campaign, explaining in a letter to friends and family that he was pleading guilty to charges stemming from the inquiry into Russia's interference in the 2016 election:
"The reality of how long this legal process will likely take, the cost, and the circuslike atmosphere of an anticipated trial are too much. I will better serve my family moving forward by exiting this process."
Go deeper