Kushner's clearance stalled by information being investigated by DOJ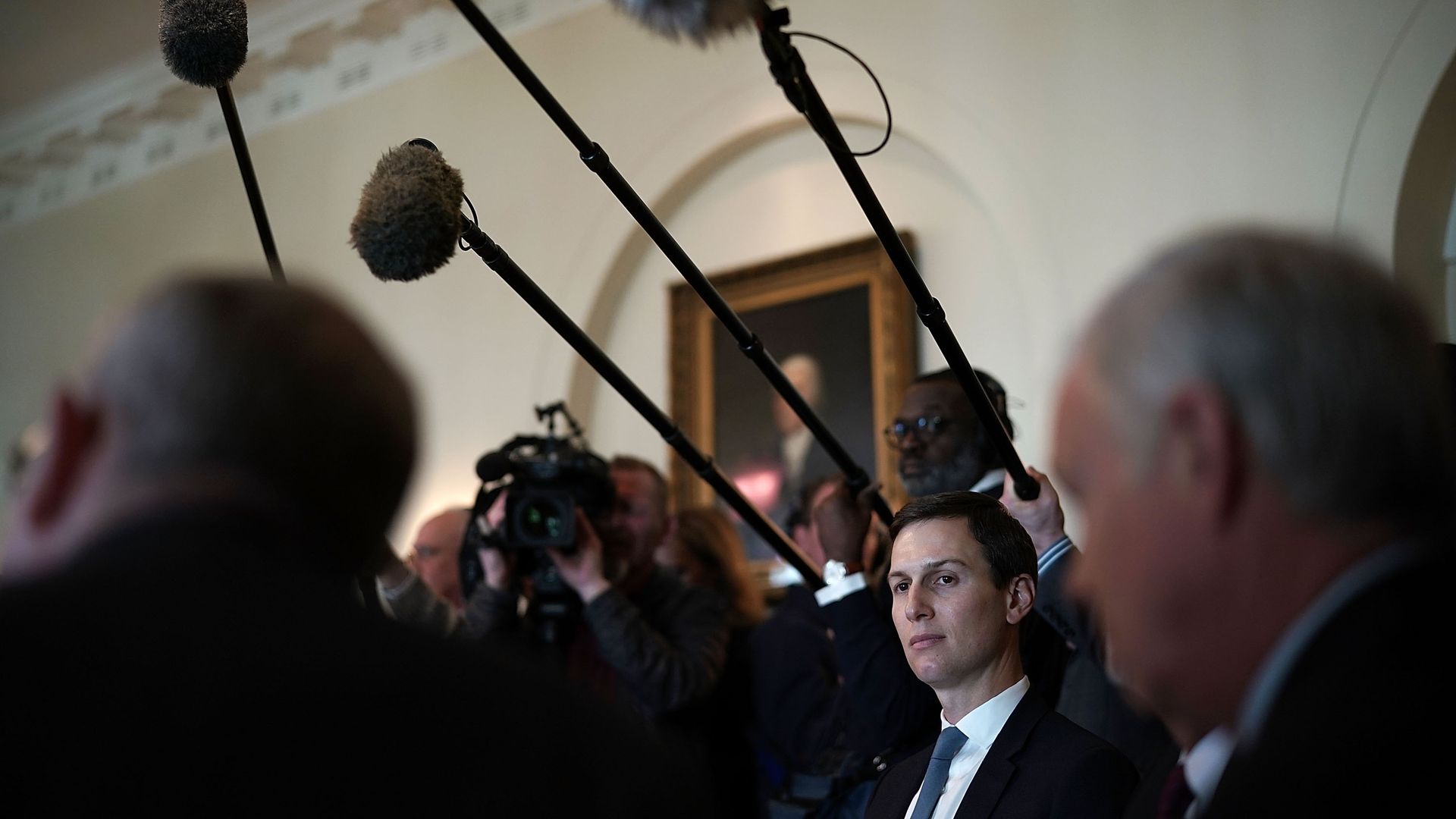 Deputy Attorney General Rod Rosenstein warned the White House two weeks ago that "significant information requiring additional investigation" would create an additional setback in the security clearance process of senior advisor Jared Kushner, the Washington Post reports.
Why it matters: The situation surrounding former White House aide Rob Porter and his security clearance has called into question other officials who are operating on an interim clearance, Kushner among them. According to the Post, Rosenstein "did not provide any details to the White House" about the information that needs further scrutiny.
One more thing: President Trump said Friday he would let his chief of staff John Kelly call the shots regarding Kushner's clearance. Meanwhile, the Post reports that Kelly has told associates he is "uncomfortable with Kushner's uncertain security clearance status" and wouldn't mind if Kushner and Ivanka "left their positions as full-time employees."
Kushner's lawer, Abbe Lowell, did not immediately respond to Axios' request for comment.
Go deeper