DHL executive eyes potential savings from Tesla's electric trucks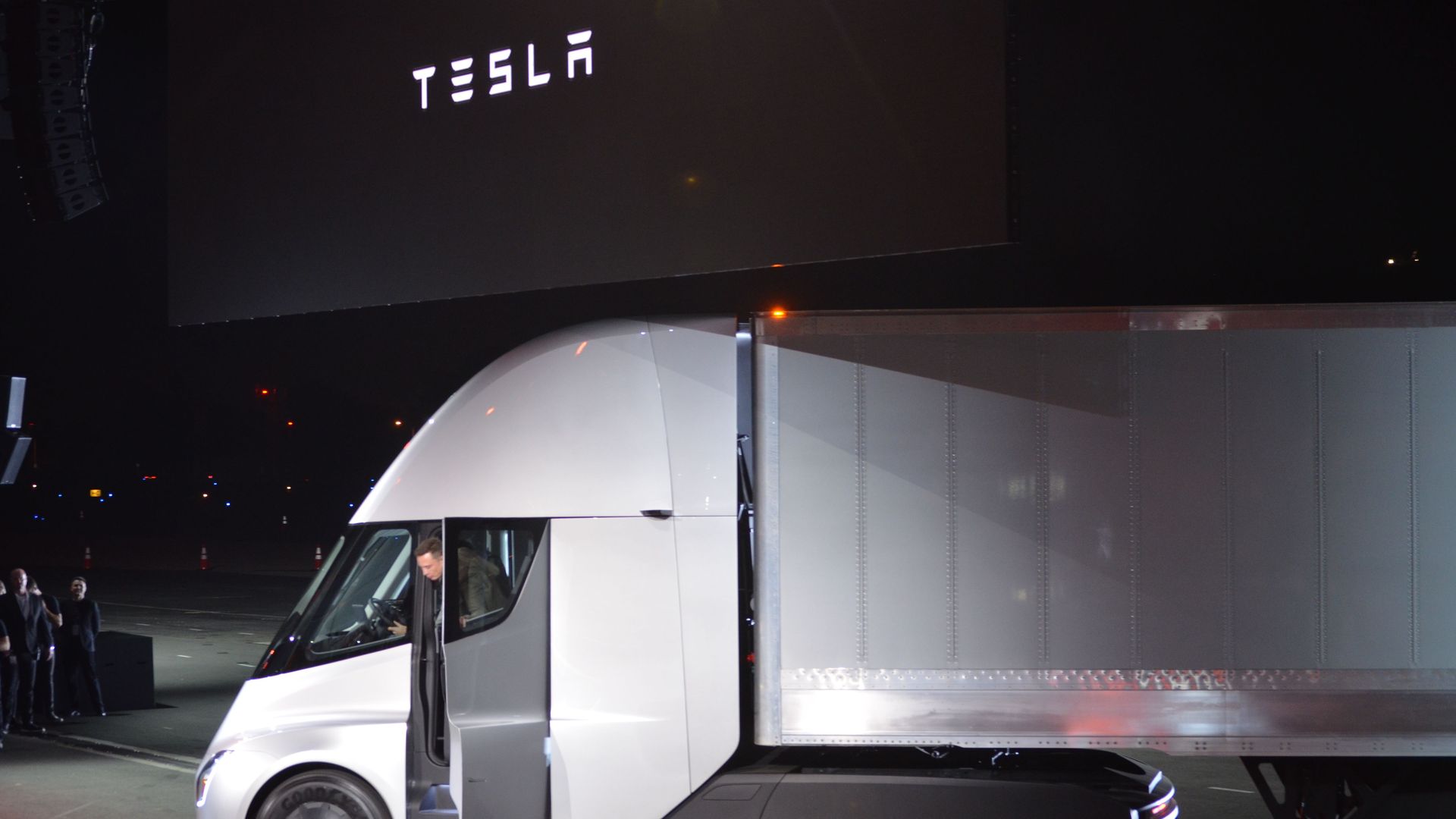 A shift from diesel to Tesla's electric Semi trucks could result in massive savings on maintenance and fuel, DHL executive Jim Monkmeyer told Reuters.
Why it matters: Tesla estimates the new line of trucks, set to be manufactured in 2019, will run at an operating cost of $1.26 per mile, compared to an industry-standard of $1.51 for diesel. DHL has only ordered 10 trucks as a test run, but Monkmeyer said early energy and maintenance figures indicate the company could pay off the difference between a Semi and a traditional diesel truck in just 18 months.
Go deeper