Rick Scott calls for "major changes" in wake of shooting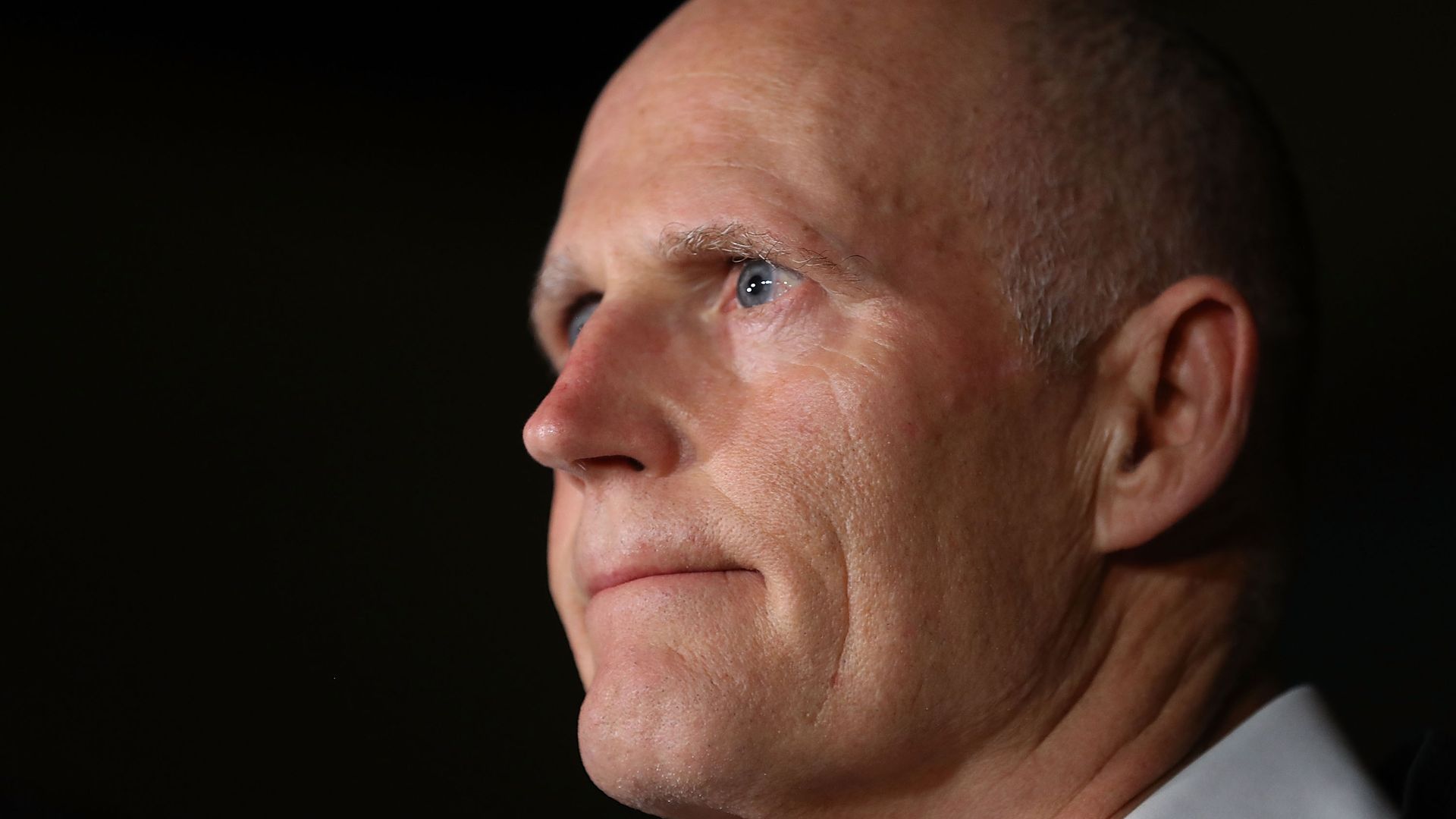 Florida Gov. Rick Scott laid out his "major action plan" Friday to make schools safer following last week's shooting at Stoneman Douglas High School that left 17 dead.
Scott, breaking with NRA norms, said he wants to raise the minimum age to purchase any firearm to 21, make it "virtually impossible" for the mentally ill to buy or own a gun, and implement mandatory law enforcement in every school, among other suggestions.
More details included in his action plan:
"Completely ban" the purchase or sale of bump stocks.
Dedicate $450 million to keeping students safe, with an additional $50 million allocated for mental health initiatives.
Require active shooter training for faculty and students that must be completed during the first week of each semester in public schools.
Establish enhanced criminal penalties for threats to schools, like social media threats of shootings or bombings.
Provide funding to require access to mental health counselors who will give direct counseling services to students at every school. "These counselors cannot serve dual roles," he said.
Scott also broke with President Trump, and said he disagrees with the notion of arming teachers. "My focus is bringing in law enforcement," he said.
"Unfortunately, none of the plans I'm announcing today will bring any of them back, but it's important to remember them. The seventeen lives that were cut short and all the hopes and dreams that were ruined have changed our state forever. Florida will never be the same."
— Gov. Rick Scott
Go deeper