Officer on duty during Florida school shooting resigns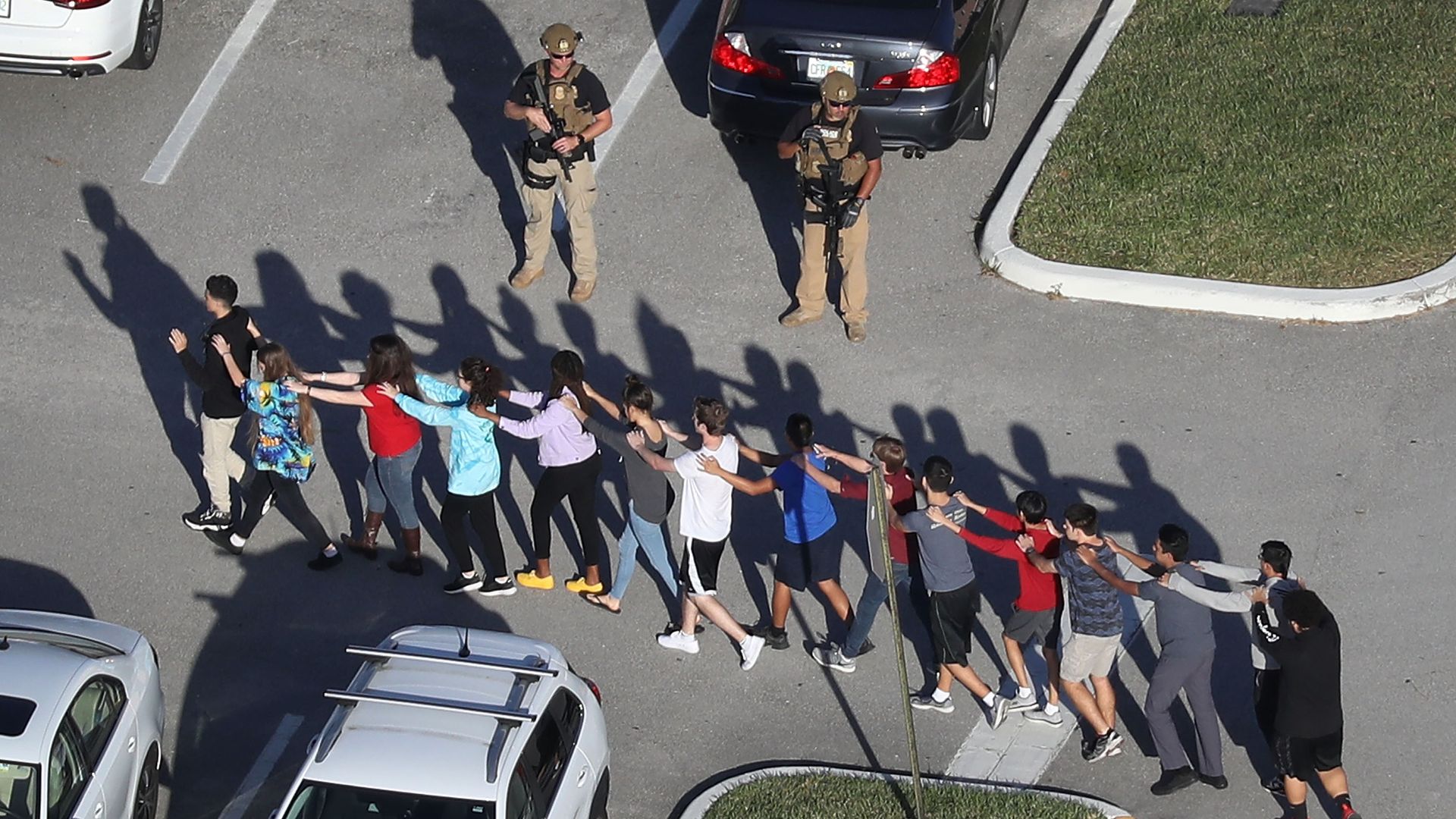 An officer on duty during the Stoneman Douglas High School mass shooting never went inside to engage the shooter and has now resigned, the AP reports.
The details: Broward County Sheriff Scott Israel said Deputy Scot Peterson resigned after being suspended without pay, according to the AP. He reportedly stood outside the building for about four minutes during the massacre in which 17 people were killed.
His resignation came after authorities reviewed video surveillance and interviewed witnesses, including Peterson. Asked what Peterson should have done, Israel said: "went in, addressed the killer, killed the killer."
Go deeper