Marion Le Pen at CPAC: "All I want is the survival of my nation"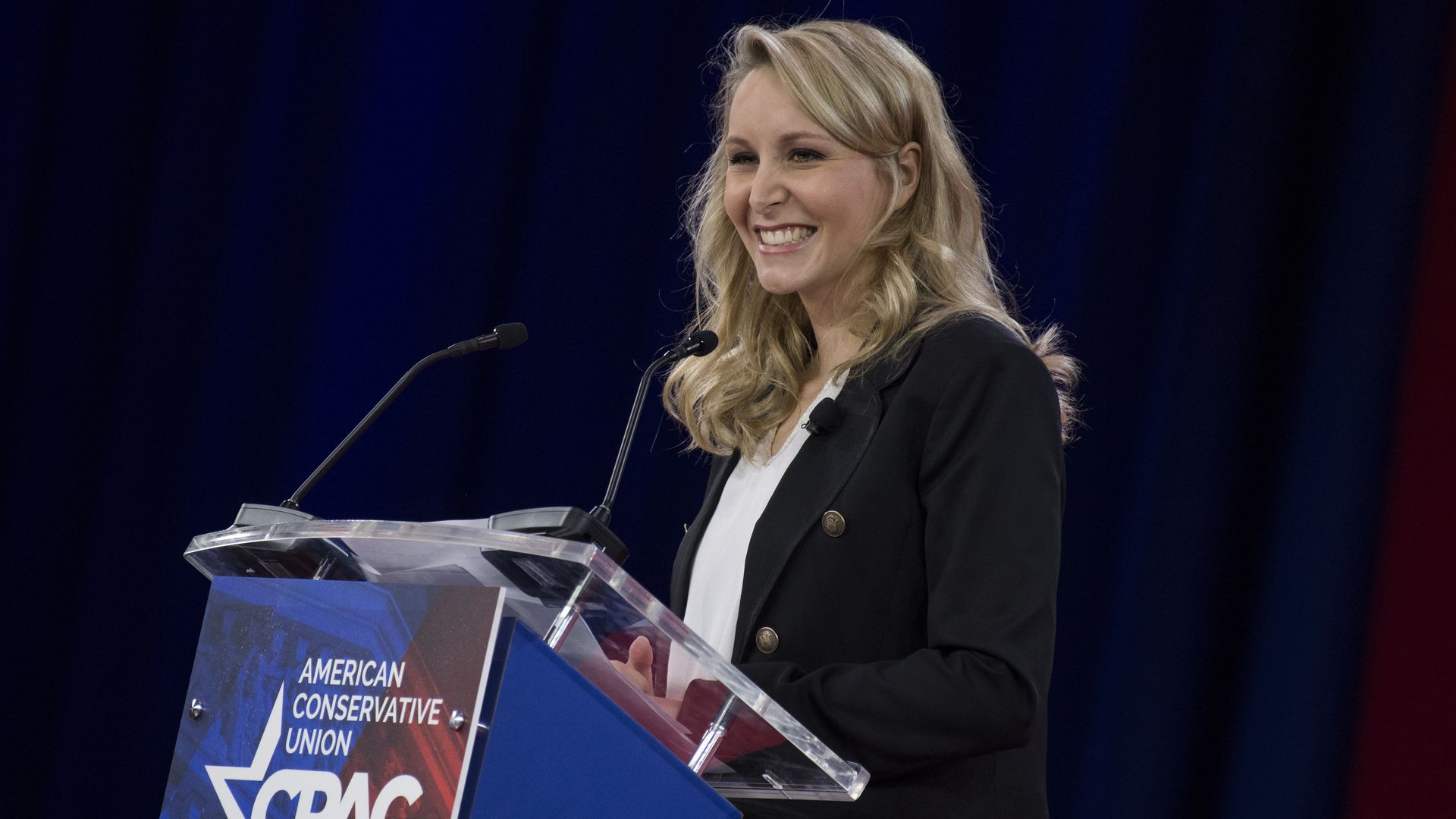 Controversial former French politician Marion Maréchal-Le Pen spoke from the main stage at CPAC this afternoon, promoting the traditional Catholic values of her country in the face of increased immigration and Islamic culture. She told the audience, "France is in the process of passing from the eldest daughter of the Catholic Church to the little niece of Islam — and the terrorism is only the tip of the iceberg."
All I want is the survival of my nation ... [The young French generation is] brainwashed with guilt and shame of their country. The result is the development of an Islamic culture in France.
— Marion Maréchal-Le Pen at CPAC
More from her speech:
"I hope that you see me as less terrifying than the American media depicts me."
"I am not offended when I hear President Donald Trump say, 'America First.' In fact, I want 'America First' for the American people, I want 'Britain First' for the British people, and I want 'France First' for the French people."
"We want our country back. I came here to tell you that there is a youth ready for this fight in Europe today — a youth who believes in hard work, who believes that their flag means something, who wants to defend individual freedom and private property..."
Matt Schlapp, chair of the American Conservative Union, told Axios about CPAC's decision to invite Maréchal-Le Pen: "We believe that she represents a more enlightened and appropriate approach on the key issues than other members of her family."
Go deeper: Maréchal-Le Pen, Farage join the Trump show at CPAC.
Go deeper