Scoop: Beijing sending another senior emissary to D.C.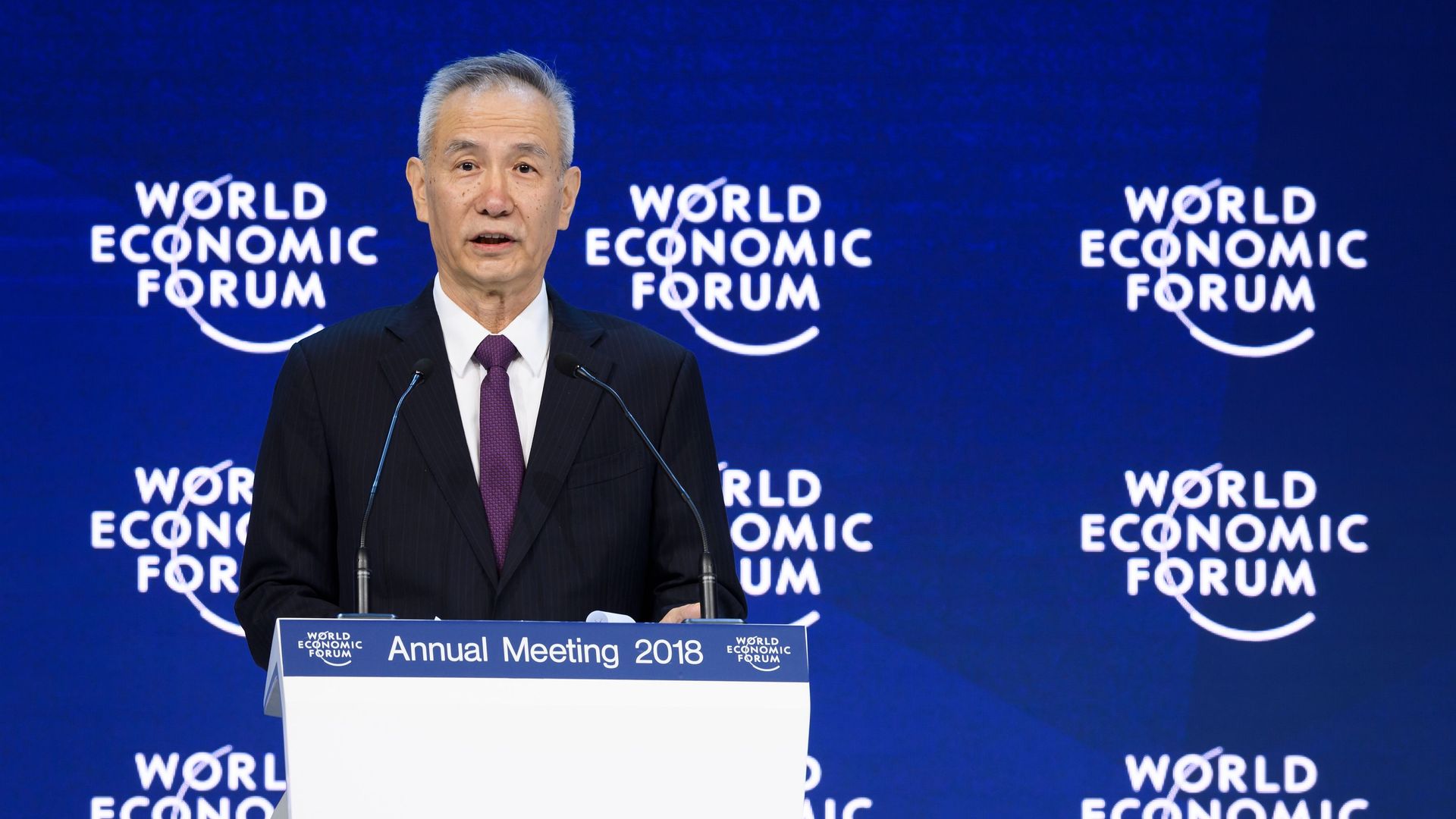 Liu He is coming to D.C. next week, sometime between Feb. 27 and March 2, my sources tell me. His trip will follow the early February visit of Politburo member and top diplomat Yang Jiechi — whose visit was not seen as successful by either side.
Why it matters: Beijing will now have sent two Politburo-level emissaries in the last several weeks to try to re-engage with the U.S., and to get a clear message on exactly what the Trump Administration wants. Beijing is looking to restart the Comprehensive Economic Dialogue but so far the Trump administration has not agreed.
More details: Liu, who is also a Politburo member, is perhaps the most influential economic policymaker in Beijing and is expected to become a Vice Premier at the National People's Congress in a couple of weeks.
Go deeper: The South China Morning Post looks at the likely policy portfolio for Liu.
Go deeper