Golden State Warriors to visit D.C. children, not White House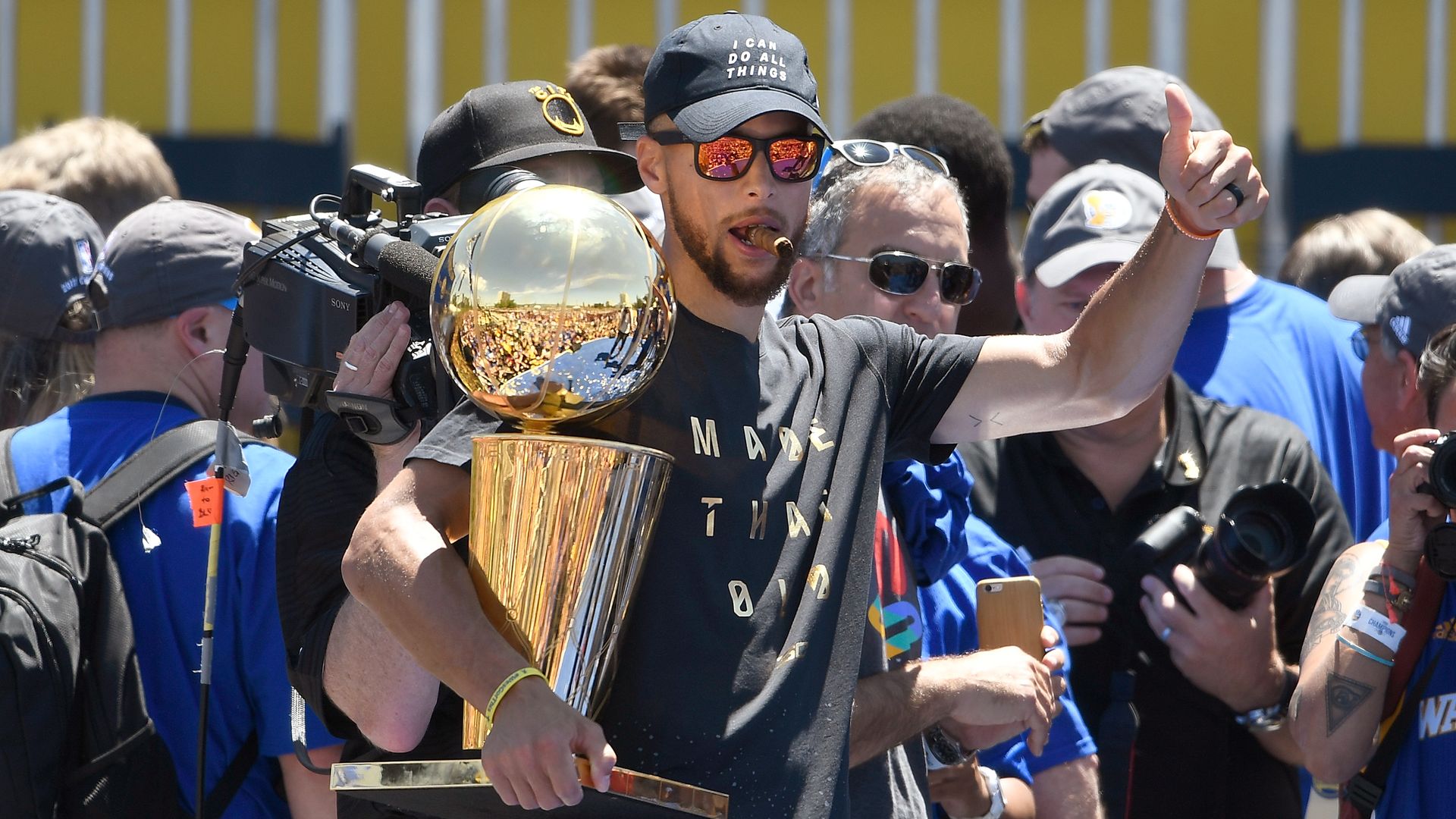 The Golden State Warriors, the reigning NBA champions, plan to visit with D.C. children while in town playing the Wizards next week instead of making a traditional celebratory trip to the White House, the team told ESPN.
The backstory: President Trump and the Warriors have had a tense relationship after members of the team expressed public opposition to the president. Trump tweeted in September that their invitation to the White House — that hadn't yet been formally extended — was "withdrawn!" That prompted the Warriors to respond with a statement explaining that they would not discuss a potential visit to the White House saying, "we accept President Trump has made it clear that we are not invited."
Go deeper