Where the U.S. stands at the Winter Olympics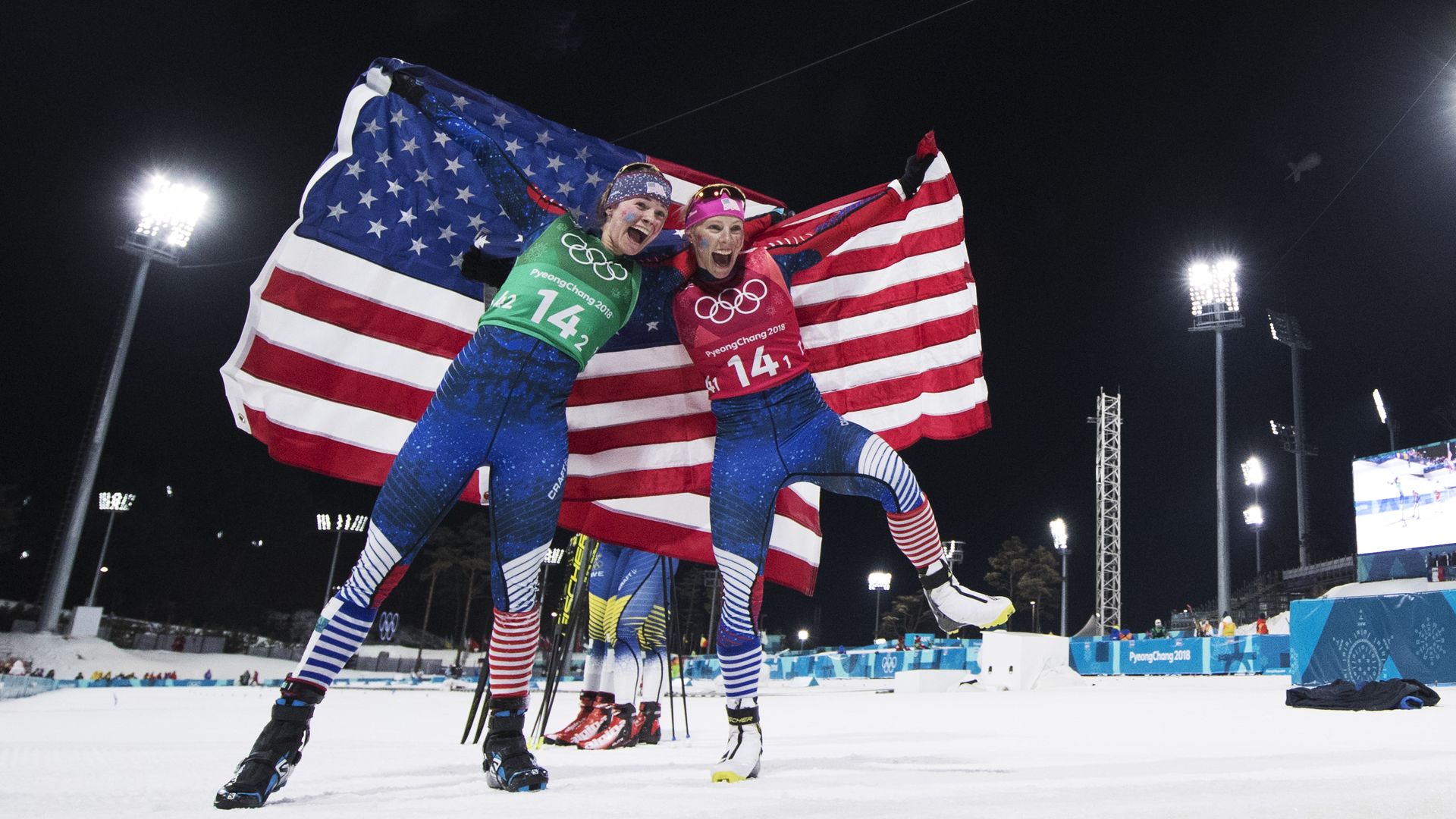 Two Americans, Kikkan Randall and Jessica Diggins, just won gold in team cross-country skiing at the Olympics in Pyeongchang, South Korea. They are now the first American cross-country skiers to win a gold medal in the sport.
Medal count: The U.S. has taken home 6 gold medals, 4 silver, and 6 bronze, landing it in fifth place behind Norway who leads the medal count, Germany, Canada, and the Netherlands, according to Pyeongchang's medal tracker.
Quick catch up on the latest Team USA highlights:
Skaters Maia and Alex Shibutani (the "Shib Sibs") snagged two medals Monday.
Lindsey Vonn took home a bronze medal in downhill skiing Wednesday, the last Olympic downhill race for her career.
U.S. hockey players were eliminated at the Olympics by the Czech Republic Wednesday.
All the U.S. medals
Gold (6):

Kikkan Randall and Jessica Diggins — women's cross-country skiing
Mikaela Shiffrin — women's giant slalom
Jamie Anderson — women's snowboard slopestyle
Red Gerard — men's snowboard slopestyle
Chloe Kim — women's snowboard halfpipe
Shaun White — men's snowboard halfpipe

Silver (4):

Nick Goepper — men's freestyle skiing slopestyle
John-Henry Krueger — men's 1,000-meter short-track speedskating
Chris Mazdzer — men's luge
Team USA — women's bobsleigh

Bronze (6):

Maia and Alex Shibutani — ice dance figure skating
Team USA — figure skating team event
Team USA — ladies' team pursuit
Lindsey Vonn — women's downhill skiing
Brita Sigourney — women's freestyle skiing halfpipe
Arielle Gold — women's snowboard halfpipe
Go deeper