Trump privately talks up new age limit on guns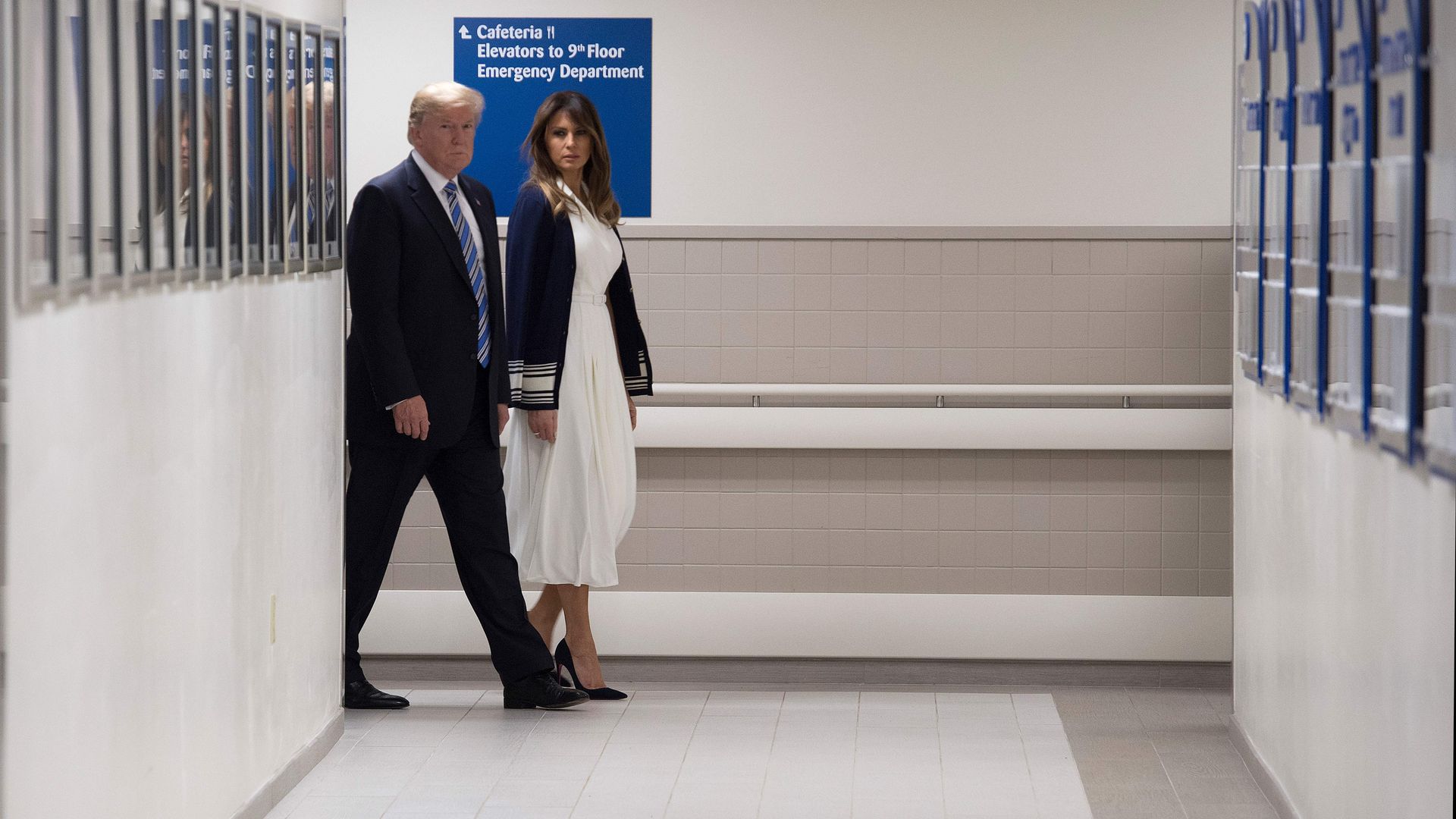 President Trump has told associates that he doesn't think high school kids should be able to buy guns, and is open to the idea of imposing a minimum purchase age of 21 for guns like those used in the Florida high school massacre, a source close to the president said.
But, but, but: The source cautioned that the conversations with the president have been relatively loose and open-ended so far. Nothing has been decided, or is close to decided, on the age question.
A federally licensed firearms dealer can't sell a long gun (rifle or shotgun) to someone under 18, or a handgun to someone under 21. Some states impose additional minimums.
At 4:15 p.m. today, Trump holds a "listening session" on guns with high school students and teachers in the White House's State Dining Room.
Trump announced yesterday that he had ordered the Justice Department to write regulations banning devices like the rapid-fire bump stocks used in last year's Las Vegas massacre, saying: "We can do more to protect our children. We must do more to protect our children."
The White House said earlier that Trump is open to toughening background checks.
White House Press Secretary Sarah Sanders left the door open to a change in the law when she was asked about age limits at the podium yesterday:
Q: "Does the President believe there should be an age limit for those who buy an AR-15? As you know, the shooter in Florida was a teenager when he first bought an AR-15." ...
Sanders: " I think that's certainly something that's on the table for us to discuss, and that we expect to come up over the next couple of weeks."
Inside Trump's thinking: The Parkland deaths — and the constant coverage of the tragedy that he has been consuming — inflames his instincts to act, even if it contradicts what he campaigned on.
We're told that Trump has said privately: "We have to do something. We've got kids dying."
The "kids" part is important, and the images on TV have affected his conversation.
The calculus: Trump's closeness to the NRA gives him the political leeway to act, and would give him the bipartisan love he craves.
As he looks toward improving his standing in the suburbs ahead of his reelection race in 2020, nothing would give him more fawning from the "Morning Joe" crowd than taking on the NRA.
As Trump ponders this question, a few aides in the West Wing will wander down the corridor and tell him: "This is your moment. You'll be a hero."
Be smart: All that said, Trump is ultimately unlikely to do anything dramatic on guns. He might play footsie with the gun control lobby, but he knows his absolutist Second Amendment stance played a big role in his election victory.
Get more stories like this by signing up for our weekly political lookahead newsletter, Axios Sneak Peek. 
Go deeper