Survivors of Florida school shooting now targets of conspiracy theorists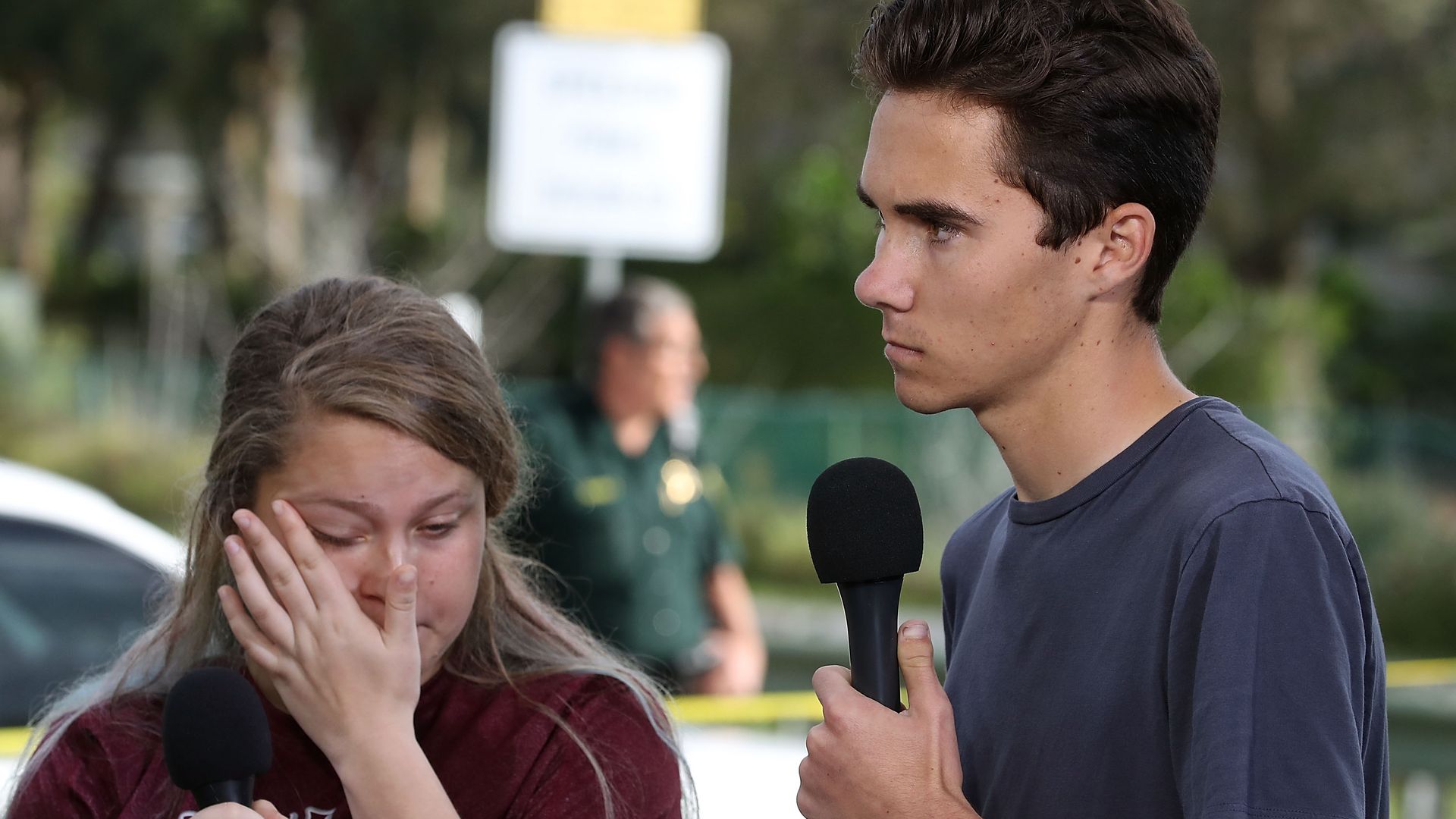 Several of the students who survived the mass shooting at Marjory Stoneman Douglas High School last week have become targets of conspiracy theorists online and on social media — especially those who have emerged as advocates in support of gun reform.
The theories — which range from accusing the students of being pretend "crisis actors," to working on behalf of the FBI — are far-fetched, but have spread rapidly online.
The bottom line: As Parkland student Jaclyn Corin wrote on twitter, they're just kids.
Some of the conspiracy theories:
Donald Trump Jr. liked two tweets claiming that high school senior David Hogg, who has been particularly outspoken about changing gun laws, is a "plant" that is being coached to say specific lines because his dad is an FBI agent.

Hogg responded in a statement to Buzzfeed news: "It's immature, rude, and inhuman for these people to destroy the people trying to prevent the death of the future of America because they won't."

Former Milwaukee Sheriff David Clarke tweeted that the students' efforts on gun reform has, investor and political activist, "GEORGE SOROS' FINGERPRINTS all over it." The theory was also picked up by the Gateway Pundit.
An aide to state Rep. Shawn Harrison (R-Tampa) was fired after emailing a reporter: "Both kids in the picture are not students here but actors that travel to various crisis when they happen," according to the Tampa Bay Times.
Alex Jones, host of Infowars, suggested that the shooting was a "false flag" put on by gun control groups.
Former Rep. Jack Kingston (R-Georgia) told CNN's "New Day": "Do we really think — and I say this sincerely — do we really think 17-year-olds on their own are going to plan a nationwide rally."
Rush Limbaugh said on his radio show Monday: "Everything they're doing is right out of the Democrat Party's various playbooks. It has the same enemies: the N.R.A. and guns."
Conservative political commentator Dinesh D'Souza suggested the students' grief was "politically orchestrated" and "phony & inauthentic." Two of his other tweets also led to intense backlash, which he ultimately apologized for.
Go deeper