Students stage walk-outs across U.S. in solidarity with Parkland students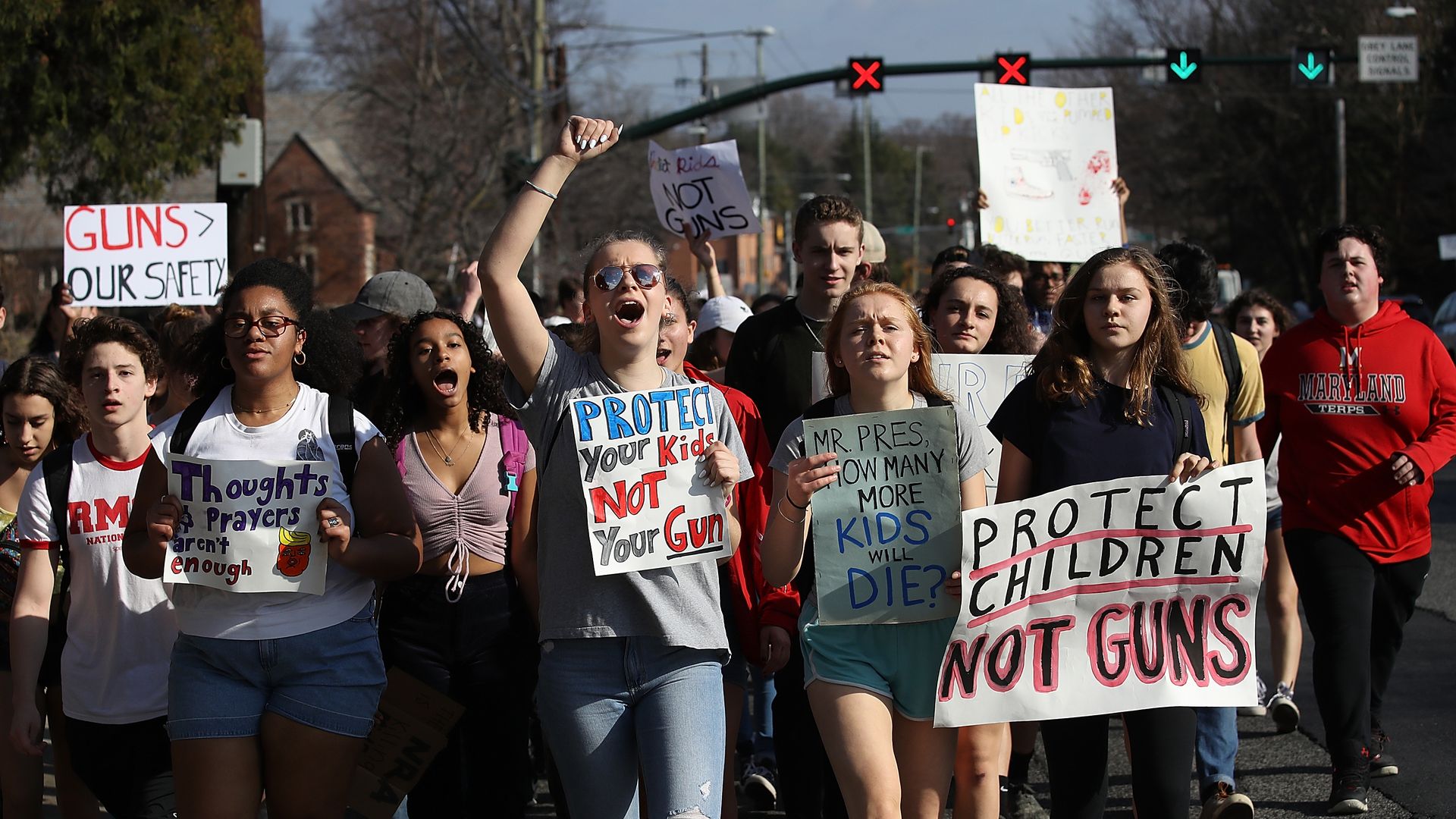 High school and middle school students from across the United States staged walk-outs Wednesday to show support to the students of Stoneman Douglas High School. In the wake of the mass school shooting in Parkland, Florida that took 17 lives, students have been appealing directly to lawmakers to reform gun laws.
Below, a look at the nationwide protests...
Tallahassee, Florida
Parkland students arrived in buses at the State Capitol building late Tuesday night and organized a rally with thousands of peers today. Yesterday, the Florida House Republican majority rejected to consider a ban on assault weapons and high-capacity magazines in the aftermath of the tragedy.
Students across Florida, including at Western High School in Davie, Oasis Middle School in Cape Coral, and Coral Glades school in Coral Springs walked out in protest.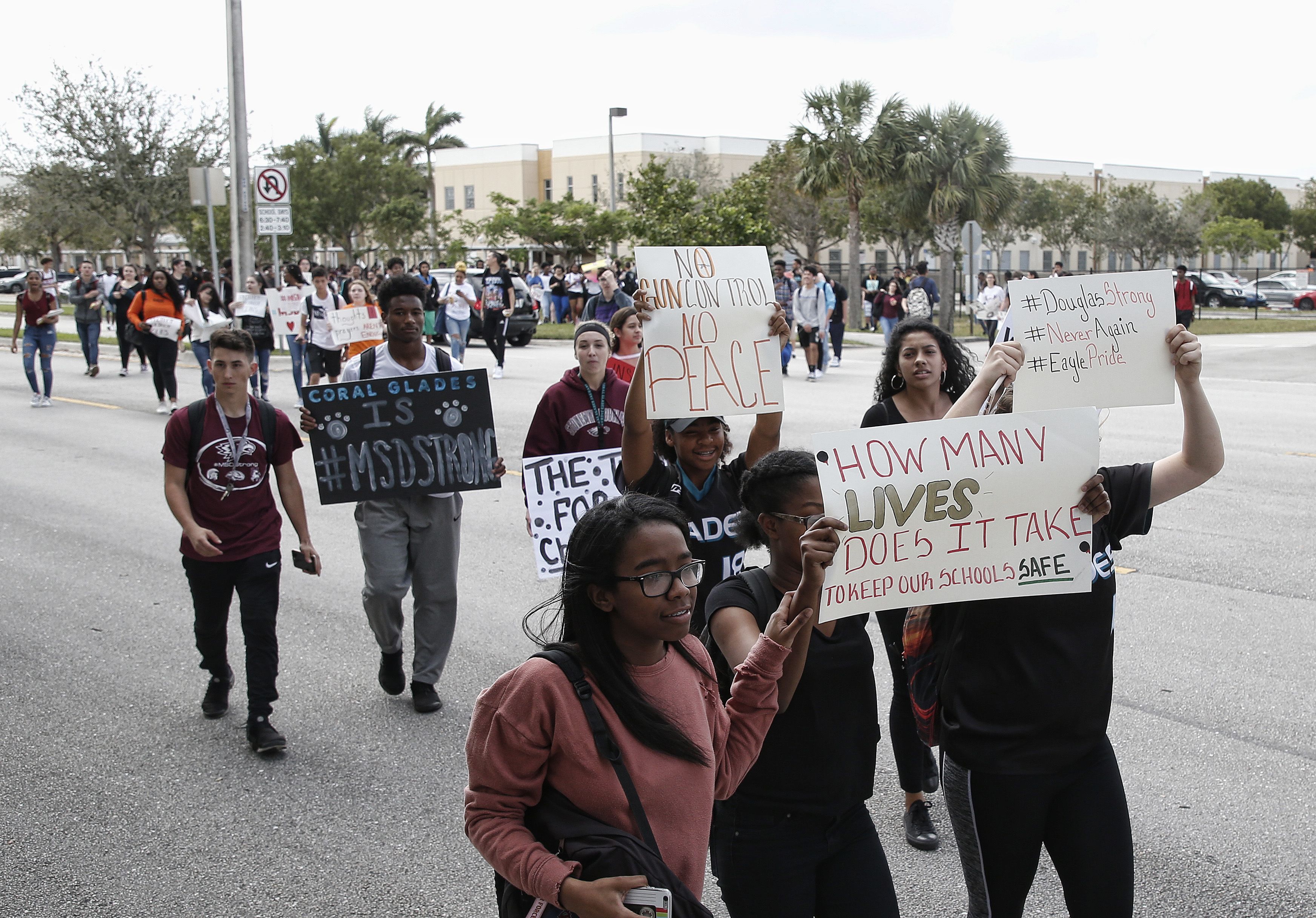 Chicago, Illinois
Students at Oak Park and River Forest High School in a suburb of Chicago also staged a walk-out, the Chicago Tribune reports. In a note to parents, the school's principal said, "Our goal is not to stop students from walking out. They have a right to peacefully protest. Our goal is to ensure they are kept safe in the process."
Montgomery Country, Maryland
Close to 1,000 students from three Maryland high schools walked out and took the train to Union Station to march on the U.S. Capitol. The students represented Richard Montgomery High School in Rockville, Montgomery Blair High School in Silver Spring, and Bethesda Chevy Chase High School in Bethesda, per the Washington Examiner.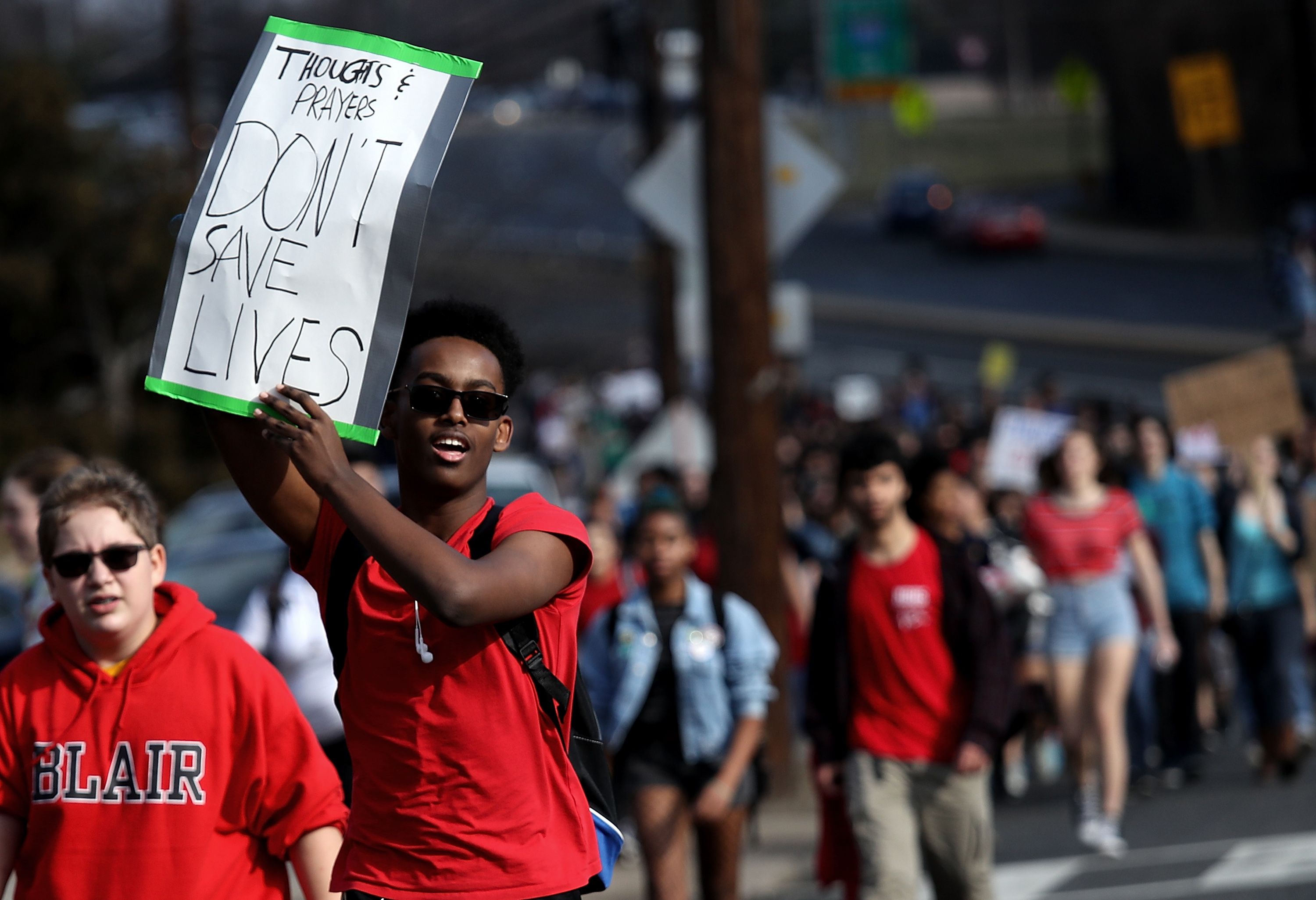 Minneapolis, Minnesota
Students from Washburn High School, Roosevelt High School, South High School, and Southwest High School in Minneapolis and surrounding suburbs staged a walk-out and marched on their City Hall for gun control, local Fox affiliate reports.
Monmouth County, New Jersey
Students from high schools around the Jersey Shore area joined the national protest, with walk-outs at Southern Regional High School in Manahawkin and Middletown High School South in Middletown, according to the Ashbury Park Press.
Independence, Kentucky
At Simon Kenton High School, students walked out of class and marched for 17 minutes around the school grounds to honor the 17 kids and adults who were massacred in the Parkland shooting, per the Cincinnati Enquirer.
Go deeper