Sinclair says it will sell stations as it looks to close Tribune deal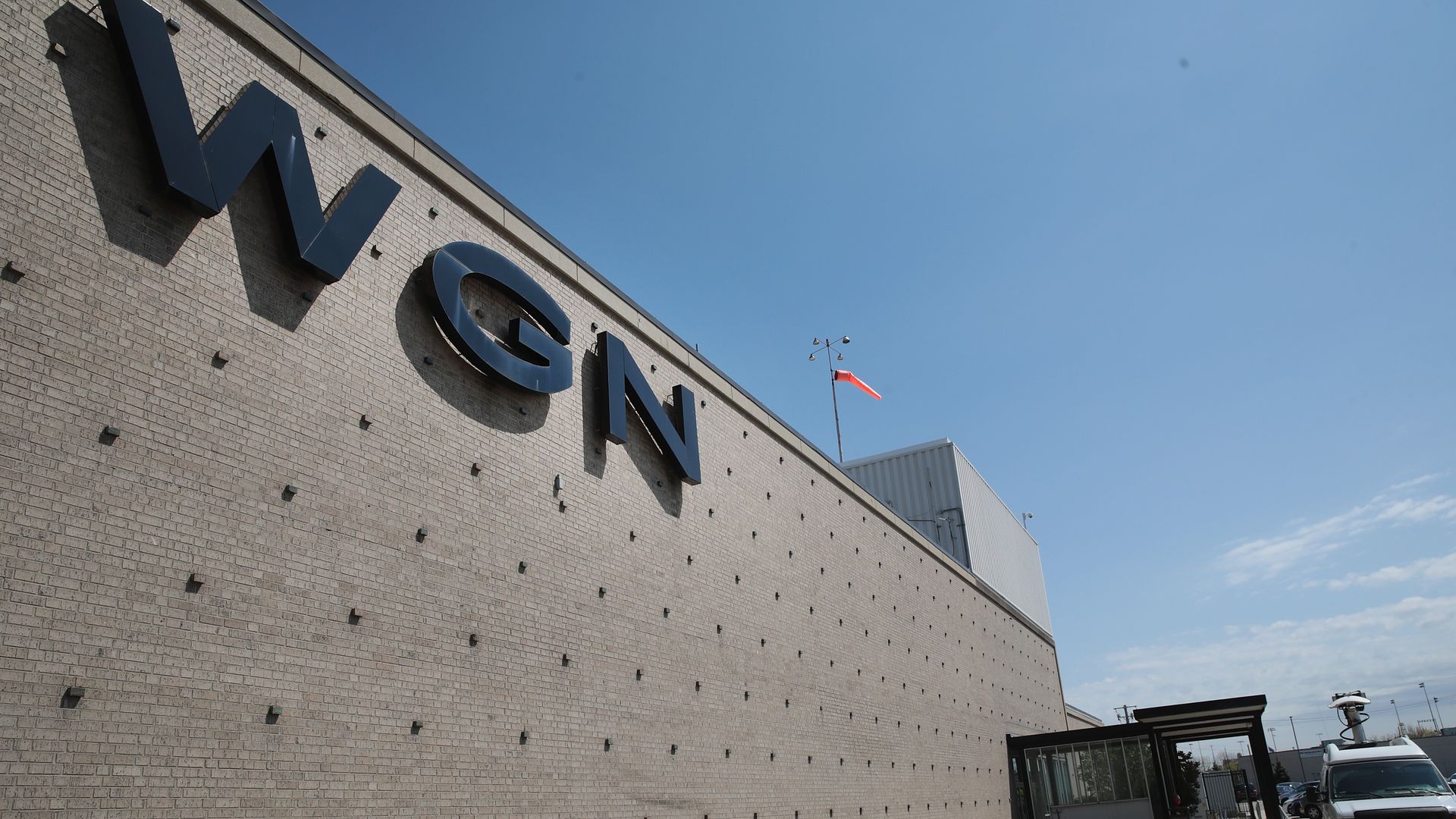 Sinclair Broadcast Group said Wednesday it would sell several television stations as it looks to bring its purchase of a group of Tribune stations into compliance with media ownership rules and win the blessing of regulators.
Why it matters: Even with the sell-off, the deal will make the right-leaning Sinclair far and away the most powerful local broadcaster in America.
What they're saying: Sinclair said in a filing with the Federal Communications Commission that it plans to sell WGN in Chicago, WPIX in New York and KSWB in San Diego to comply with the overall cap on how many people a single broadcaster can reach. It has already found buyers for the New York and Chicago stations, according to the filing.
It indicated it would sell "one or more" stations in eight markets so that it wouldn't violate ownership rules. One of the markets, Des Moines, Iowa, is where Democrats were worried the conservative Sinclair would be able to exert more power over a crucial political ad market.
But it has asked the commission to waive its prohibition on one company owning two of the top four stations in a market in three markets.
Broadcasting & Cable notes that many of the stations Tribune plans to sell will be put in a trust which could give regulators some room to change the sales needed to get the deal approved.
What's next: The FCC will give the public a chance to comment on the updated merger application, and ultimately decide whether or not to approve the deal. The Department of Justice also has to sign off and has reportedly been having discussions with Sinclair about selling some stations.
Go deeper