Democrats ask for $300 million to prevent election interference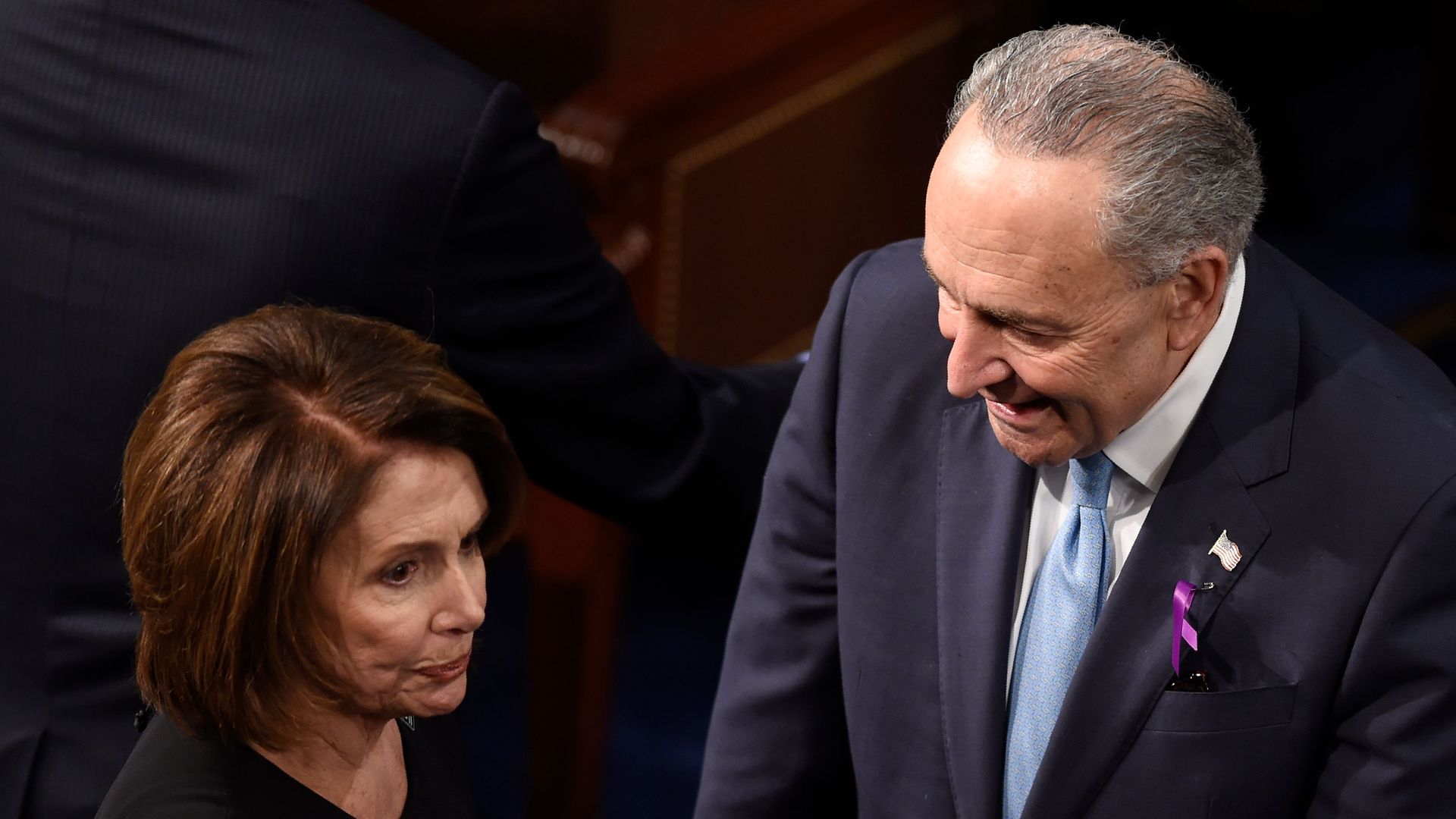 Nancy Pelosi and Chuck Schumer are asking Congress to add $300 million to the proposed budget "to respond to the inevitable Russian efforts to influence the upcoming 2018 elections," per the Democrats' letter.
Why it matters: The White House has not laid out a plan for preventing election interference in the future, even as CIA Director Mike Pompeo has warned that Russians are already attempting to do so this year.
The details:
This comes less than a week after Bob Mueller indicted 13 Russian nationals and 3 Russian entities for interfering in the 2016 election.
Nita Lowey (D-NY) and Patrick Leahy (D-VT) also signed the letter.
The financial increase would help the FBI, Department of Homeland Security and the Election Assistance Commission in their efforts to improve election infrastructure.
The Congressional group suggests that these departments work together to help "replace outdated registration and voting systems; and ensure procedures are in place to accurately count every ballot."
Paul Ryan's spokeswoman AshLee Strong told Axios: "The bipartisan House Intel Committee has conducted a year-long review into Russia meddling in the 2016 elections. This review, along with the Senate Intel and FBI investigations, will inform lawmakers on ways to protect the 2018 election."
Go deeper