Parkland students take gun message to Florida's capital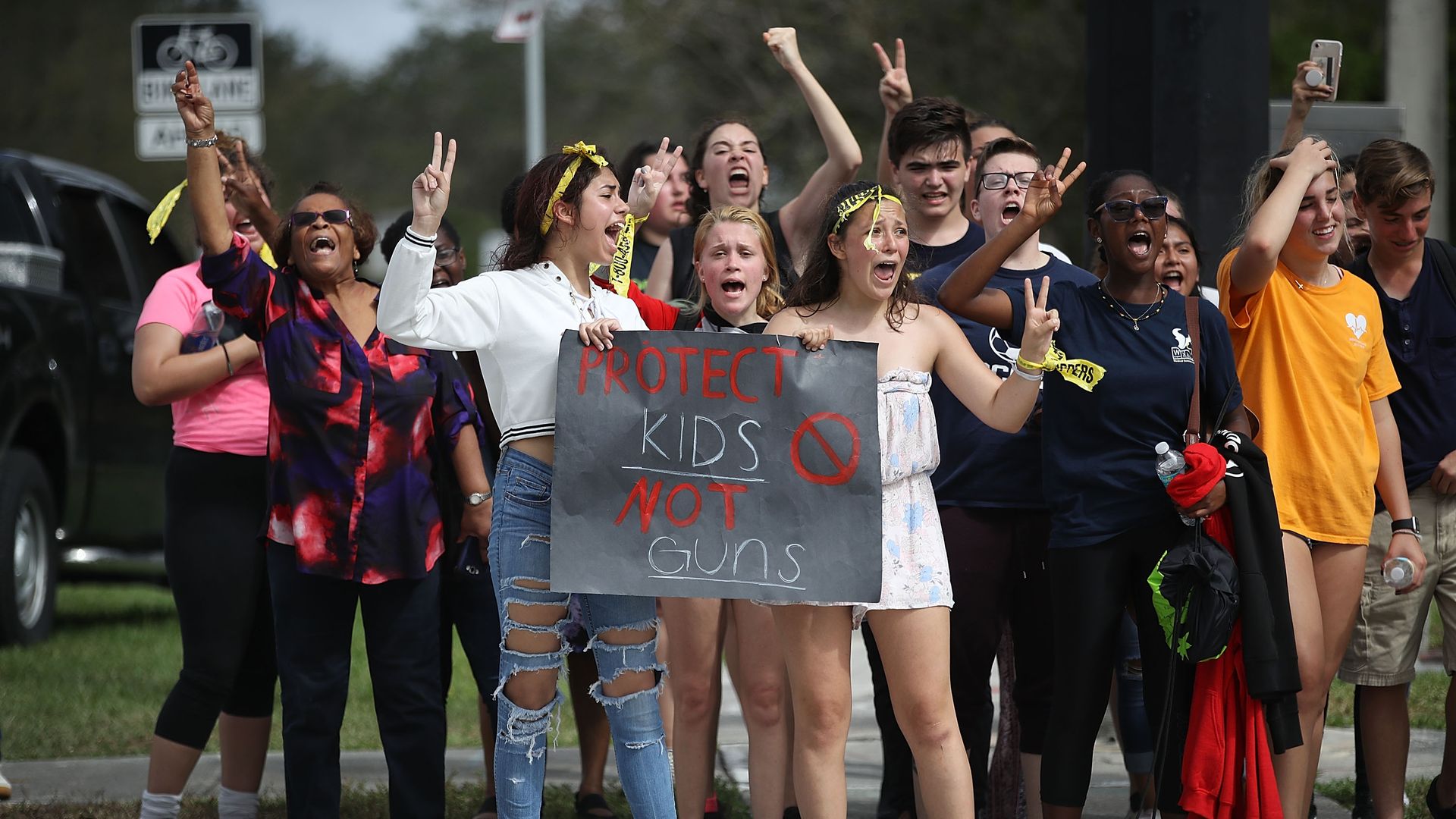 "[T]hree buses filled with 100 students from Marjory Stoneman Douglas High School were greeted with cheers by a huge crowd at Leon High School in [the Florida capital of] Tallahassee when their buses pulled in just before 10 p.m.," the Fort Lauderdale Sun Sentinel reports.
Why it matters: The Parkland students are motivating Florida legislators to act.
Per the Miami Herald:
Florida Rep. Jose Oliva, a Miami Republican and incoming House speaker said the House was drafting legislation similar to that proposed by the Senate that will place new limits on access to semiautomatic assault rifles, like AR-15s.
That's "something the Florida Legislature refused to do after mass shootings killed 49 at the Pulse nightclub in 2016 and 5 at Fort Lauderdale-Hollywood International Airport last year."
The trip to Tallahassee:
"Many of the students went straight from ... funerals."
"The students said they had gained a quick education on gun issues over the past few days through Internet research and talking to their parents and the local legislative delegation."
"Their priorities: make it difficult to buy semi-automatic weapons and make background checks for gun buyers 'very extensive.'"
Happening today: The students "are set to hold a news conference at 12:15 p.m. ... at the Capitol, then continue meeting with officials through the afternoon. They are scheduled to head back to South Florida in the early evening."
Go deeper