Mueller further investigating Manafort over loans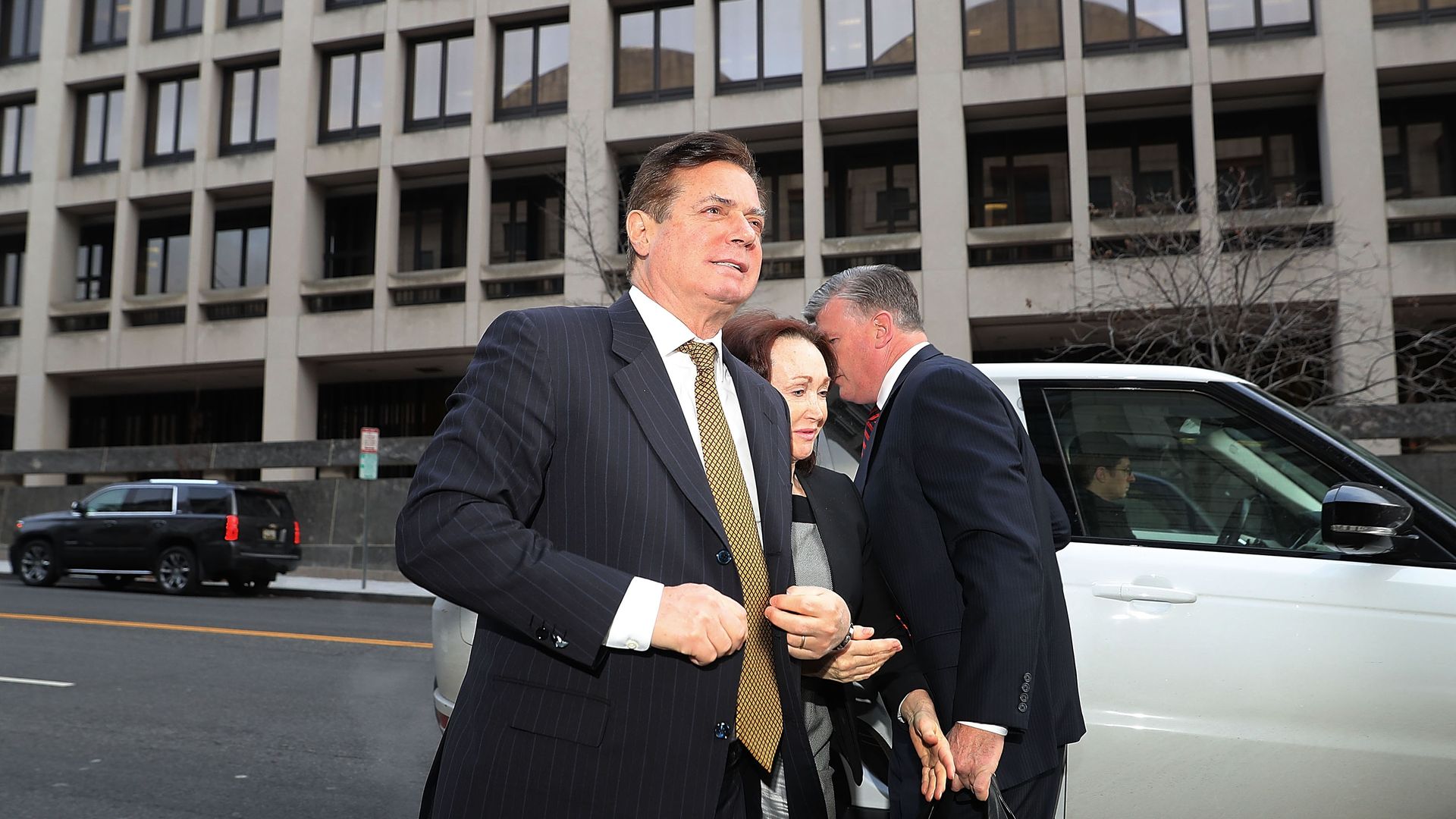 Special Counsel Robert Mueller may have indicted Paul Manafort on 12 different counts last October, but he's not quite done. NBC News' Tom Winter and Hallie Jackson report he's now looking into whether Manafort "promised a Chicago banker a job in the Trump White House in return for $16 million in home loans."
Why it matters: Mueller is following the money. As Axios' Mike Allen reported, this is another example of how quickly and broadly Mueller is moving with his probe.
Go deeper