Kushner and Kelly clash over security clearances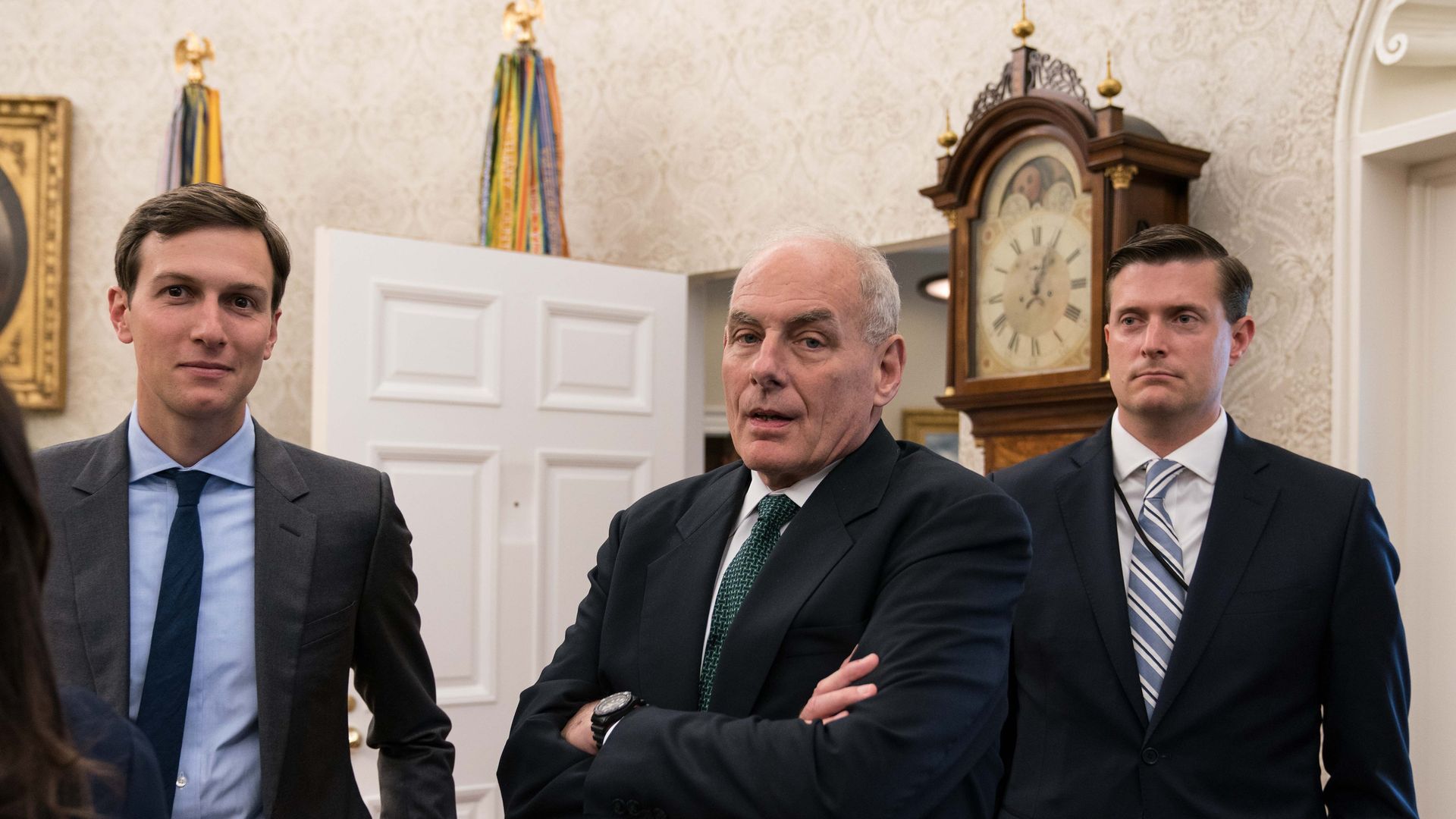 Jared Kushner, President Trump's son-in-law and senior adviser, "is resisting giving up his access to highly classified information, prompting an internal struggle" with Chief of Staff John Kelly, the N.Y. Times reports.
The state of play: "Kushner is one of dozens of White House officials operating under interim security clearances because of issues raised by the F.B.I. during their background checks ... In a memo issued on Friday, Mr. Kelly said he would revoke top clearances for anyone whose background check had been pending since June 1 or earlier."
The conflict: "Kushner, ... concerned that Mr. Kelly has targeted him personally with the directive, has told colleagues at the White House that he is reluctant to give up his high-level access ... Kushner has insisted that he maintain his current level of access, including the ability to review the daily intelligence briefing when he sees fit."
The backdrop: Kushner runs the White House's Middle East peace efforts, and is one of the few Trump officials who has had access to the President's Daily Brief, the crown jewels of U.S. intelligence products.
Where it stands: "Kelly, who has been privately dismissive of Mr. Kushner since taking the post of chief of staff but has rarely taken him on directly, has made no guarantees, saying only that the president's son-in-law will still have all the access he needs to do his job under the new system."
White House Press Secretary Sarah Sanders said at yesterday's briefing: "I can tell you that nothing that has taken place will affect the valuable work that Jared is doing."
Be smart: Kelly is in a weak position, with President Trump and the senior staff, because of his botched handling of domestic violence allegations against former Staff Secretary Rob Porter. Colleagues expect Jared to win this one.
Go deeper