Reverend Billy Graham dead at 99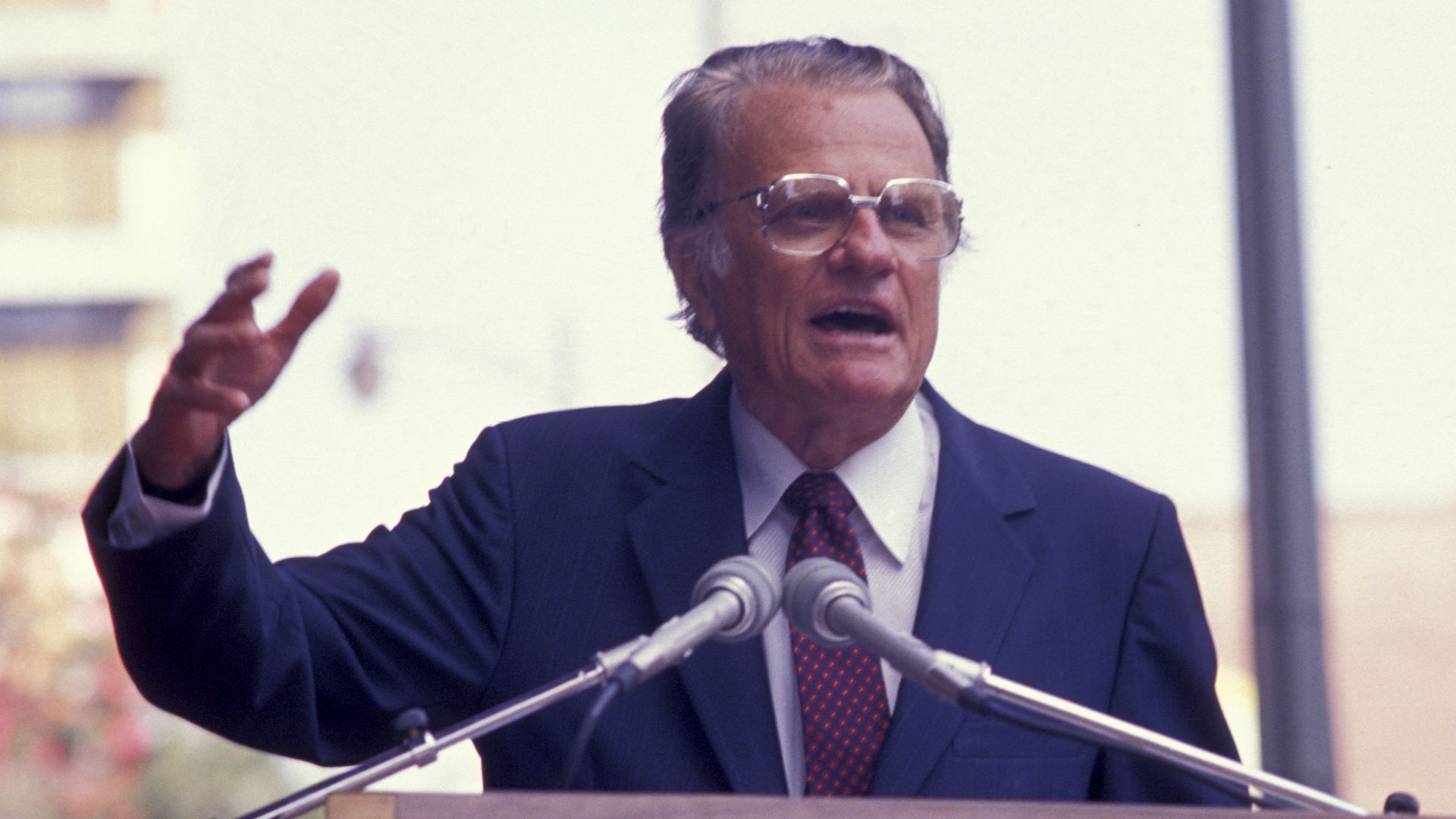 Evangelist preacher Billy Graham has died at the age of 99 from natural causes, The Billy Graham Evangelistic Association confirmed to NBC News.
His impact: Graham served as a spiritual advisor to roughly a dozen U.S. presidents — and he made waves in the early 1950s by forcing churches to racially integrate for his services. He preached to an estimated 200 million people in 185 countries around the world during his life, according to the association's website.
His life:
Graham, who grew up on a dairy farm in North Carolina,

wrote around 30 books and has appeared on Gallup's list of most admired men and women 61 times since 1955.
During his "global crusade" in 1995, Graham's sermons were translated into 48 languages and transmitted to countries around the world by satellite, according to NBC News.
As the NYT notes, Graham was a bit of an unusual religious leader. "Unlike the pope or the Dalai Lama, he spoke for neither a particular church (though he was a Southern Baptist) nor a particular people."
He was also a close friend of Dr. Martin Luther King Jr., who said of Graham: "Had it not been for the ministry of my good friend Dr. Billy Graham, my work in the Civil Rights Movement would not have been as successful as it has been."
Later life:
In November 1995, on Graham's 77th birthday, he named his eldest son, Franklin, to replace him as head of the Billy Graham Evangelistic Association.
Graham dealt with several illnesses in the past few years, including prostate cancer, hydrocephalus (a buildup of fluid in the brain) and symptoms of Parkinson's disease, according to NYT.
President Trump also acknowledged his death on Twitter Wednesday morning:
Go deeper