Between the lines on Trump's Romney endorsement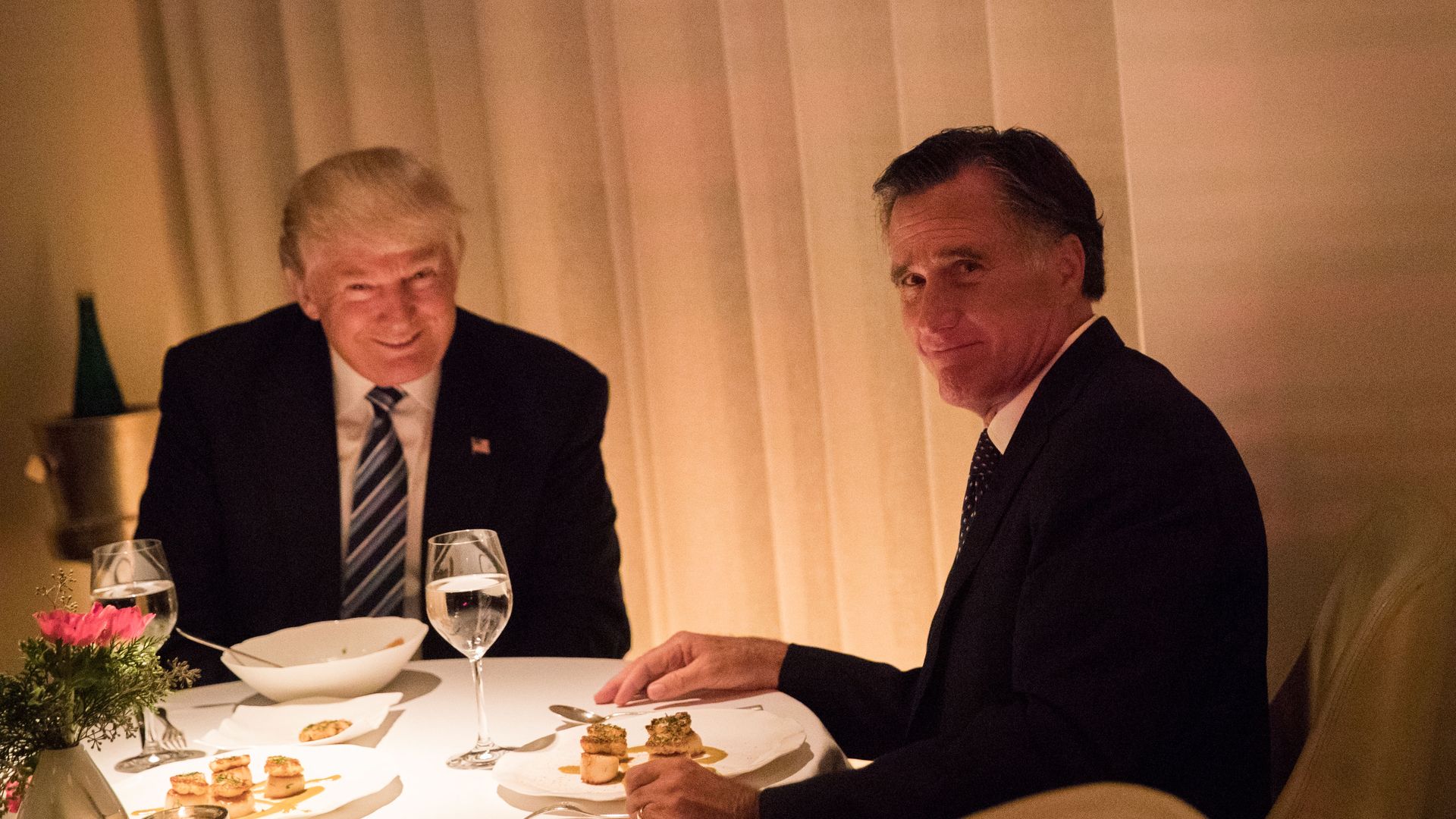 I've been calling people in the White House and sources close to Mitt Romney to find out the backstory behind the Trump endorsement of Romney.
What I've learned: Both sides agree Romney, who has a tumultuous history with Trump, didn't ask for an endorsement. A senior administration official told me the endorsement "is something the President wanted to do.  He proactively reached out and Mitt Romney happily accepted."
A source close to Romney told me:
"He didn't ask. Hasn't asked anyone outside of Utah."
— Source close to Romney
Between the lines: Trump didn't have much of a choice. Romney will almost certainly win, likely with minimal competition.
So Trump had three choices: He could either endorse Romney, stay silent, or oppose the man he likes to say "choked like a dog" in the 2012 election. Either of the latter two options would have resulted in cable news blaring "Utah rejects Trump" headlines after an eventual Romney win. Now Trump can claim credit for Romney's victory, and be on the side of a winner.
This lines up with the smartest take I've heard so far, from a GOP source who knows Romney well and predicted this months ago: 
"This was totally predictable.  The President who (usually) has good political instincts got ahead of any stories (which Press is dying to write) about a Romney victory (primary) being a repudiation of Trump, by endorsing him so now Trump can take credit for win and say it's because he endorsed!"
The bigger picture: Some Romney fans have been vexed by him thanking Trump for his endorsement. They were hoping Romney would form part of the resistance in the Republican Senate, replacing retiring Sen. Jeff Flake, a strident anti-Trump voice.
But Romney will likely disappoint some of the more hardcore anti-Trumpers. I expect he will reject Trump on issues he considers important — such as trade, immigration and foreign policy — or on Trump's rhetoric when he regards it as so urgently egregious it requires a response, for example Charlottesville. However Romney appears less likely to make his campaign or Senate tenure a non-stop critique of Trump.
Go deeper