HHS expands health plans that don't comply with the ACA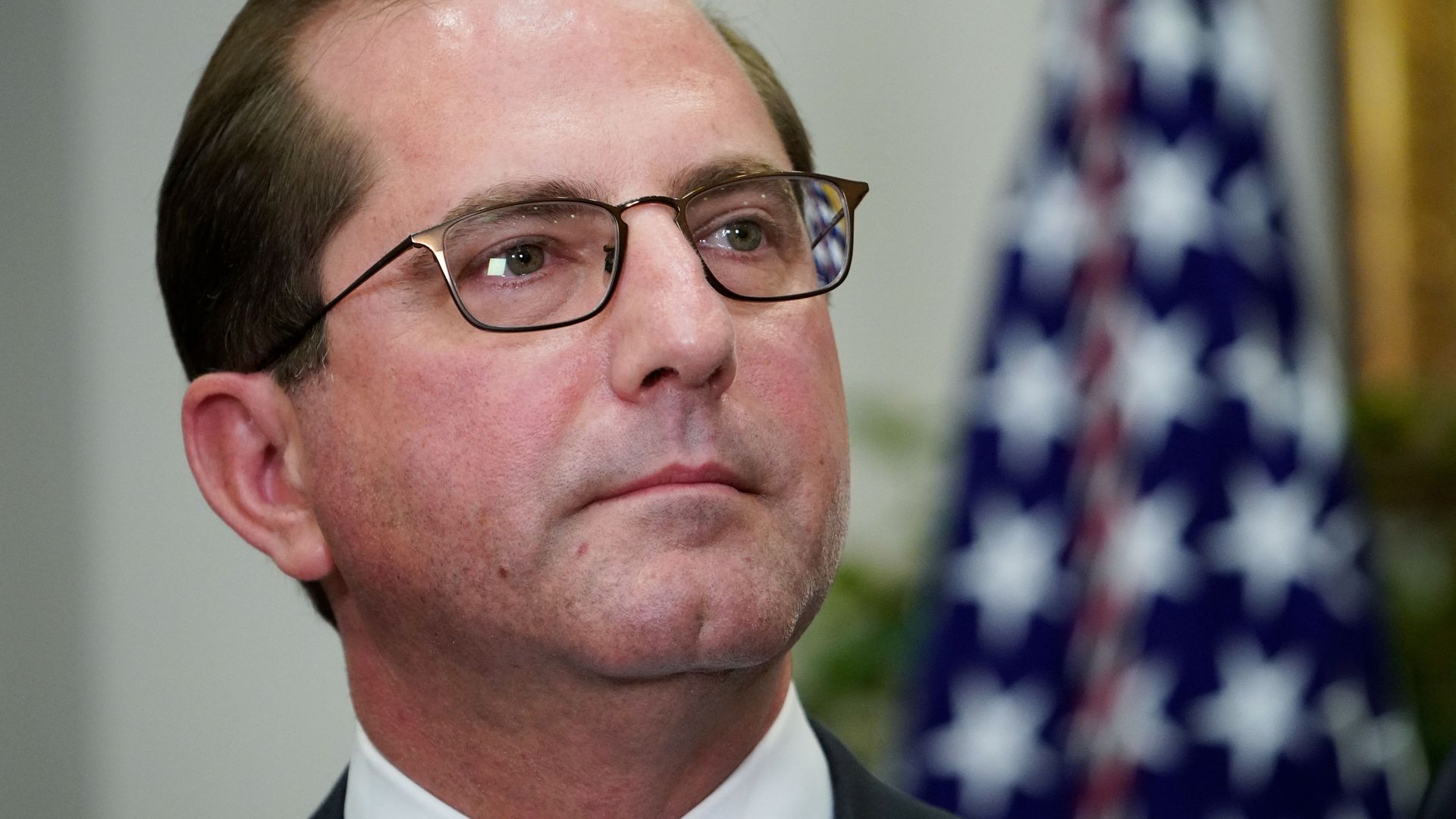 The Trump administration is expanding access to short-term health care plans that don't comply with many of the Affordable Care Act's requirements. Critics fear the move could weaken the ACA's insurance markets, but federal officials said today they expect the effects on the ACA to be relatively modest.
Why it matters: These new regulations stem from President Trump's executive order on health care and will, to at least some extent, widen the market for non-ACA coverage — a prominent goal for the administration, even if it's one that will move incrementally.
The big picture: Short-term health plans don't have to cover pre-existing conditions or provide the ACA's "essential health benefits," and can impose caps on how much they'll cover in a year.
In 2016, the Obama administration said people could only keep that coverage for three months. The Trump administration is now expanding that limit to a year.
Because they don't have to cover expensive services, short-term plans' premiums are a lot lower than the premiums for ACA-compliant coverage — about 70% cheaper, according to the Department of Health and Human Services. (Their out-of-pocket costs are higher.)
The impact: HHS officials said the longer time limit on short-term plans would give consumers more access to more affordable coverage. Critics fear it will pull healthy people out of the market for ACA coverage, causing premiums for those plans to rise even more.
HHS officials said today that they only expect some 100,000-200,000 people to move from ACA coverage into a short-term plan. They do expect those to mostly be healthier people, but said they anticipate ""virtually no impact on individual market premiums."
The regulations anticipate a $2 to $4 premium hike for ACA coverage because of these changes.
The big questions: HHS hasn't decided yet whether and how consumers will be able to renew this coverage. The longer they can keep it, the more likely it is to destabilize the ACA.
The details: This year, short-term coverage won't satisfy the ACA's individual mandate. That won't be an issue in 2019, when the mandate will no longer be in effect.
Consumer advocates wanted to see aggressive disclosure requirements, so consumers enticed by the lower premiums would know that these plans don't, for example, have to cover pre-existing conditions.
Here's the language HHS ended up with: "This coverage is not required to comply with federal requirements for health insurance, principally those contained in the Affordable Care Act. Be sure to check your policy carefully to make sure you understand what the policy does and doesn't cover."
Go deeper