The dwindling pool of Americans eligible for military service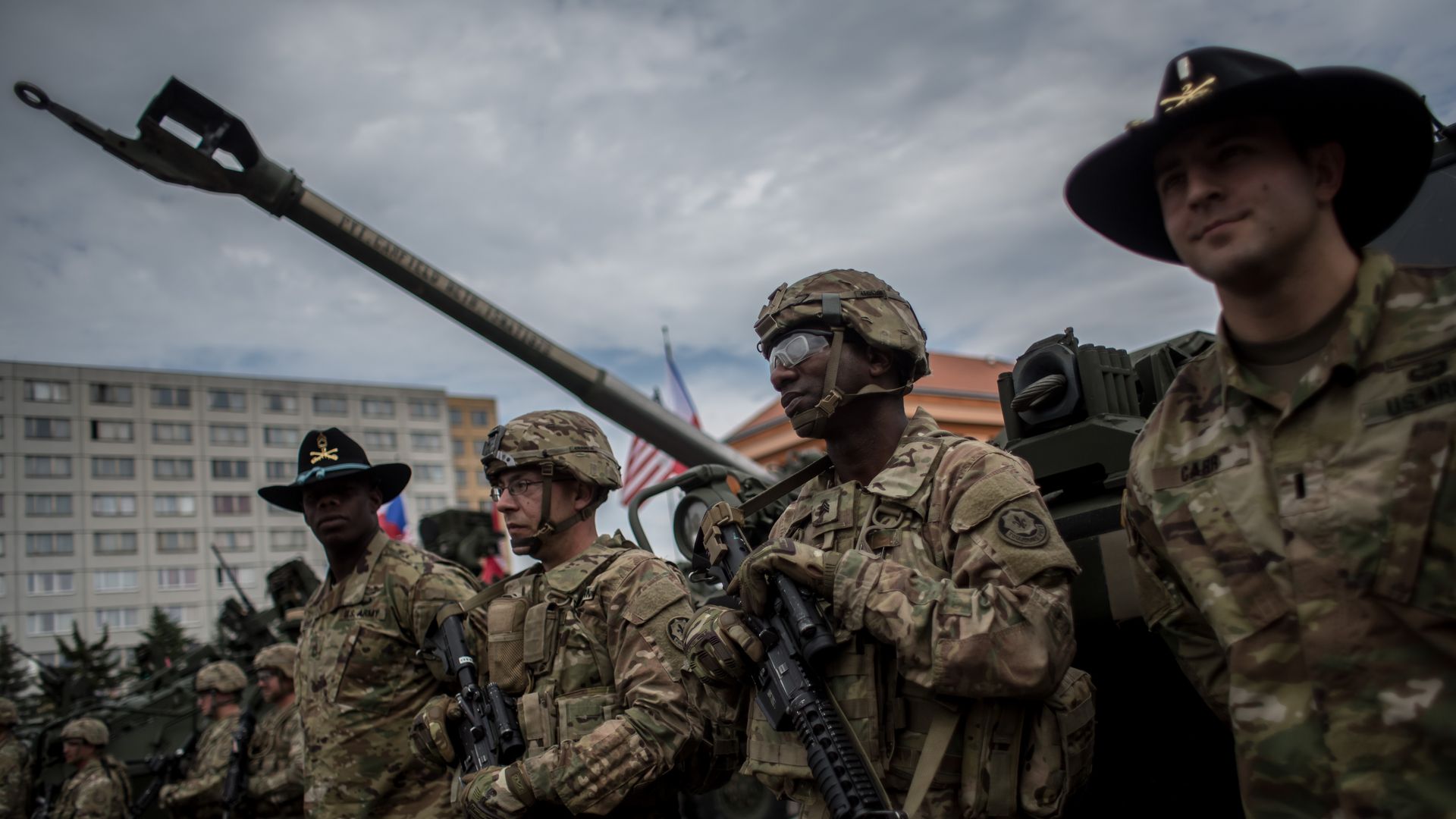 Close to 75% of young Americans, ages 17 to 24, are not eligible for the military due to health issues or criminal backgrounds, Politico's Bryan Bender reports, citing government data. That's 24 million out of 34 million individuals.
The bottom line: Rising rates of obesity and asthma as well as falling rates of high school graduation in certain cities are shrinking the pool of Americans eligible for military service. It's an obstacle for President Trump's defense plan, which includes recruiting "tens of thousands of new soldiers, sailors, pilots and cyber specialists over the next five years" to build up the military, writes Bender.
"We all have this image in our mind of this hearty American citizen, scrappy, that can do anything ... That image we keep in our heads is no longer accurate."
— Retired Army Lt. Gen. Tom Spoehr, who has
co-authored a paper
on the recruiting crisis, told Politico.
By the numbers:
"The new budget calls for increasing the size of the military by 25,900 people through October 2019 and by a total of 56,600 by 2023 — all mostly active-duty troops."
The obesity rate among younger adults is about 32%, per CDC data.
High school graduation rates hit an all-time high of 84.1% in 2017, but there are still major cities and states reporting much lower rates, such as 70.7% in Montgomery, Alabama and 51.3% in Albany, Oregon, Spoehr notes. Young people must have high school degrees or GEDs to serve.
And unemployment sits at 4%, which makes military recruiting difficult.
Go deeper