Mueller indictment shows the evolution of Kremlin political warfare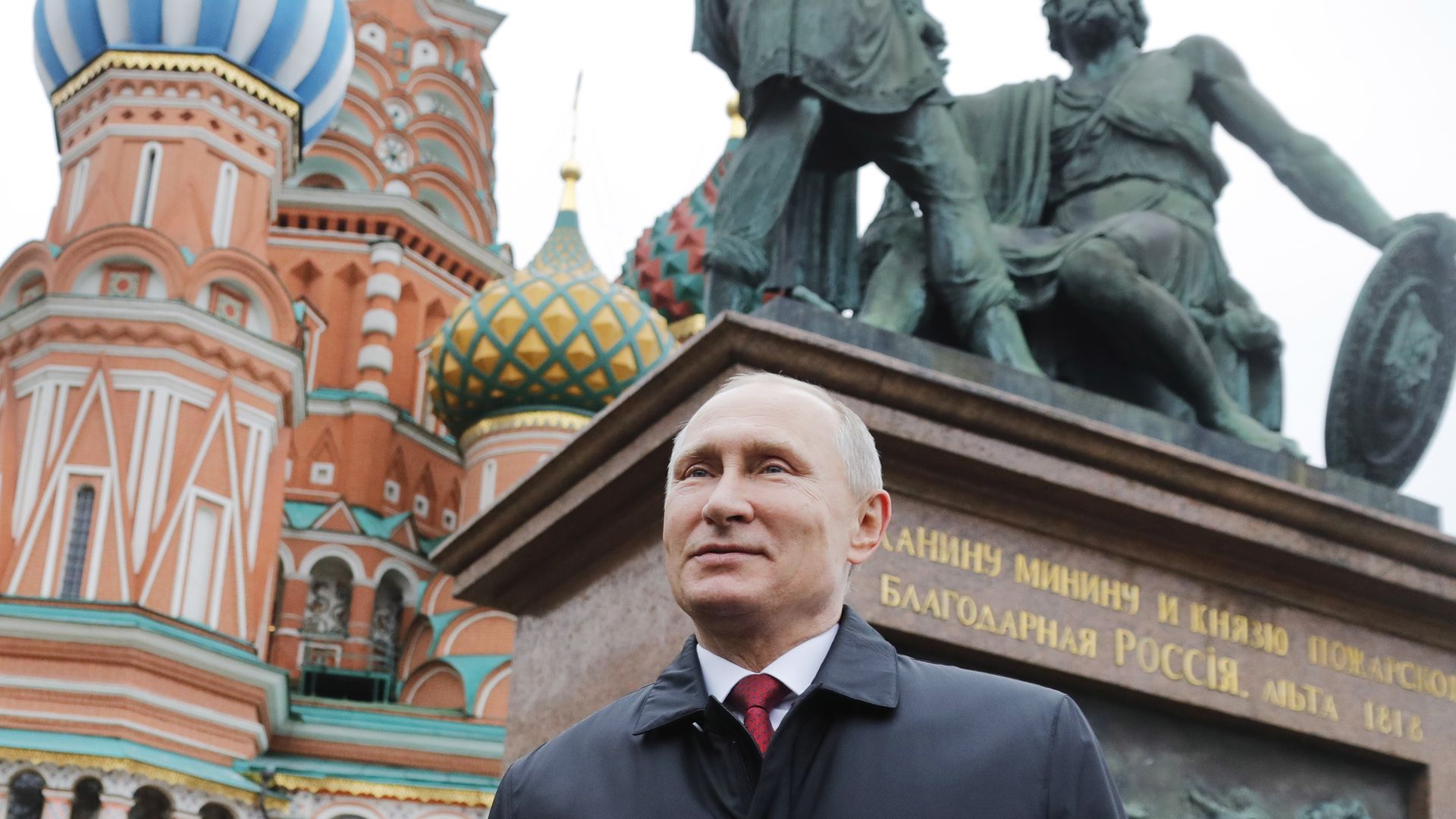 Robert Mueller's indictment against 13 Russians involved with the St. Petersburg–based Internet Research Agency (IRA) reveals that the organization was much more than a social media "troll farm." Rather, it was the hub of a multi-layered, methodical and well-funded intelligence operation against the United States.
Why it matters: The Kremlin, heavily staffed by former KGB and FSB intelligence officers, has adapted its old "chaos strategy" for the digital age. And cyber-fueled political warfare is cheaper, more efficient and far more difficult to contain.
Far deeper than an online disinformation campaign, the IRA's work included extensive research on American politics and society and real rallies on U.S. soil. Its operatives impersonated Americans to dupe an unspecified number of U.S. citizens and Trump campaign staff.
The indictment provides the clearest blow-by-blow assessment of how Moscow has adapted its influence operations for the 21st century. The basic tactics are straight from the Soviet "active measures" playbook: a continuous spread of disinformation during the Cold War to discredit American political leaders (including Martin Luther King, Jr.), fuel ethnic tensions and undermine trust in U.S. intelligence agencies.
In 1976, the KGB launched a smear campaign against the anti-Soviet Democratic candidate Sen. Henry "Scoop" Jackson, armed with forged FBI intelligence. In the post-Soviet era, Putin's advisers have boasted about how they pit different groups against each other inside of Russia. Sound familiar?
What's next: The coming revolution in AI and machine learning will transform malicious actors' capabilities to influence democracies. This won't happen by the fall of 2018, but 2020 will likely usher in even more dangerous forms of political warfare.
Alina Polyakova is the David M. Rubenstein Fellow for Foreign Policy at the Brookings Institution.
Go deeper