Dutch lawyer pleads guilty to lying to FBI in Mueller probe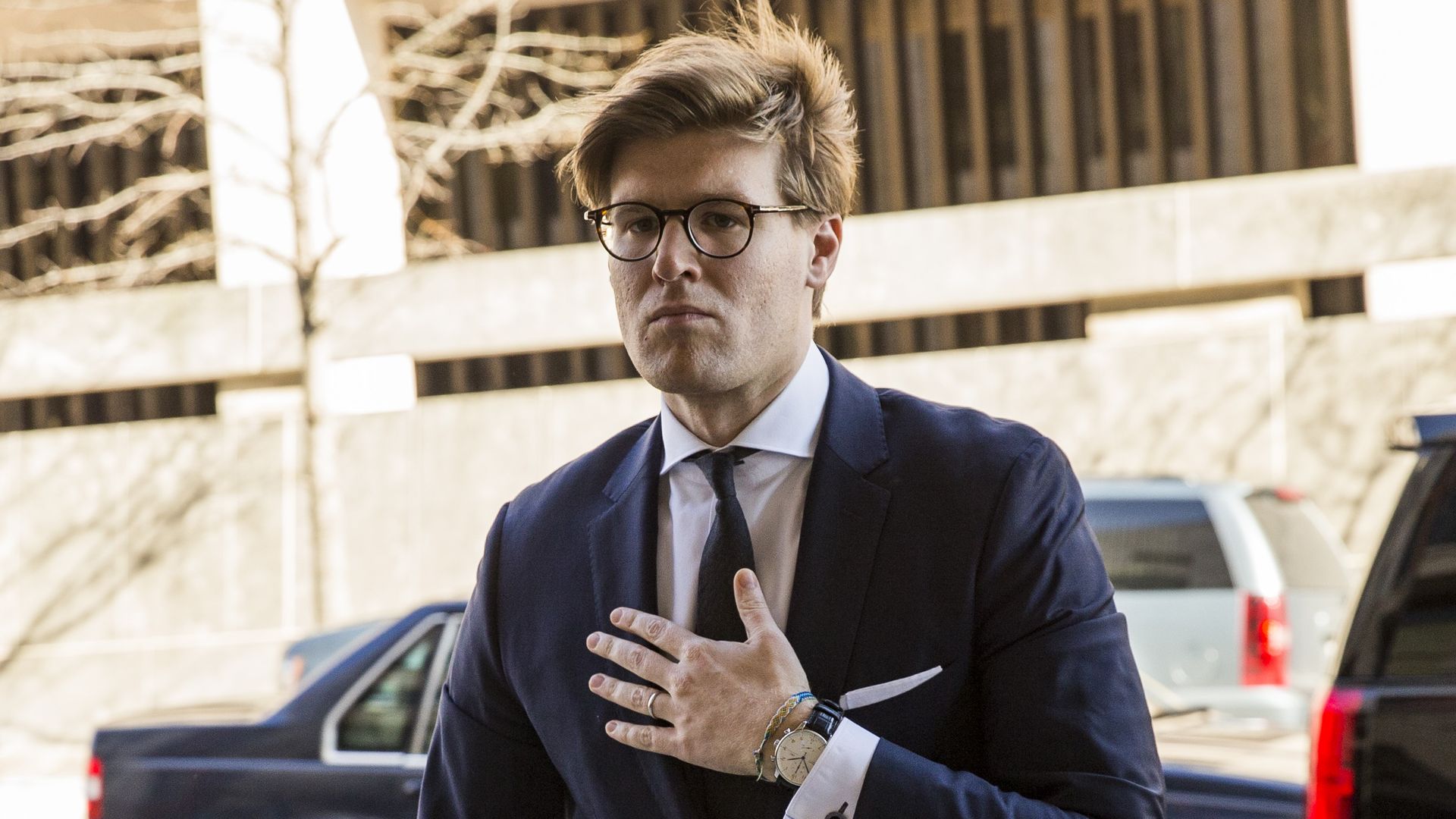 Alex van der Zwaan pleaded guilty at a D.C. district court Tuesday following charges brought by special counsel Robert Mueller. Van der Zwaan's plea comes after allegations that he lied to the FBI in a November 2017 meeting at Mueller's office in D.C. about his communications related to a report his law firm had prepared on the trial of a Ukrainian politician.
The details: Van der Zwaan was allegedly in talks with Rick Gates, and "Person A," who a Mueller associate identified on Tuesday as one of Manafort and Gates' colleagues based in Ukraine.
From inside the court room: What wasn't included in the court documents was that Van der Zwaan gave a draft copy of the report to a PR firm in an unauthorized manner then sent talking points on how to spin it when it would be made public to Gates.
Van der Zwaan communicated with "Person A" using encrypted messaging, according to a lawyer on Mueller's team.
What's next: The FBI has seized his passport and he must ask permission by the court to travel to Manhattan, where his law firm, Skadden, is located.
Van der Zwaan faces up to 5 years in prison and up to $250,000 in fines. He could face deportation or future denial of U.S. citizenship.
Sentencing is scheduled for April 3 and van der Zwaan's defense team is trying to expedite it since his wife is pregnant and due in August.
Go deeper:
Go deeper