How banks could control gun sales if D.C. won't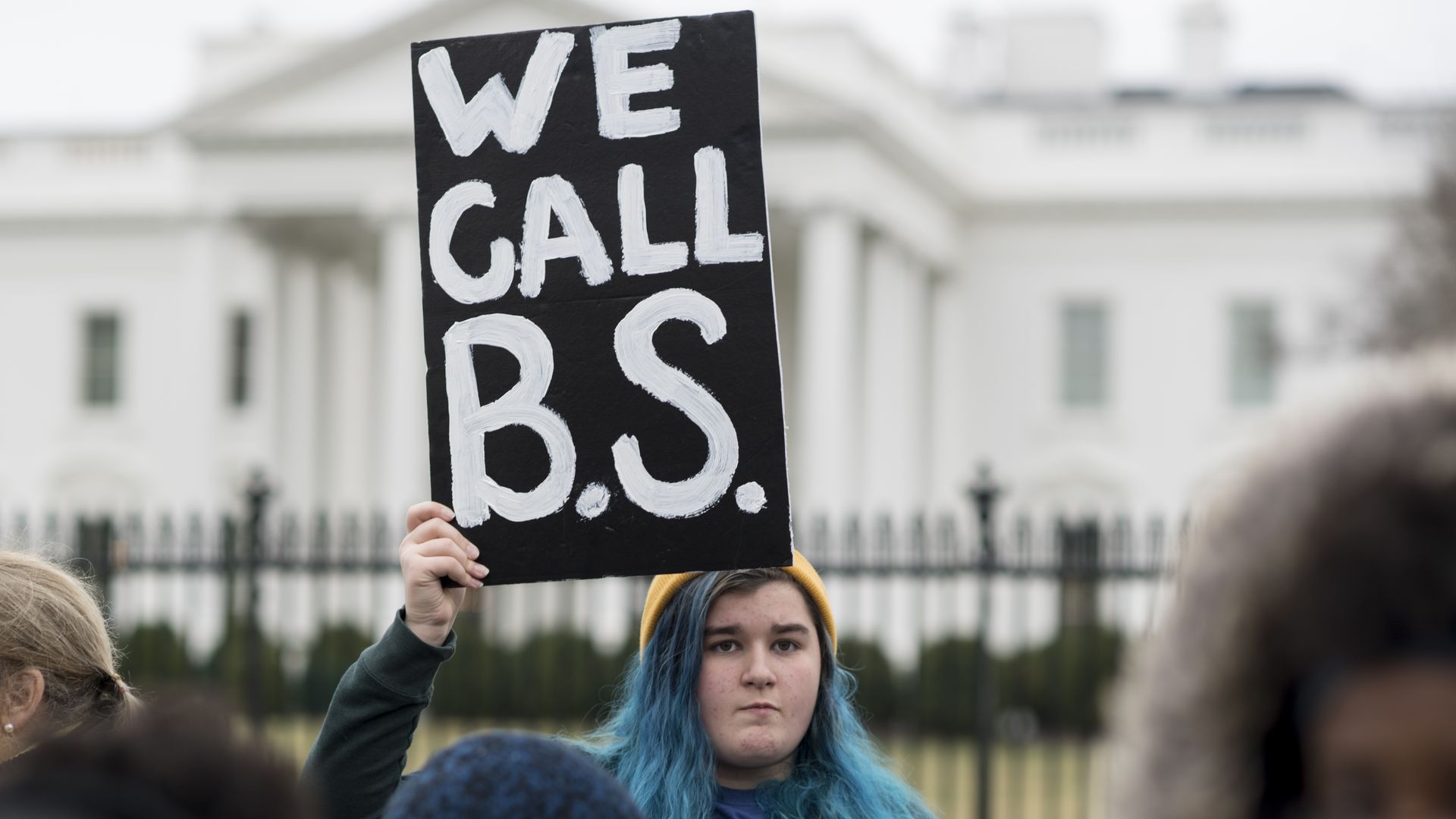 A big idea for the gun control debate, leveraging banks — DealBook column by N.Y. Times' Andrew Ross Sorkin: "What if the finance industry — credit card companies ... credit card processors ... and banks ... were to effectively set new rules for the sales of guns in America?"
Why it matters: "Collectively, they have more leverage over the gun industry than any lawmaker. And it wouldn't be hard for them to take a stand."
The backdrop: "For the past year, chief executives have often talked about the new sense of moral responsibility that corporations have to help their communities and confront social challenges even when Washington won't."
The companies could change their "terms of service to say that it won't do business with retailers that sell assault weapons, high-capacity magazines and bump stocks."
What's next: "I spent the last 72 hours calling and emailing a handful of chief executives to discuss these ideas. ... [S]ome said they had already been thinking about it. A few ... called their peers to begin a conversation."
N.Y. Times Quote of the Day, from "Educators Face Daunting Role: Student Shield," on the front page:
Robert Parish, a teacher at a Florida elementary school near Stoneman Douglas High: "Last night I told my wife I would take a bullet for the kids."
Happening today ... "A hundred Stoneman Douglas High School students are busing 400 miles to Florida's capital [Tallahassee] to urge lawmakers to act to prevent a repeat of the massacre that killed" 14 students and three faculty. (AP)
Go deeper