Neil Gorsuch holds key vote in labor union fee case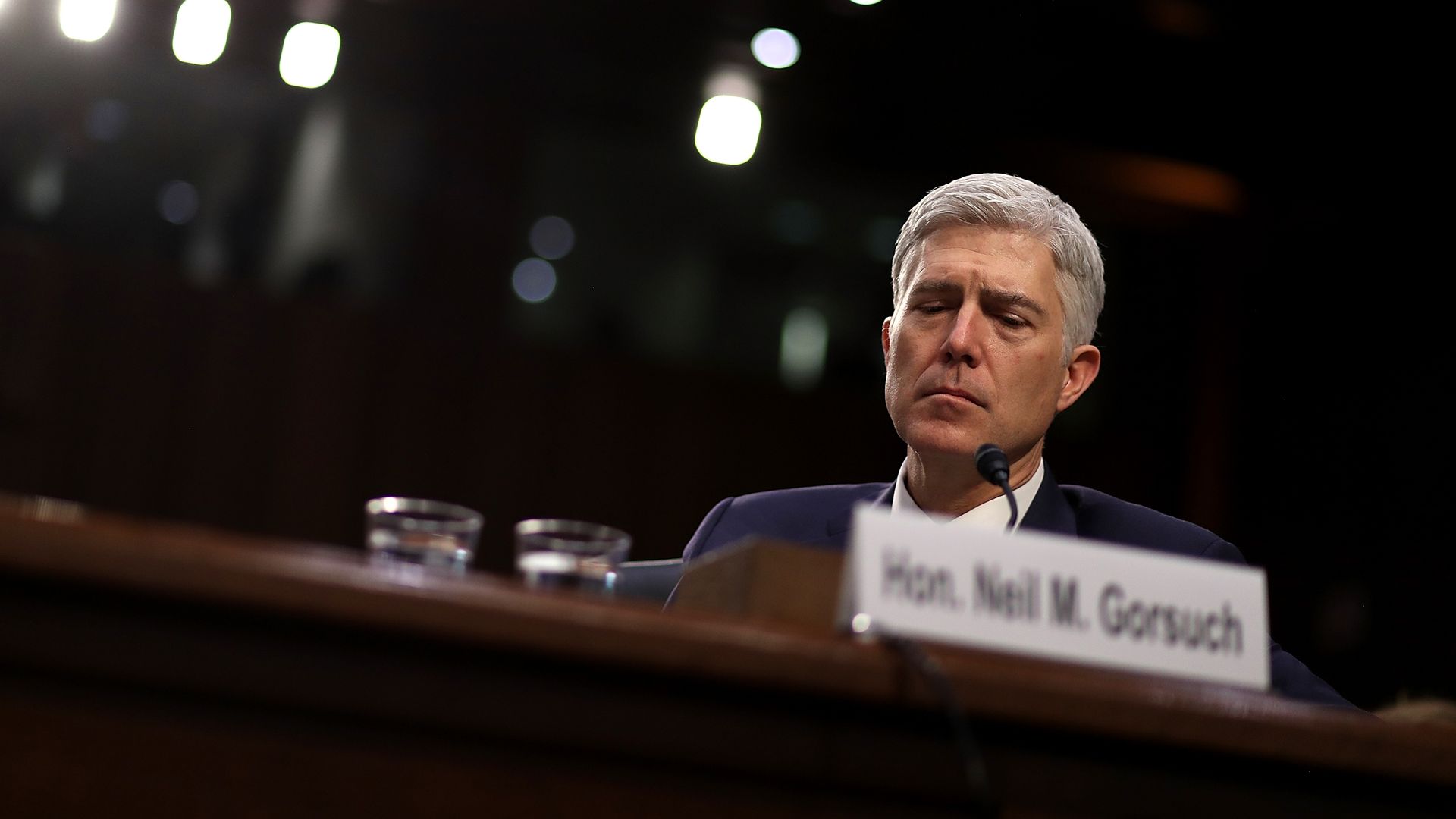 President Trump-appointed Neil Gorsuch holds the key vote in a case to be heard next week over whether public-sector unions should require people who don't want to be union members to pay for collective bargaining, the AP reports.
Why it matters: Unions are major financial backers of Democratic candidates and causes across the country, and a rebuke from Gorsuch would deal a crushing blow to organized labor. Even though Trump overwhelmingly won support from white working-class voters, he had expressed support for the right-to-work movement. Per Politico, his administration sides with the plaintiff who's challenging the "fair-share fees." The Supreme Court had reached a 4-4 deadlock in 2016 on the issue following the death of Justice Antonin Scalia.
Go deeper