George Soros may invest more in fighting Big Tech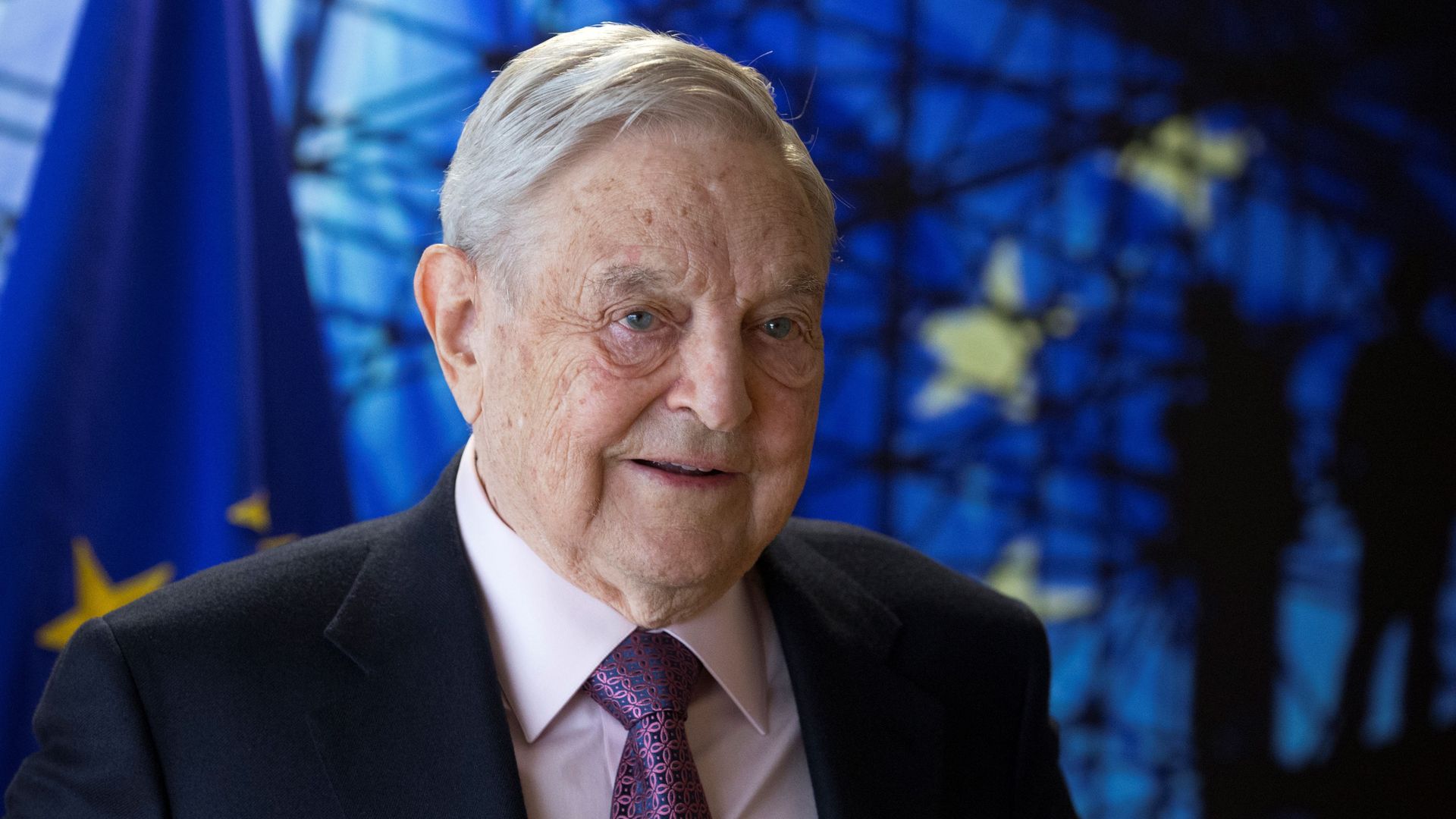 Billionaire investor George Soros launched a brutal attack on big online platform companies at this year's World Economic Forum meeting in Davos. Now, his influential organization is "certainly examining new ways" to tackle the growing power of tech giants, according to an official at his influential philanthropy.
Why it matters: Soros may put his money where his mouth is. With a global reach and an annual budget of more than a billion dollars, the Open Society Foundations has the ability to significantly shape the growing debate over the power of Big Tech.
What they're saying: "The Open Society Foundations has long worked on issues involving the free and democratic flow of information and the ways in which a concentration of power can affect knowledge and communication," Open Society Foundations acting Co-Director of U.S. Programs Laleh Ispahani said in a statement to Axios. "Mr. Soros's speech reflected rising concern about the effects of a handful of giant internet platforms having so much influence, and we're certainly examining new ways we might address those concerns in ongoing conversations not just in the U.S. but among our foundation colleagues globally."
Soros has been on a tear against the web platforms lately. "The rise and monopolistic behavior of the giant American Internet platform companies is contributing mightily to the US government's impotence," he wrote in a recent op-ed that predicted that regulatory action in the European Union will be their "undoing."
What they're doing: The organization didn't provide details of their current conversations. A spokesman said that it provided a $180,000 two-year grant to the Open Markets Institute last fall for work around web platforms.
The organization's interest in platforms has been building for some time. It gave the group Data & Society $250,000 in 2016 for "reimagining pathways for algorithmic accountability of platforms and organizations that produce and distribute content, such as search and recommendation engines and social media."
Open Society Foundations has weighed in on issues like net neutrality and surveillance.
Go deeper: Interest in this topic is rising among wealthy individuals who can use their philanthropic organizations to influence the conversation.
Go deeper