Report: Conservatives want Trump to pardon aides targeted by Mueller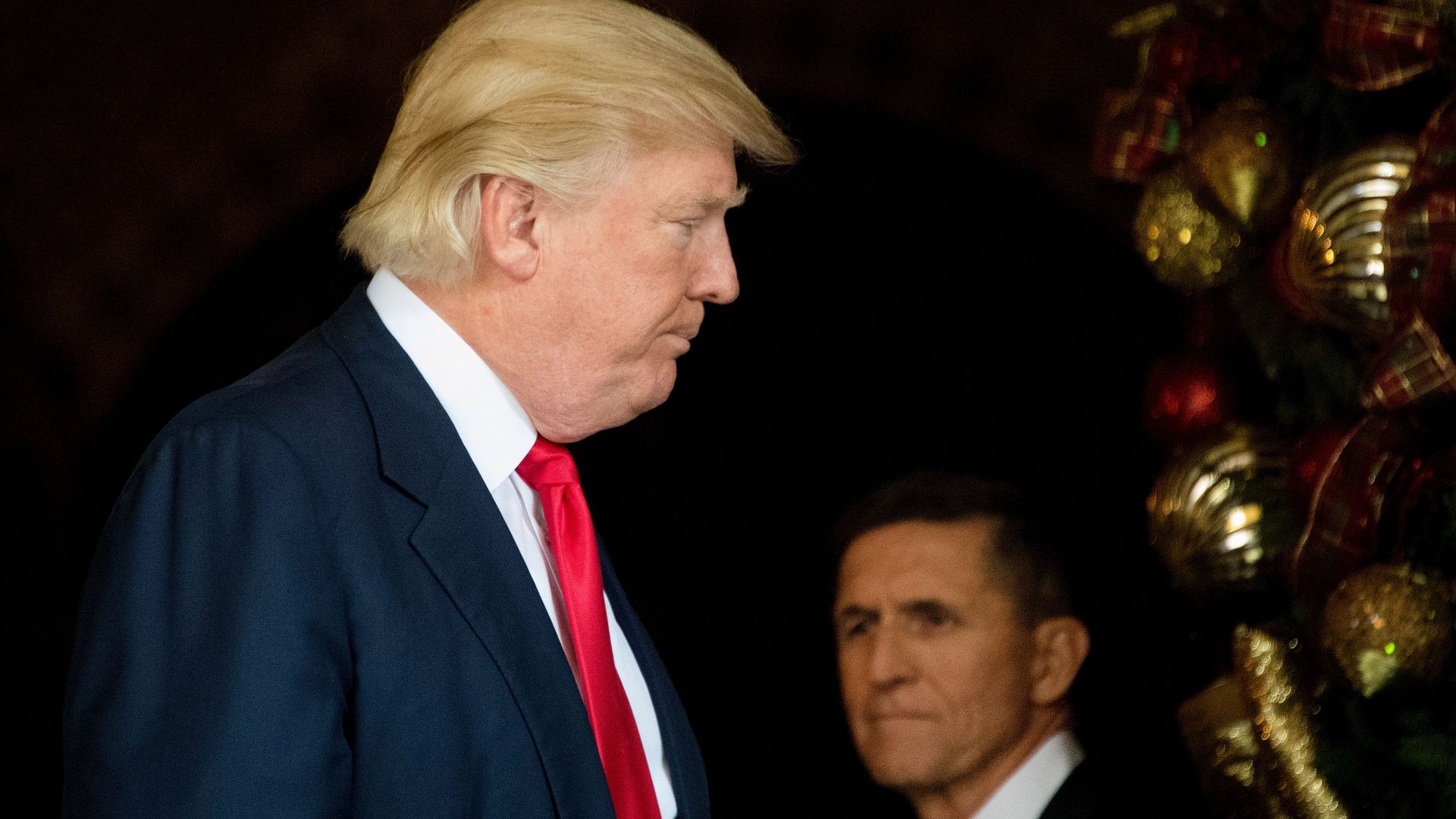 Supporters of President Trump want him to grant pardons to at least four of his former aides who have been targeted by Special Counsel Robert Mueller's Russia probe in an effort to stymie it, Politico reports.
Why it matters: This comes on the heels of what might have been one of the most momentous weeks in the Russia investigation so far. Mueller on Friday charged 13 Russian nationals and 3 Russian entities for designing an operation to subvert the 2016 presidential election.
What they're saying, per Politico:
Supporters want these aides to be pardoned: former campaign manager Paul Manafort, former deputy campaign manager Rick Gates, former national security adviser Michael Flynn and former campaign foreign policy adviser George Papadopoulos.
Tom Fitton, president of the conservative group Judicial Watch, said alleged anti-Trump bias at the Justice Department and FBI would justify granting pardons.
Flynn's family members are also urging the president to use his legal power.
Alt-right activist Mike Cernovich said it would trigger some backlash, suggesting that Trump should wait until after the midterm elections.
Go deeper