Brazil seeks to fight fake news ahead of divisive election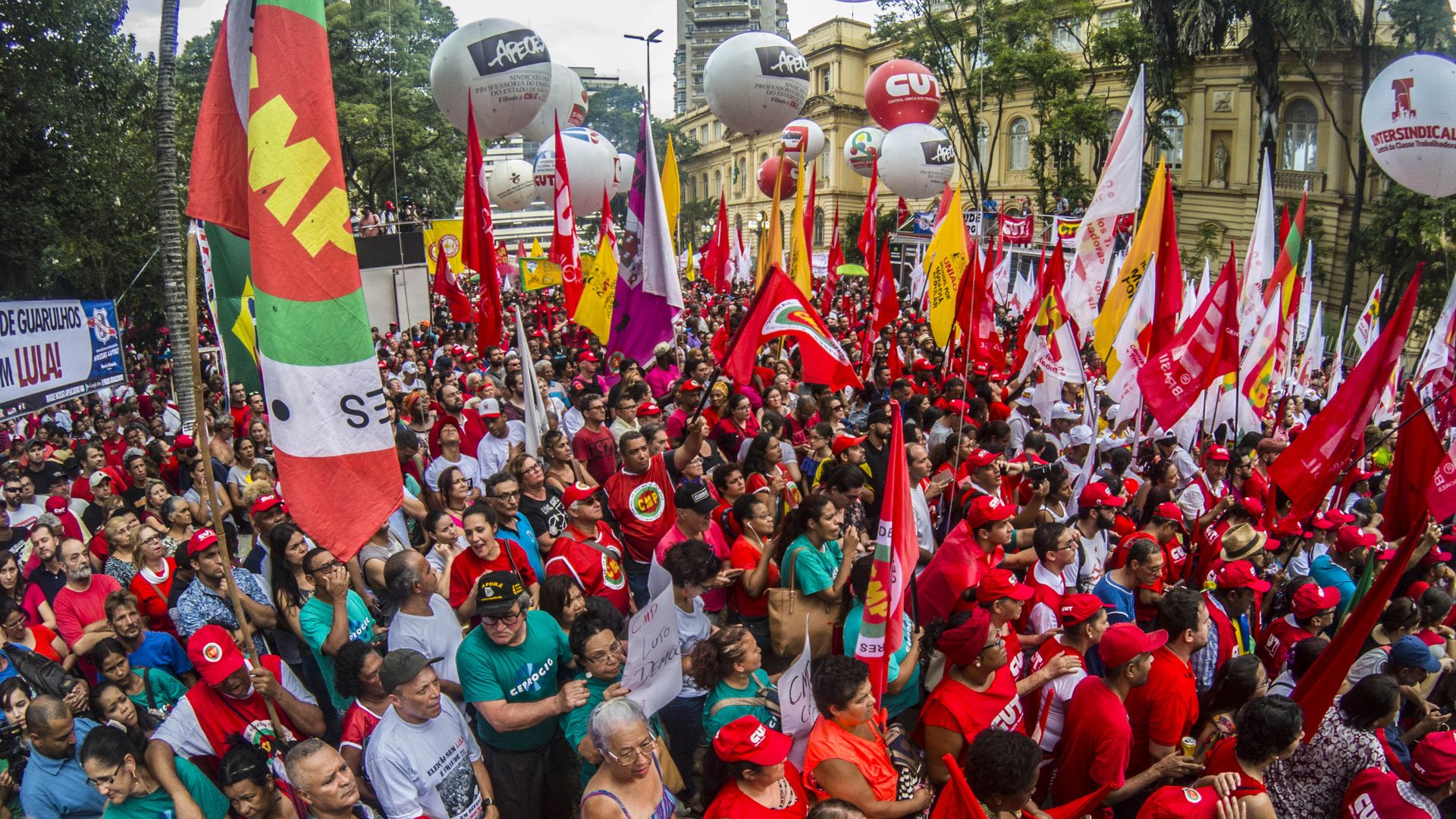 Officials in Brazil are growing wary of fake news flooding into Facebook timelines and other online outlets, both from domestic and foreign actors, ahead of October's presidential election. They're now trying to crack down on organized attempts to mislead voters, The New York Times reports.
Why it matters: Americans got a detailed picture of election meddling and misinformation in Robert Mueller's indictments on Friday — and the U.S. isn't the only country dealing with these issues.
What's happening in the world's fourth-largest democracy, per The Times:
Federal Police there recently created a panel consisting of law enforcement and intelligence personnel to design a strategy to block fake news materials from being produced and to limit their reach online.
Officials in the judiciary branch have been working with American tech companies, including Google, Twitter, Facebook and WhatsApp, to help them stop misinformation from spreading.
Officials reportedly said their efforts could cause legal and ethical troubles, citing a law that allows internet users freedom of expression protections.
The two front-runners in the presidential race, former president Luiz Inácio Lula da Silva, a leftist, and Congressman Jair Bolsonaro, a convervative, have lambasted local media news outlets for their critical coverage.
The Internet Rights Coalition, a group that opposes regulation and censorship of online content, is skeptical about the country's effort to regulate online speech. "We have already seen troublesome initiatives" in place, The Times cited the group saying.
Go deeper