Why Trump drags his feet on guns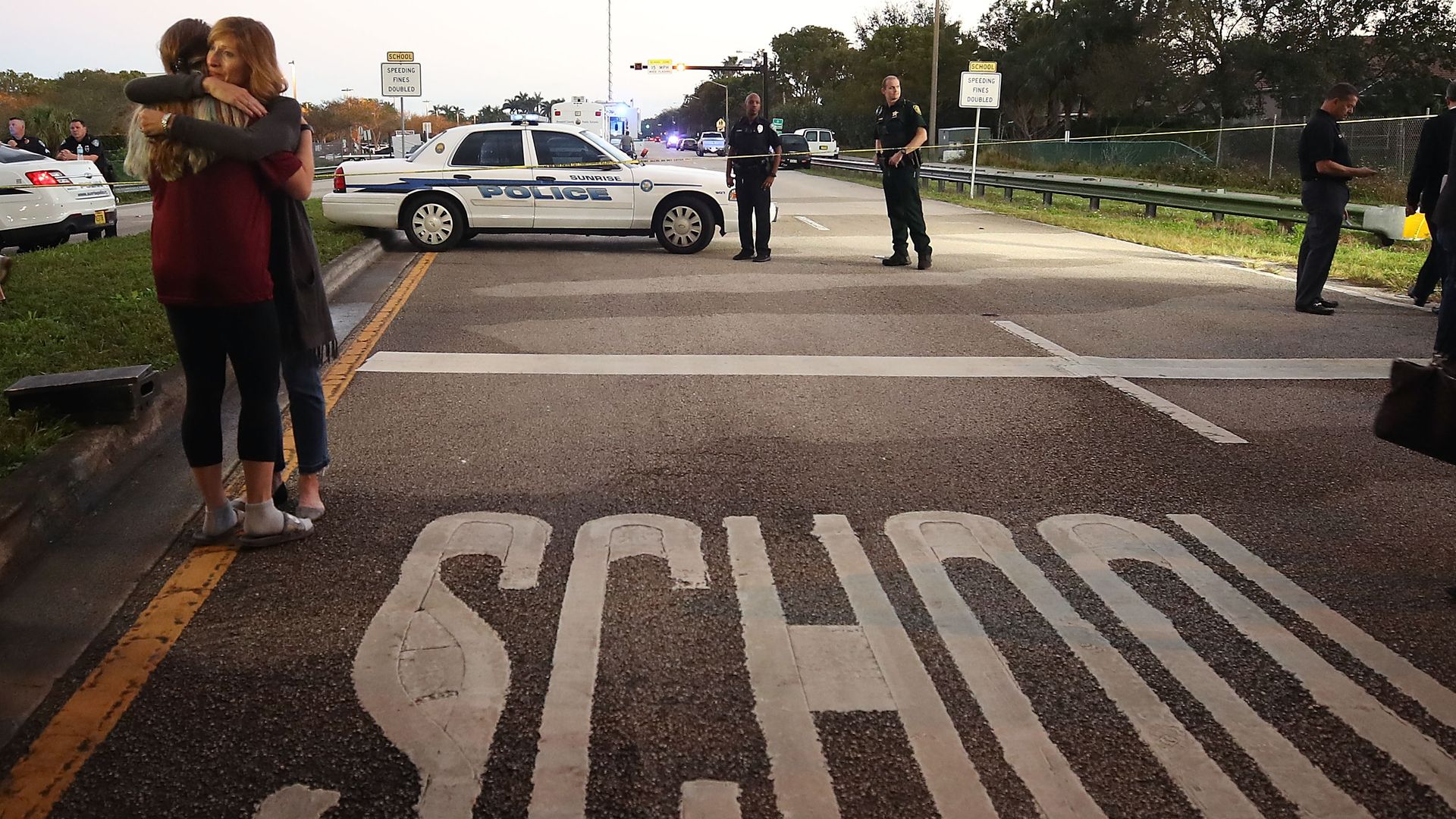 President Trump didn't mention the word "gun" during his six-minute statement on the Florida high-school shooting. That wasn't an accident. Trump is uniquely positioned for a "Nixon to China" moment on gun control, because no political figure in America has as much potential to push bipartisan gun control legislation, given his credibility on the issue with the Republican base.
Why it matters: Sources familiar with Trump's thinking say that, on this issue, the president doesn't want to go to China. 
Trump said privately after the Florida school shooting that "we have to do something."
But what exactly that something is, remains unclear to his staff. Trump told White House officials he wants "to know what our options are," according to an administration source. 
A senior administration official says the administration is setting up meetings with parents from Columbine and Sandy Hook, governors, state attorneys general, law enforcement and more, "and will be doing so continually for the next several weeks."
The official said Trump "has a strong interest in background checks ... and other options of school safety — we are working on a number of options over the coming weeks on how best to make our schools safer."
"As a safety/security president, he wants to actually make people safer, not just pay lip service (see national security and vetting policies)."
"We need real solutions that work to make people safer, not just soundbites that sound nice."
Between the lines: Trump is very focused on popular culture, and this is a cultural flashpoint. So the urgency of the issue and the 24/7 newscast compels him to do something.
A source close to Trump said: "He takes pride in being not just the law and order president, but the safety and security president."
The source continued: "[H]e said nothing about guns, nothing about gun control. I don't think that's a real possibility ... But something to do with school safety or mental health, that's possible."
Even though Trump favored gun control years before he ran for president, sources close to him think there's no chance he goes there now:
Trump viscerally felt the reaction from his crowds during the campaign when he gave full-throated pitches for gun rights. 
And no organization stuck by Trump like the NRA did. The group spent millions helping elect him, and kept spending even after so many others abandoned him in the wake of the "Access Hollywood" tape.
Trump remembers that.
Bottom line: There's no way — especially not in an election year — that Trump is going to alienate the Republican base by backflipping on the Second Amendment. He instinctively knows his voters would never forgive him.
Go deeper