Czech president targeted in Russian bid to stop hacker's U.S. extradition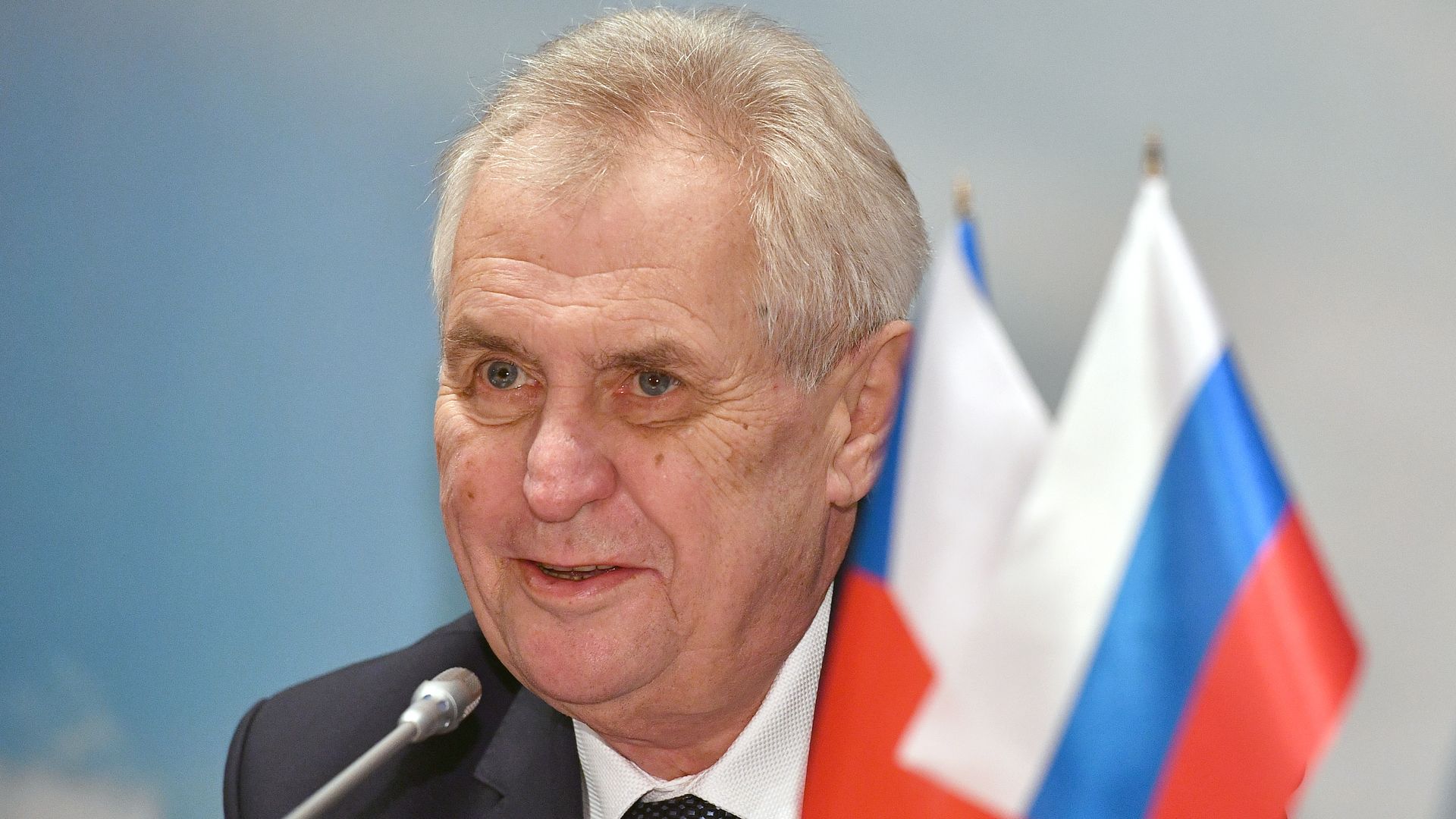 The Czech Republic's pro-Russia president, Milos Zeman, appears to be the latest medium through which Moscow is attempting to thwart the extradition to the U.S. of Russian hacker Yevgeniy Nikulin.
Why it matters: U.S. authorities believe Nikulin may have information about Russian state-sponsored cyber activities, including the hacking of the D.N.C. in 2016 and the crippling NotPetya malware attacks, even if he wasn't directly involved. His arrest sparked an intense tug-of-war between Washington and Moscow, which has launched its own extradition request over Nikulin's alleged theft of $1,955 via Webmoney in 2009.
The backdrop: Czech police arrested Nikulin in Prague in October 2016 in cooperation with the FBI, which wants to extradite him in connection with the hacking of social networks including LinkedIn, Dropbox and Formspring, perhaps while acting in concert with Russian state's cyber agencies. A Czech court ruled last November that Nikulin could be extradited to the U.S., leaving the final decision with the Czech justice minister.
The latest
President Zeman's spokesman, Jiri Ovcacek, confirmed on Thursday that the Czech President received a letter from Nikulin's mother, pleading for him to be sent back to Russia rather than to the U.S., where she claimed he would not receive a fair trial.
Ovcacek declined to say what next steps Zeman might take, though the local weekly Respekt reported this week that he twice lobbied the Ministry of Justice this year to send Nikulin back to Russia.
Zeman's pro-Moscow leanings are no secret — his post is largely ceremonial, but on many important matters like sanctions and the Ukrainian conflict he has taken Moscow's side.
Nikulin faces a maximum 30 years in prison and up to $1m in fines if convicted on charges listed in an indictment from a federal court in Oakland, California, which include computer intrusion, aggravated identity theft, conspiracy, damaging computers and trafficking in illegal access devices.
Go deeper