The five states without a paper trail of votes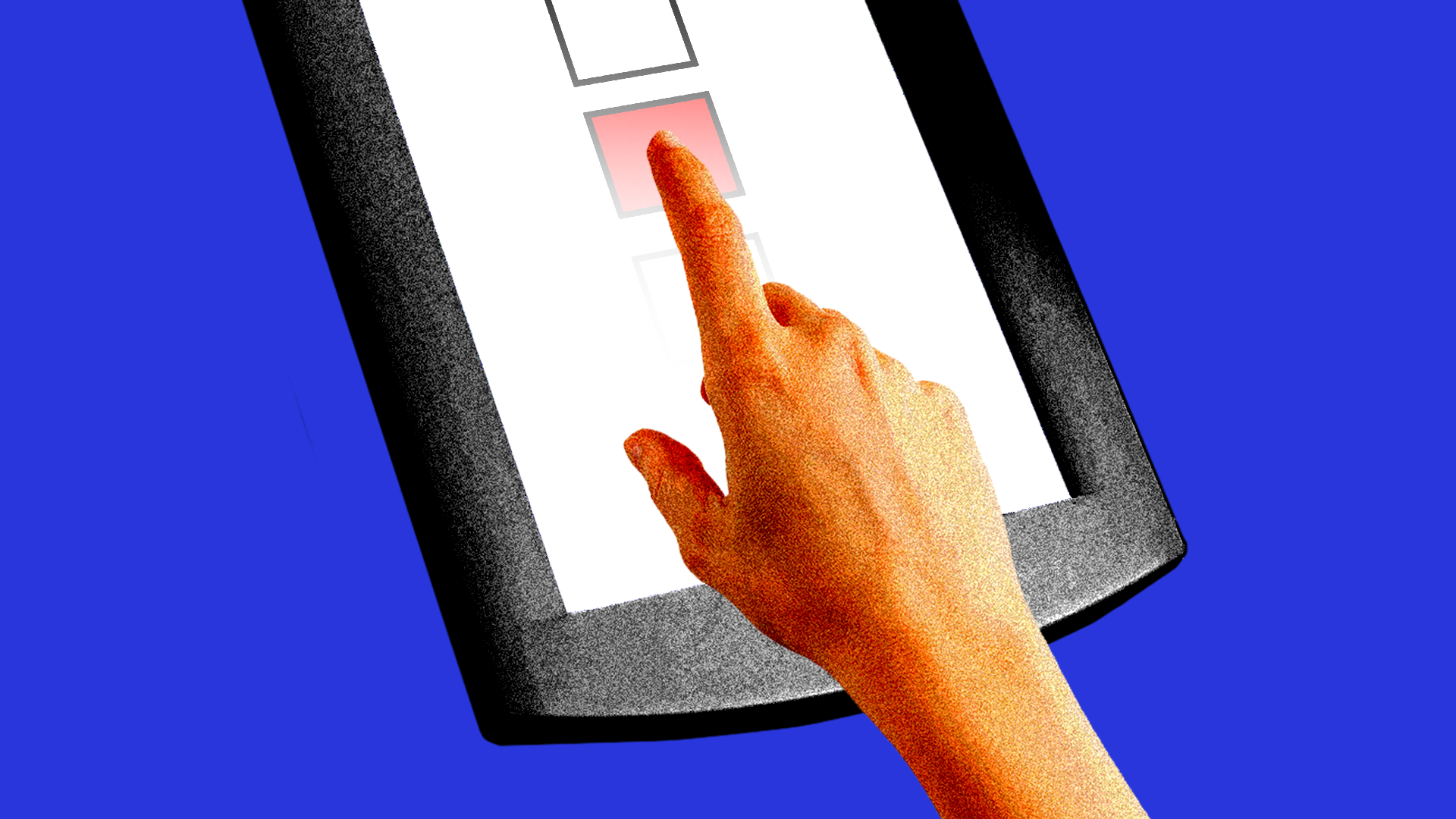 Five states in the U.S. — Louisiana, Georgia, South Carolina, New Jersey, and Delaware — run their elections using direct recording electronic machines (DREs), which provide no paper trail of the votes. That means if there's a contested election or a suspected breach or tampering attempt in those states, there is no way to verify the election result.
Why it matters: Intelligence officials are warning that Russia will try to influence the 2018 elections and these states' election officials and state legislatures are in various stages of considering ways to get new election equipment on the books. But they might not come in time for the primaries that begin this March, or the midterms this fall.
What they're doing:
Louisiana: The state is planning to put out a request for proposals to set up a new, more up-to-date system, Louisiana Secretary of State Tom Schedler tells Axios. "If the piece of paper gives them that assurance" that an election can't be hacked, Schedler said, "I'm all for it." Schedler said any replacement would be due to the age of the system, not because of any concern there might be a breach.
Georgia: There are three proposals circulating in the general assembly that would back using machines with paper trails, a state official tells Axios, but it's not clear that any of them will pass this year. The governor's budget proposal doesn't include the funding for such an initiative, per the Atlanta Journal Constitution.
South Carolina: State election officials asked the state legislature to provide $20 million to replace the state's voting system to provide a paper trail of the vote, per their budget request. The House is going to discuss the budgeting next week, but does not have hard numbers yet on whether that request can be met.
New Jersey: Deputy Majority Leader Reed Gusciora told Axios he plans to introduce a bill in the state assembly to back an election system that produces a paper trail of votes. A similar measure passed the legislature last year, but it was never funded.
Delaware: The Department of Elections this week received seven proposals for voting machine equipment that would leave a voter-verified paper trail of votes, the state election commissioner, Elaine Manlove, told Axios. Manlove said her team wants to make an offer this year, although the machines aren't expected to be in use until 2020.
Flashback: Virginia switched to machines that provide a paper trail in just about two months last year after it discovered machines in about 22 localities were at risk of tampering.
"I remember intervening very quickly … This is about the integrity of our system," not about whether you are a Democrat or a Republican, Democratic Sen. Mark Warner of Virginia told Axios in an interview after the switch. Virginia was one of the 21 states that was targeted in 2016.
Nine other states — Pennsylvania, Texas, Kansas, Florida, Tennessee, Arkansas, Indiana, Kentucky, and Mississippi — use a combination of paper ballots and electronic machines without a paper trail, per Verified Voting.
Go deeper