Everytown seizes on Florida shooting, launches action plan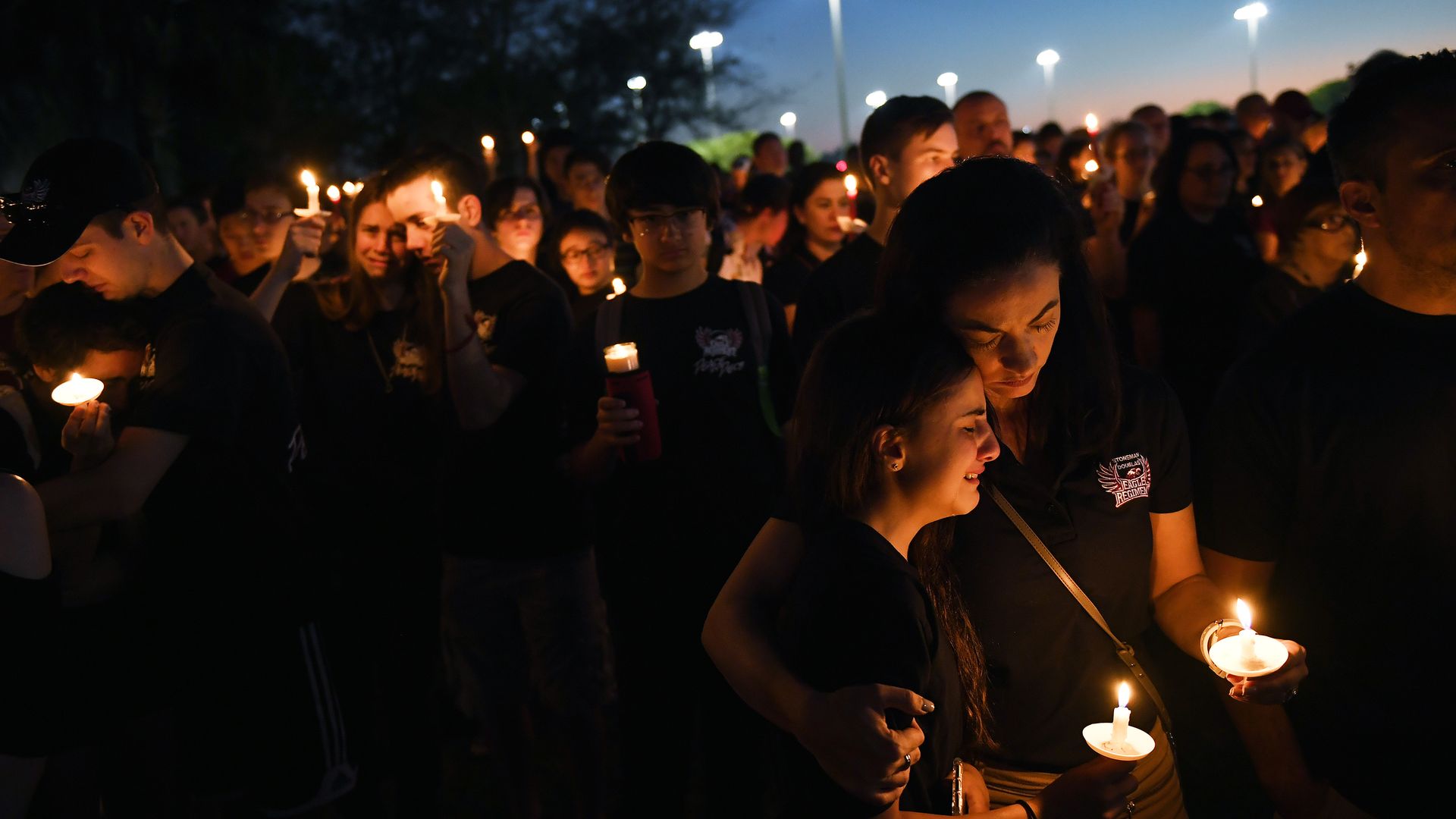 Everytown for Gun Safety, a gun-control group backed by Mike Bloomberg, is launching a five-point action plan in the wake of Wednesday's shooting in southern Florida, hoping to capitalize on the outrage of voters ahead of the midterm elections.
Why it matters: This issue will be one of the most hotly contested topics in 2018, with Democrats looking to use gun control to target members of Congress in vulnerable states and districts. According to Politico, Everytown received $750,000 in online donations within 24 hours of Wednesday's shooting at a Florida high school.
"It's time to throw them out. Lawmakers have had enough time to come around to common sense on the gun issue. Americans have had it with excuses and inaction -- it's time to elect leaders who will finally act to save lives from gun violence."
— John Feinblatt, president of Everytown for Gun Safety, said in the press release
Their five-point action plan: Commit to vote on gun safety, learn how much money officials have received from the NRA, register friends to vote, push candidates to go on the record about their stance on gun control by filling out a questionnaire, and encouraging people to run for office.
Go deeper