White House counsel likely had access to Porter evidence a year ago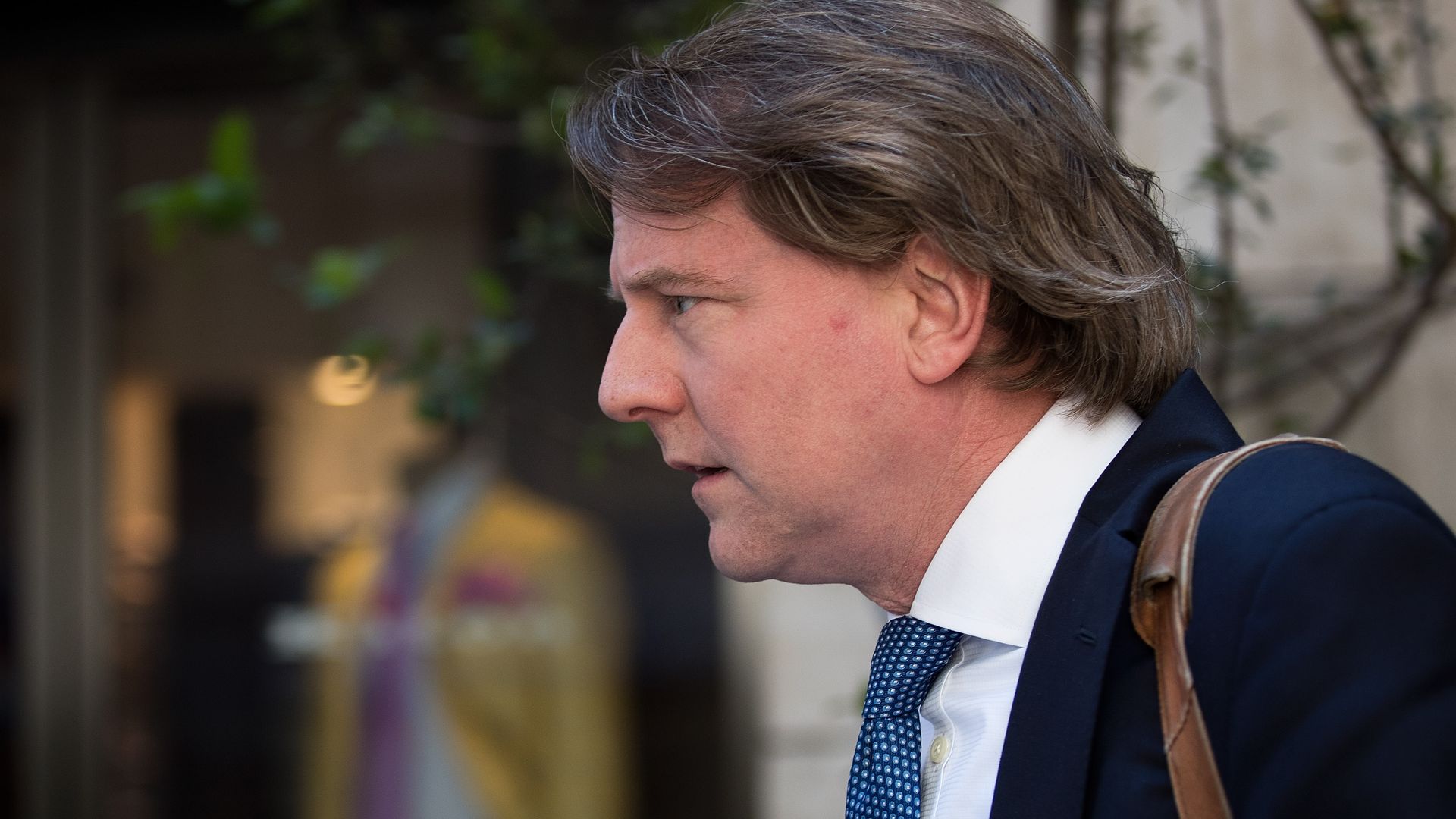 The FBI had photos of Rob Porter's ex-wife Colbie Holderness' bruised face "days after President Donald Trump's inauguration last year" according to a CNN report. That puts White House counsel Don McGahn in the spotlight as, per CNN, clearance lawyers in the counsel's office would almost certainly be made aware of such evidence.
The details: Porter "approached McGahn" early on in his time at the White House, "and told [McGahn] that disparaging information from his ex-wives...could be revealed" in the background check process, CNN reports. Their conversation reportedly did not touch on domestic violence. It isn't clear if the FBI sent the photo to the White House, but the agency "would have at least provided a synopsis of what they portray," per CNN.
Go deeper