Trump's 2019 budget proposes cutting school safety funding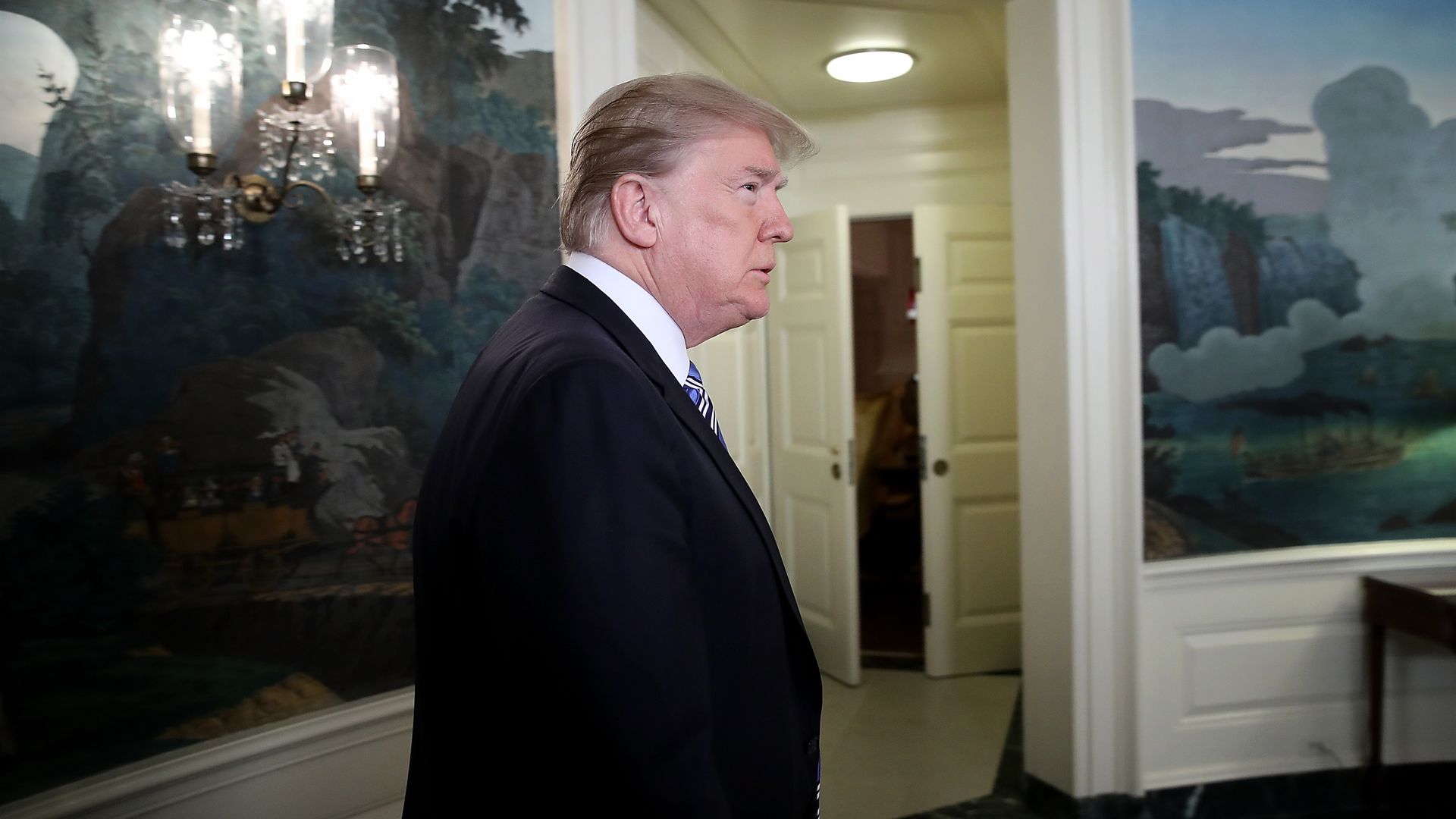 Days before a 19-year-old killed 17 people at a school in Florida, President Trump's 2019 budget plan included a proposal to slash $25 million from education programs designed to prevent crime in schools and assist with recovery efforts, per Politico.
The details: The budget also proposed cutting funds currently being used to support mental health aid for students and teachers in Newtown, Connecticut, where the Sandy Hook Elementary school shooting happened in 2012. Liz Hill, an Education Department spokeswoman, told Politico the agency is "committed to providing resources, direct support and technical assistance to schools who have suffered unthinkable tragedy," when asked about proposed defunding.
Go deeper