Trump to visit site of Florida mass shooting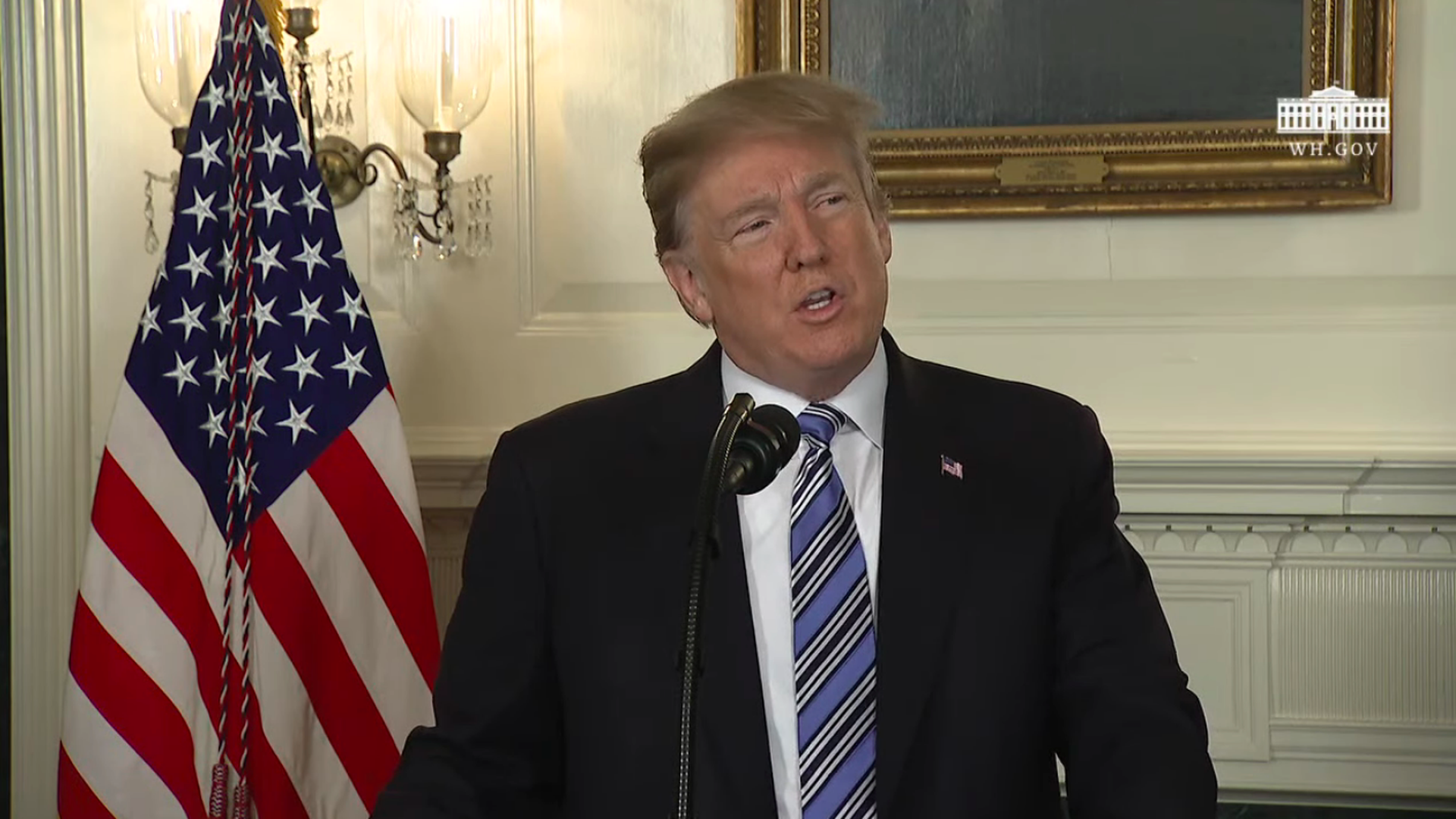 President Trump announced today that he will visit Parkland, Florida to "meet with families and local officials and continue coordinating the federal response" after yesterday's mass shooting at Marjory Stoneman Douglas High School that left 17 dead.
"Answer hate with love, answer cruelty with kindness. We must also work together to create a culture that embraces the dignity of life that creates deep and meaningful human connections and that turns classmates and colleagues into friends and neighbors."
— President Trump
More quotes from his brief address:
"Yesterday a school filled with innocent children and caring teachers became the scene of terrible violence, hatred, and evil."
"We are here for you. Whatever you need, whatever we can do to ease your pain … We are all joined together as one American family and your suffering is our burden also. No child, no teacher should ever be in danger in an American school."
What's next: President Trump mentioned that he'd make the "difficult issue" of mental health a priority and that "making our children safe" would be a top issue at an upcoming meeting with governors and state attorneys general. He made no mention of proposing or working on additional legislation surrounding gun control.
Earlier this morning: Trump tweeted his thoughts about the shooting, stating that the alleged shooter was "mentally disturbed" and that "neighbors and classmates...must always report such instances to authorities."
Go deeper: Mike Allen's look at our new normal in the era of mass shootings.
Go deeper