Tech "unicorn" exits are actually up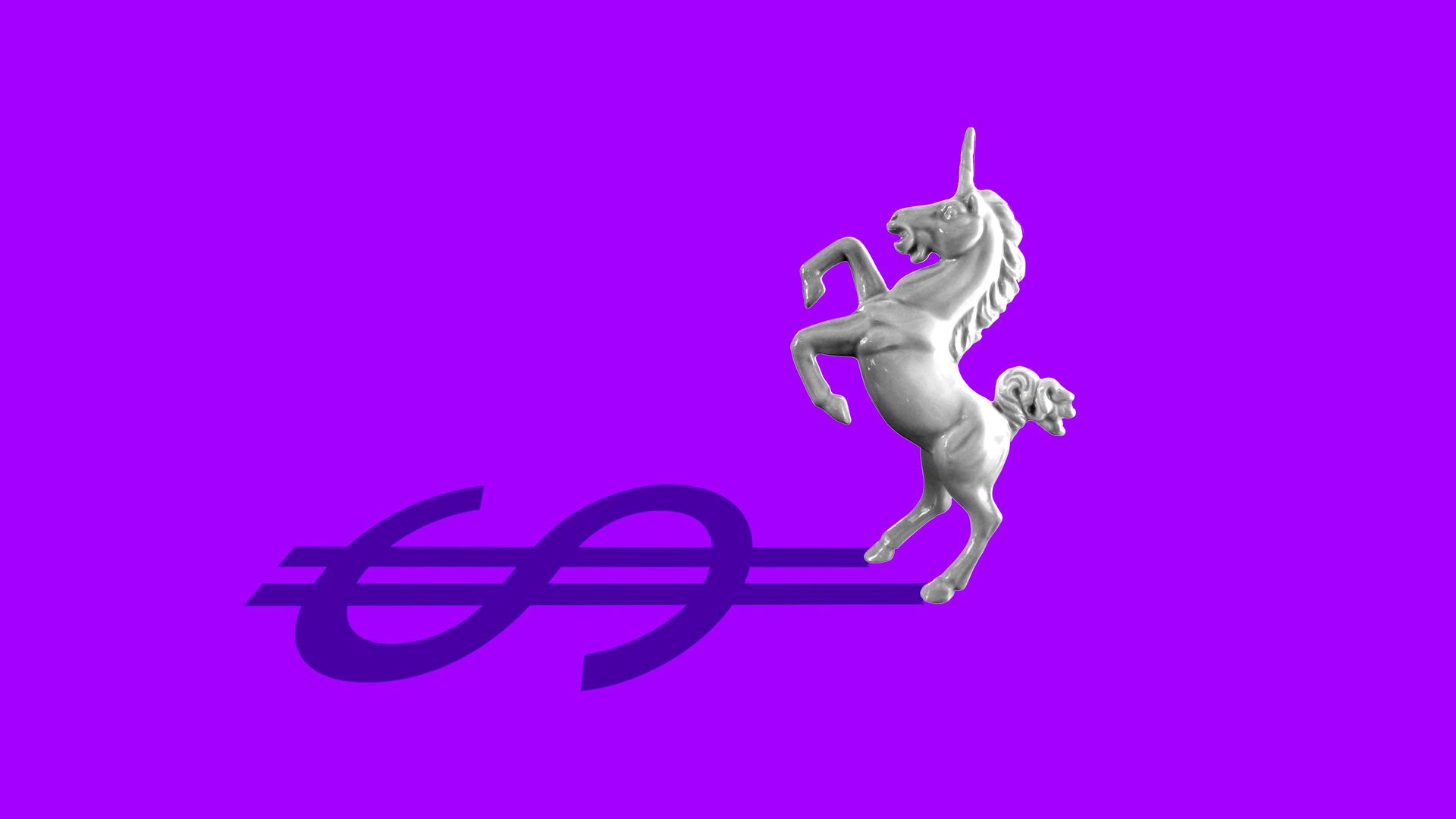 Despite all the groans about a "unicorn" IPO drought, such companies last year saw a record number of exits in North America and Europe, according to a new report from Pitchbook.
Why it matters: With an increasing number of startups valued at $1 billion or more, and continued availability of late-state private financing, there's been a growing concern over lack of liquidity for investors and early employees.
But in 2017, 24 companies valued at over $1 billion exited, including a number of IPOs. Additionally, IPOs of VC-backed companies increased 203% in value and 30% in count from 2016.
Caveat: Broader VC-backed exit counts are slowing, although values are still high. Moreover, acquisitions declined for a third year in a row, decreasing by 21% in value and 15.4% in deal count from 2016.
Alternative liquidity:
Private equity buyouts of VC-backed companies shot up to 18.5% of all VC-backed exits last year, and nearly doubled in value to $8.1 billion, according to Pitchbook.
The Nasdaq recently reported that, in 2017, it facilitated a record $32 billion of private secondary transactions, three times that of the previous year.
Go deeper