Trying to understand the loner Florida shooter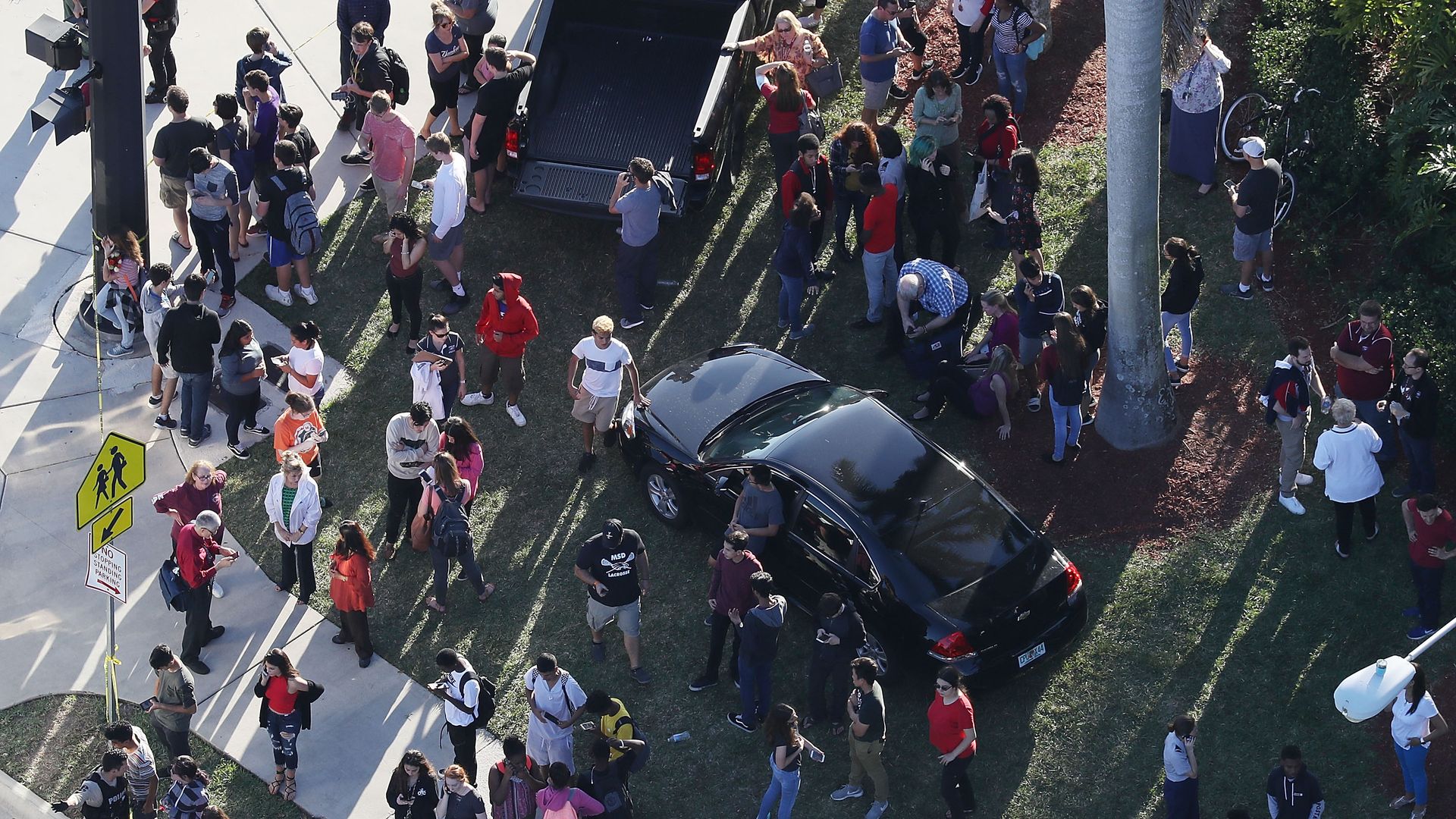 "The suspect in a deadly rampage at a Florida high school is a troubled teenager who posted disturbing material on social media before the shooting spree," AP reports.
His background: Nikolas Cruz, 19, had been expelled from Marjory Stoneman Douglas High School for "disciplinary reasons."
"Cruz's mother Lynda Cruz died of pneumonia on Nov. 1 ... Cruz and her husband, who died of a heart attack several years ago, adopted Nikolas and his biological brother, Zachary."
"The boys were left in the care of a family friend after their mother died."
"Unhappy there, Nikolas Cruz asked to move in with a friend's family in northwest Broward. The family agreed and Cruz moved in around Thanksgiving."
"According to the family's lawyer, ... they knew that Cruz owned the AR-15 but made him keep it locked up in a cabinet. He did have the key."
"[T]he shooter was getting treatment at a mental health clinic for a while, but that he hadn't been back to the clinic for more than a year."
"Daniel Huerfano, a student who fled [the] attack, said he recognized Cruz from an Instagram photo in which Cruz posed with a gun in front of his face."
Huerfano recalled Cruz ("that weird kid ... a loner") as a shy student and remembered seeing him walking around with his lunch bag.
A key quote: Broward County Mayor Beam Furr to CNN:
"We try to keep our eyes out on those kids who aren't connected ... Most teachers try to steer them toward some kind of connections. ... In this case, we didn't find a way to connect with this kid."
Go deeper