McDonald's nixes cheeseburgers from Happy Meals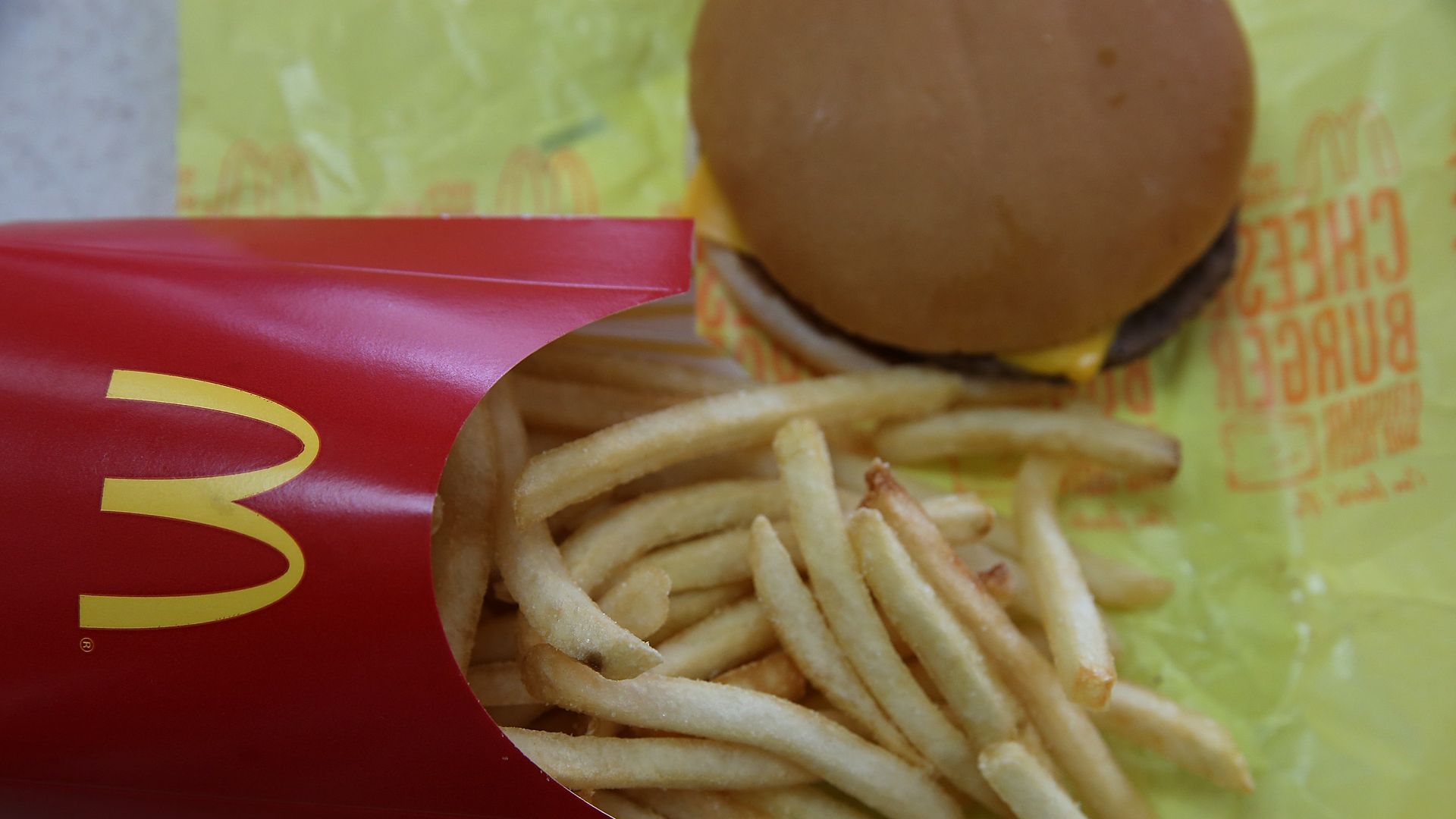 McDonald's is dropping cheeseburgers from its kid-targeted Happy Meals to cut calorie counts as customers grow increasingly health conscious, Bloomberg reports. With the American child obesity rate today almost triple what it was in the 1970s, Happy Meals in the United States will all be 600 calories or less by June with a plan to reach that target in most Happy Meals worldwide by 2022.
We hope these actions will bring more choices to consumers and uniquely benefit millions of families, which are important steps as we build a better McDonald's.
— McDonald's CEO Steve Easterbrook
Sign up for Axios newsletters to get our smart brevity delivered to your inbox every morning.
Go deeper